During Spring Break there's a universal sense of longing for a getaway from the mundane grind of daily life. The allure of sandy beaches, exotic cities, or even a desert oasis offers a welcome break and a chance to rejuvenate. Regardless of whether your spring break destination is a tranquil beach resort, an adventurous desert landscape, a culturally rich European city, or a vibrant tropical city, the key to enjoying your vacation to the fullest is selecting the perfect spring break outfits.
Desert Delight
Spring break is the ideal season to venture into a desert landscape. Amidst the daytime exploration of local markets and shops, dune buggy rides, or simply relishing the hotel amenities, we recommend spring break outfits that mirror the environment. Opt for breezy apparel in earthy tones like a silky midi skirt or a pair of loose, flowing trousers. Lightweight jackets and cardigans are your allies for the colder desert nights. This comfortable and stylish approach creates versatile spring break outfits perfect for a desert adventure.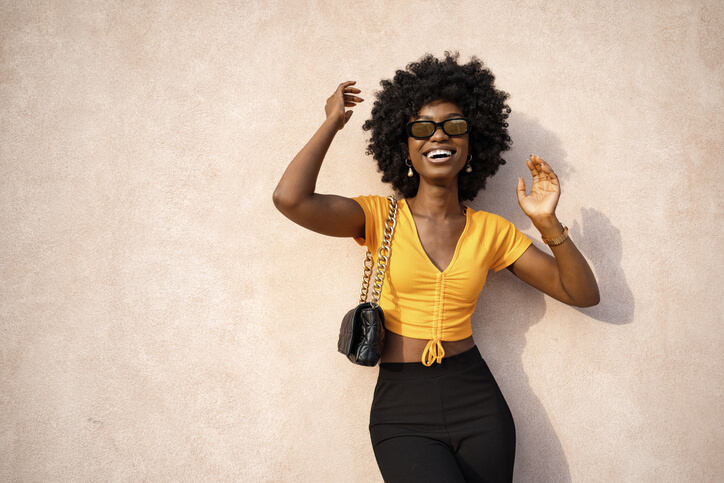 Beachy Bliss
A beach vacation offers a quintessential escape to a world of sunshine, serenity, and spa treatments. Your spring break outfits here can revolve around a tropical-print bikini complemented with a matching skirt, transitioning effortlessly from the poolside to the bar. Incorporate a pair of comfortable sandals and an oversized straw tote into your spring break outfit for your beachside adventures. A breezy cover-up, which can double as a dress, is another vital element for your spring break outfits.
European Extravaganza
A European city vacation demands a wardrobe ready for an itinerary bursting with art, culture, and culinary delights. Flouncy mini dresses, cropped tops, and crossbody bags are ideal for daytime museum visits and café explorations. As night falls, your spring break outfits can transition to more elegant dresses or polished skirts. Add a touch of Parisian glamour with chic mini dresses and ballet flats for a comfortable yet fashionable option. Don't shy away from bold colors and floral prints, as they enhance your outfits not just in Europe but back home too.
Tropical City Adventure
If you're seeking a perfect blend of relaxation and exploration, a city in a tropical location is your destination. Amidst sightseeing, shopping, and food adventures, take a breather by the hotel pool or embark on a day trip to a nearby beach. Spring break outfits for this destination include easy maxi dresses, comfortable sandals, and swimsuits in bold colors with striking prints. A cover-up is an essential item for lounging poolside in the city.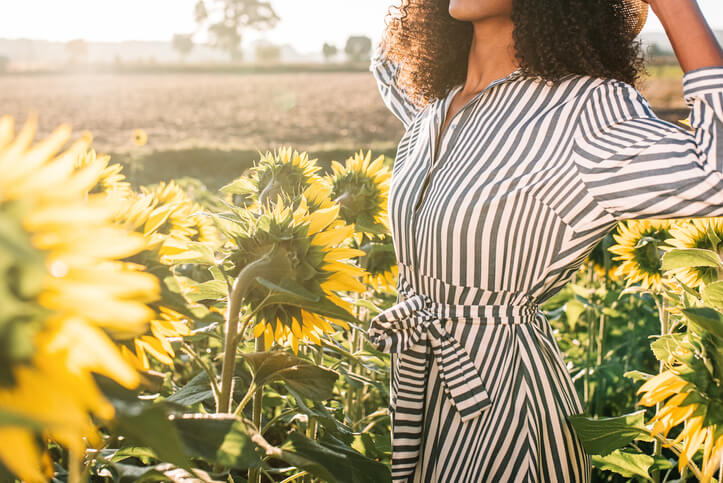 Accessorize for Success
Accessories play a crucial role in crafting the perfect spring break outfits. Breezy cover-ups, raffia totes, rubber slides, chic sunglasses, and sun hats are essentials for a warm-weather packing guide. For a more active itinerary, espadrille wedges or sandals with a molded footbed are perfect, and lightweight scarves and headbands make great evening hair accessories. Remember, no matter your destination, it's about choosing essential accessories and leaving a bit of room for some vacation shopping.
More Spring Break Dress Outfits
The Little White Dress, with romantic embroidery or floral appliques, is a beach vacation essential, balancing sweetness with allure. The Flouncy Ruffles dress is a versatile piece offering major vacation-mode style, ideal for brunch or cocktail hour. The Shirt Dress is a subtly seductive option, easy to dress up or down depending on your choice of accessories.
For cooler weather conditions, the Leather Mini and the Velvet Sleeves dress are perfect options, offering endless styling possibilities and protecting you from unexpected chilly temps. The String Maxi dress, with its daring cutouts, is a sultry choice perfect for living it up on your spring break.
The Matching Set offers a free-spirited yet chic look that is perfect for any vacation plan. A vibrant Pop Of Color in your dress brings a sense of excitement, regardless of the dress's length or fit. Cute Cut-Outs in mini dresses add a playful touch to your vacation attire, with the flexibility to transition from day to night. Lastly, a Sheer Maxi capitalizes on the current trend of sheer clothing, ensuring you look your best on your spring break vacation.
---
Spring break is not just a seasonal getaway; it's an opportunity to reinvent your vacation identity with carefully selected spring break outfits. Whether you're relaxing on a beach, sightseeing in a city, or exploring a new destination, the right spring break outfits can elevate your experience. Remember, spring break outfits are a way to express your style while enjoying your holiday to the fullest. So, breathe easy, slip into your perfect spring break outfits, and embark on a week of fun and relaxation.