As we reflect on the monumental legacy of the incomparable Tina Turner following her passing, we at BLACK GIRLS BOND are engrossed in her compelling story of artistic independence and perseverance. Turner's frank assessment of the music industry's complex landscape illuminates the historical obstacles black female artists have faced in their quest to push artistic boundaries.
Tina Turner and many of her predecessors sought recognition in Europe due to these restrictions for black women artists still echo powerfully today. The modern music industry often favors profitability and mass appeal over originality. This business-driven preference for cost-effective, formulaic creativity undermines high art—an arena that inherently values innovation, emotional depth, and risk-taking. When viewed through the lens of race, this problem becomes even more complex. Black artists, despite their vital role in shaping the music industry, encounter amplified resistance. Confronted with commercial expectations and racial biases, their artistic freedom is diminished and opportunities are limited.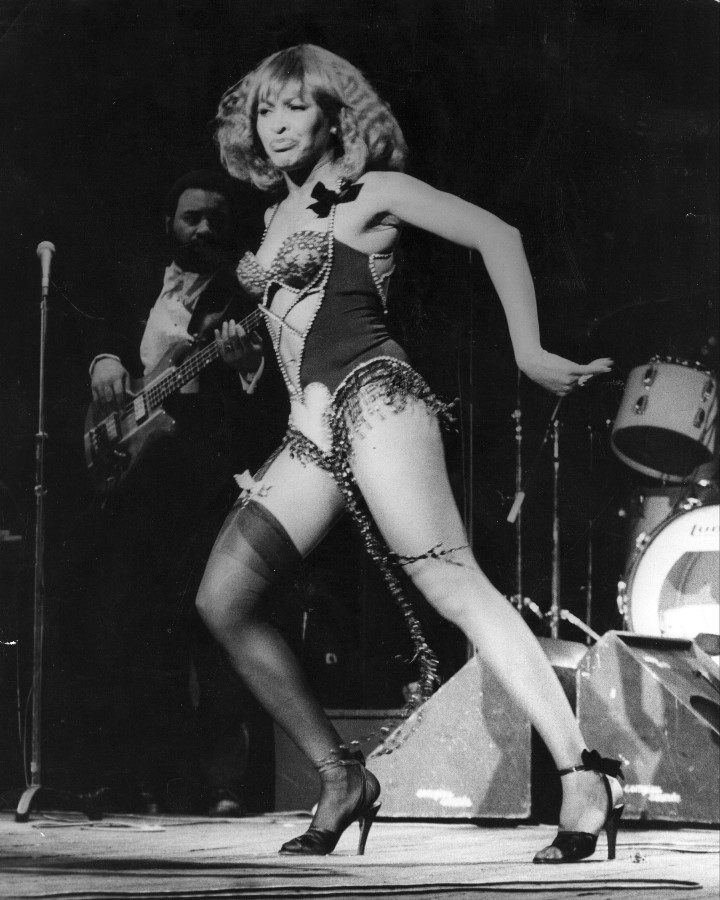 This systemic bias, highlighted eloquently by Turner, persists today, underlining a troubling reality: Black women artists, despite their immense talent, frequently face constricting boundaries that impair their creative autonomy.
Such limitations not only suppress black women artists, but also deprive audiences of transformative art—art that inspires, enlightens, and provokes thought. True artists are conduits of hope, beauty, truth, aspiration, depth, and inspiration, humanizing our experiences and igniting the spark of possibilities within our collective consciousness. Therefore, it is vital to recognize and celebrate the work of numerous black female musicians whose creations often embody introspection, vulnerability, and a departure from mainstream pop.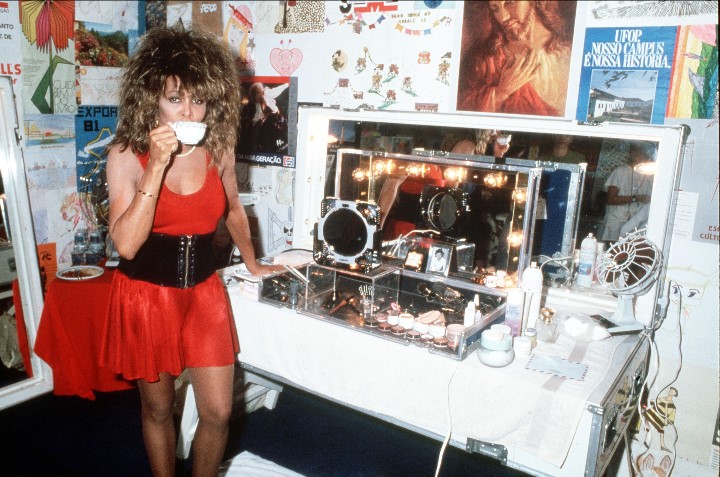 To commemorate Black Music Month, as we traverse the continuum of her influence, we have curated an a unique playlist of women ,artist that we think resonates with Tina's ethos of resilience, defiance, and artistic innovation, titled "The Turner Continuum: A Salute to Musical Creative Liberty." Each artist in this playlist embodies a facet of Turner's legacy, mirroring her audacious spirit and advancing the dialogue of creative freedom and authentic artistic expression. Their artistic depth and richness traverse uncharted territories, transcending the confines of commercially appealing, genre-specific black music. These women beautifully exemplify the creative spectrum.
"The Turner Continuum" playlist, featuring phenomenal artists who, like Turner, defy expectations and continually push artistic boundaries. These artists are a testament to the artistic evolution that Turner tirelessly advocated for. "The Turner Continuum" is more than just a playlist—it's a tribute to the indomitable spirit of Black female artists who continue to inspire and challenge the industry. It honors the legacy of a titan, Tina Turner, while shining a spotlight on those who, in her footsteps, traverse the path of creative liberty.
Alice Smith
With her extraordinary range and emotionally charged performances, mirrors the raw vulnerability Turner often showcased. Her genre-defying approach, straddling R&B, soul, rock, and pop, encapsulates the audacity to break boundaries and defy expectations—a hallmark of Turner's legacy.
Valerie June
With her distinctive amalgamation of folk, soul, country, R&B, and blues, & bluegrass a reflection of her Southern roots and her refusal to be boxed into a single genre. June's ability to weave together disparate sounds mirrors Turner's own musical explorations, a testament to the unwavering creative spirit.
Jill Scott
Jill Scott's unique blend of jazz, R&B, and spoken word poetry represents another facet of the Turner Continuum. Scott's emotionally rich, lyrical narratives reveal a depth of human experience that resonates deeply with Turner's own tales of struggle, love, and triumph.
Victory Boyd
With her ethereal voice and a style that merges folk, soul, and gospel, pays tribute to the less explored facets of Turner's musical persona Her deeply moving compositions and bold embrace of a genre often overlooked by mainstream Black artists symbolizes a commitment to authentic self-expression, reminiscent of Turner's groundbreaking career.
H.E.R.
An epitome of modern soulful expression, has consistently championed the cause of artistic liberty. With her genre-fluid style and candid lyrics, she mirrors Turner's legacy of audacious innovation.
Janelle Monáe
An unapologetic innovator, represents the fluidity of the Turner Continuum. Monáe's music dares to be different, challenging the mainstream narrative and breaking free from restrictive molds reflecting the boundary-breaking spirit Turner embodied. Monáe's unabashedly unique artistic persona resonates with Turner's refusal to conform to industry-defined standards.
Rapsody
Her intricate lyricism, insightful narratives, and fierce dedication to uplifting Black women in a genre often criticized for its misogyny resonates powerfully with Turner's own struggles and victories. As a female MC in the male-dominated world of hip hop, her path mirrors Turner's relentless defiance against industry norms and gender bias.
MuMu Fresh
Rounding off our tribute in "The Turner Continuum" playlist, we introduce the dynamic voice of Maimouna Youssef, also known as MuMu Fresh. Grammy-nominated Youssef is a stellar embodiment of lyrical prowess and vocal depth. Her music – a potent blend of soul, hip-hop, and R&B – defies easy classification. With her roots in the indigenous and African diaspora, she brings to the table not just a rich cultural heritage but also a fresh perspective on the role of black women in music. Like Turner, Youssef's bravely experiments with her art, blending traditional music elements with modern hip-hop and soul to create a unique sound that resonates with audiences worldwide.
---
In the spirit of Turner's legacy, each artist in "The Turner Continuum" playlist, showcases the tenacity and diversity of black women in the music industry. Together, they continue to redefine genre boundaries, creating a richer, more inclusive landscape of artistic expression. They not only honor Tina Turner's path but also forge their own, ensuring that the Turner Continuum continues to inspire, resonate, and evolve.