Welcome to the inaugural edition of BGB's "Women, Weed & Wealth®" series.. Each month we will be profiling audacious pioneering women who are blazing new trails in the cannabis industry and who better to inaugurate this journey than – New York City's official appointed 'Weed Czar' Dasheeda Dawson.
A determined pioneer, Dasheeda is transforming corporate norms, transitioning from mainstream corporations like United Way, Target Corporation, and Victoria's Secret to becoming the founding director of Cannabis NYC. She is deftly guiding the city to the forefront of the rapidly evolving cannabis industry.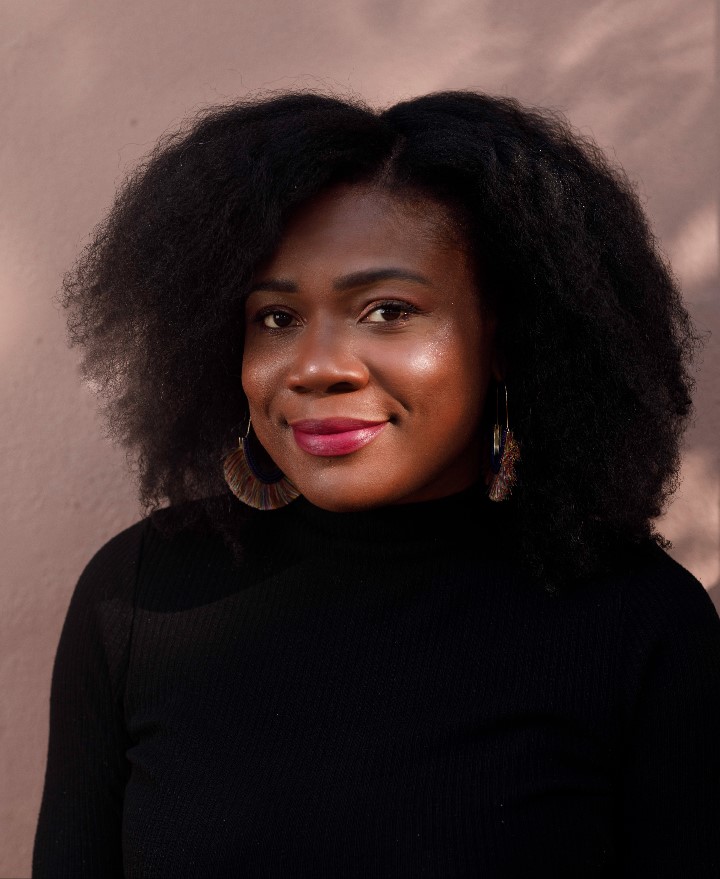 Dasheeda's impressive resume extends beyond her professional experience. Her personal encounters with cannabis prohibition have shaped her understanding of the industry's landscape, giving her a unique perspective that she brings to her leadership role. She is a living testament to resilience, steering a revolution centered on social justice and equity in the cannabis industry.
Throughout this segment, we'll be diving into Dasheeda's journey, her vision for an inclusive and equitable cannabis industry in NYC, and the transformational potential of cannabis when approached through a lens of social justice. Please join us as we unfold the story of Dasheeda Dawson, an embodiment of the spirit of "Women, Weed & Wealth®".
BGB: Welcome, Dasheeda Thank you for speaking with us today and for your time today.
Dasheeda: Thank you. It's a pleasure to be here at New York's first substantial showcase at this esteemed expo. Since I started attending in 2016 and speaking in 2017, I've observed the evolution of the cannabis industry. Today, as a government representative, it's an honor to lead the city's efforts.
I'm a Brooklyn native, with a strong inclination towards providing opportunities for people already involved in the cannabis industry. It's vital to acknowledge those who've used cannabis as medicine or who've facilitated others in their healing journey. I firmly believe in the benefits of New York's Marijuana Regulation and Taxation Act (MRTA), and my role is to ensure the city's commitment to fair and equitable enforcement of this bill.
BGB: That sounds like an exciting journey. How is this initiative progressing?
Dasheeda: I'm part of a community working diligently to build a five-borough coalition that is community-centered, business-supported, and government-protected. Being a government representative now, my goal is to safeguard the community's interests and ensure they're not swayed by large corporations with the means to influence policy. We're partnering with organizations like 'New York State Cannabis Connect' and 'Cannaware Society' to foster workforce development and bring the truth to the forefront.
BGB: Have you faced any significant hurdles or obstacles from the authorities?
Dasheeda: The primary challenge is a widespread disbelief in equity. Even among potential beneficiaries, skepticism remains. Experiences from the 70s, 80s, and 90s have left people jaded about government's intentions. This skepticism is why I work to make myself accessible and assure people that this industry genuinely cares about them. On the other hand, it's clear that many big companies are primarily focused on profiting from the market, often disregarding the needs of the community. We're pushing for cooperative economics and social impact to rectify the past wrongs of criminalizing cannabis.
BGB: Can you share Mayor Adams' stance on this endeavor?
Dasheeda: Mayor Adams has personal experiences with over-policing, giving him a deep understanding of the issue. He appointed me to lead this initiative, knowing my commitment to progress. He's been immensely supportive, always asking how he can assist and actively championing positive outcomes.
BGB: It must be a complex task to prepare people eager to enter the cannabis industry, particularly in the inner city. How are you managing this?
Dasheeda: Indeed, it's a significant part of my role. We're working on establishing a city-wide network of services and resources for prospective entrepreneurs, medical cardholders, and those looking to enter the workforce. We're encouraging people to get started on prerequisites such as setting up an LLC and starting MWBE certification ahead of the application drop. We'll be launching a 'Fast Track for Cannabis Entrepreneurs' this fall, aimed at supporting people in starting cannabis-related businesses.We've partnered with various organizations, including 'New York State Cannabis Connect' and 'Cannaware Society'. These collaborations help foster workforce development and bring truthful, unbiased information about cannabis to the public.
BGB: Where can people access this information?
Dasheeda: We've been running the 'Lift Off Tour'. You can sign up for our newsletter, 'The Plug'.
BGB: Who would you like to give a shout-out to?
Dasheeda: Definitely, the Dank Duchess, a world-renowned, hash maker, and my sisters. Ice Dawson, my younger sister, and Imani Dawson, my elder sister, have been invaluable in my journey. They've been my support system throughout. I'd also like to  acknowledge the fantastic work of Crystal Peoples-Stokes and Liz Krueger. They were instrumental in the passage of MRTA and have been continuously supportive.
BGB: Would you have any advice for black women looking to enter the cannabis industry?
Dasheeda: My advice is to start by recognizing that cannabis is an effective medicine for ailments that disproportionately affect black women, such as fibroids and anxiety. Once you acknowledge this, think of the solutions you can provide to the unmet needs in the industry and build a business around it.
BGB: That's valuable advice. Any parting words for our audience?
Dasheeda: Always prioritize knowing the origin of your cannabis and never compromise on self-care. Making informed choices when buying cannabis products is crucial. It's always better to choose quality over cost. We've to ensure we're consuming quality cannabis that provides genuine therapeutic benefits. We owe it to ourselves and our community.
BGB: Thank you, Dasheeda, for this enlightening conversation.Dasheeda: Thank you. It was a pleasure speaking with you.