BLACK GIRLS BOND is excited to welcome back our guest beauty editor, Tamara Delbridge who will share an expert summer skin care routine for safe and resilient skin during the summer season. As a skincare expert, award-winning makeup artist, and a licensed esthetician, Delbridge is a respected figure whose name reverberates throughout the beauty industry. 
As we usher in the summer solstice and officially welcome the balmy season, many of us gear up to spend copious time basking in the outdoors. The allure of sunlight is undeniable, offering a slew of benefits, but it's equally essential to remember the perils of overexposure, ranging from the simplicity of a sunburn to the severity of melanomas — a form of skin cancer if left unchecked and untreated. However, basking in sunlight, when done judiciously, can result in considerable benefits for the body.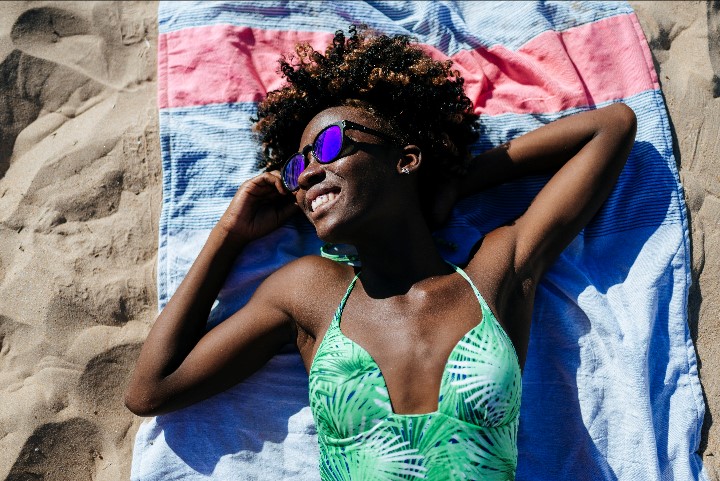 The sun, with its potent and nurturing properties, is an indelible force that fuels life on Earth. It bathes us in life-affirming energy and facilitates the production of Vitamin D, a crucial hormone that spurs calcium and phosphate absorption in our gut, thereby replenishing our bloodstream. Here are just three of the numerous advantages that make sunlight an imperative for our well-being:
Mood enhancement: The serotonin levels in our body see a spike with sunlight exposure, offering a robust defense against Seasonal Affective Disorder (SAD).
Blood pressure regulation: Exposure to sunlight induces the release of nitric acid into our bloodstream, stabilizing blood pressure and enhancing heart health.
Vitamin D production: This nutrient/hormone duo, procured from our diet and synthesized by sunlight, promotes calcium absorption, reduces inflammation, boosts cell growth, and regulates melatonin to induce restful sleep.
Nevertheless, as with most things in life, indulgence can lead to harmful consequences. Over-exposure to sunlight, just beyond 15 minutes without any sun protection, can trigger skin damage. Some implications include:
Sunburn: This involves inflamed skin that is sensitive and painful to the touch. It's crucial to recognize that severe sunburns in childhood can gradually culminate in melanomas, emphasizing the critical role of sunscreen.
Accelerated aging: Age-weathered skin suffers from decreased moisture, elasticity, and suppleness, rendering it susceptible to fine lines and wrinkles.
Excessive melanin production: Skin imperfections such as post-inflammatory hyperpigmentation (PIH) can arise due to inflammation, adverse reaction to medication, or injury.
Skin cancer: Unprotected and excessive sun exposure can damage skin cells, triggering the formation of dark tumors in melanin-producing cells.
Recognizing early warning signs of skin cancer could potentially save lives. It is paramount to consult your doctor or dermatologist if you notice new or unusual skin spots or witness growth or size changes in pre-existing moles. Cultivating a robust summer skin care routine, thus, becomes indispensable for maintaining a healthy relationship with the sun — a routine you'll want to adhere to, year-round.
Implementing a Sophisticated Summer Skin Care Routine
It is possible to shield your skin from harm and arrest the signs of premature aging by investing in skincare products rich in ingredients that stave off photodamage. Compounds such as iron oxides are particularly effective at blocking visible and infrared light. A stellar example of this is found in the SkinCeuticals Physical Matte UV Defense Sunscreen. When applied, physical sunscreens act as a reflective barrier against UV rays. This innovative product straddles the line between a mattifying SPF mousse and primer, setting the stage perfectly for makeup application. For individuals with darker skin tones, the inclusion of 4% Micronized Zinc Oxide, Areated Silica, 9% Titanium Dioxide, and translucent color spheres offers an all-encompassing protection against UVA and UVB rays, delivers an oil-free finish, and imparts a radiant glow.
For those who lean towards a dewy appearance, consider adopting the following two-step summer hack. The Inkey List and Milk Cosmetics have joined forces to ensure your skin is not only primed and hydrated but also dewy and well-protected.
INKEY Polyglutamic Acid Dewy SPF 30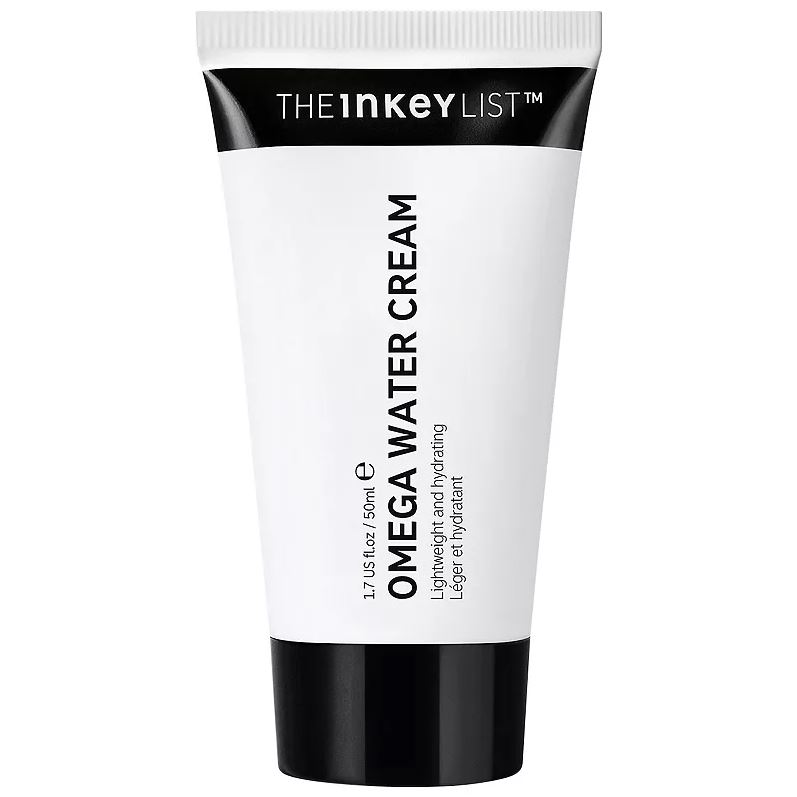 Step 1: Apply INKEY's Polyglutamic Acid Dewy SPF 30 to a freshly cleansed and moisturized face. Polyglutamic acid acts as a potent humectant, forming a moisture-trapping barrier over the skin and reducing trans-epidermal water loss.
MILK Makeup Hydro Grip Primer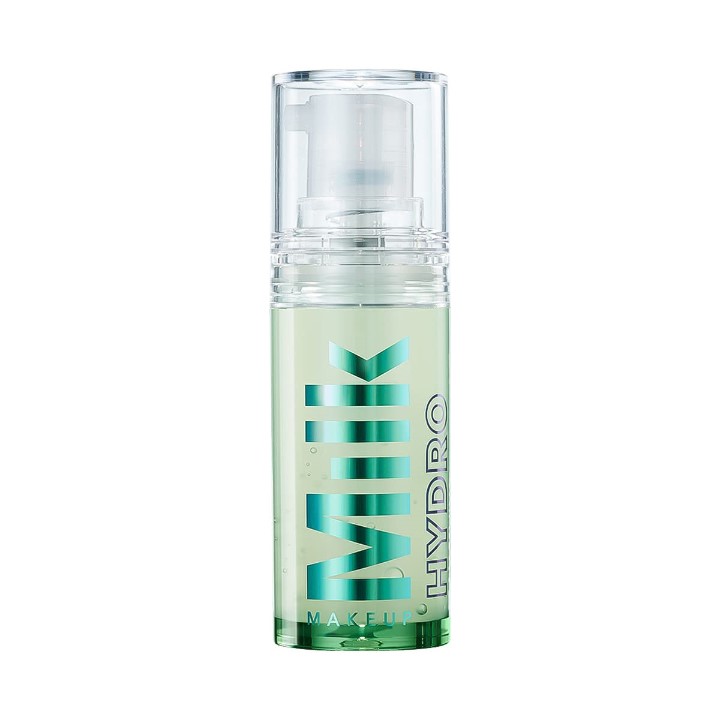 Step 2: Administer one to two pumps of the MILK Makeup Hydro Grip Primer, creating an ideal canvas for a subtly dewy, "no-makeup" makeup look. Wait for a minute before proceeding with your makeup application. Use a richly pigmented concealer to mask imperfections and finalize your look with blush, lip, and eyeshadow stains for an effortlessly natural, model-like glow.
Addressing dark spots necessitates the use of products that rejuvenate and even out skin tone. Ingredients like Tranexamic acid gently mitigate dark marks by halting excessive melanin synthesis at the cellular level. They synergize well with other active ingredients targeting unwanted dark spots, such as Vitamin C, which inhibits melanin production, and Niacinamide, known to reduce hyperpigmentation.
Sesderma Azelac RU Facial Serum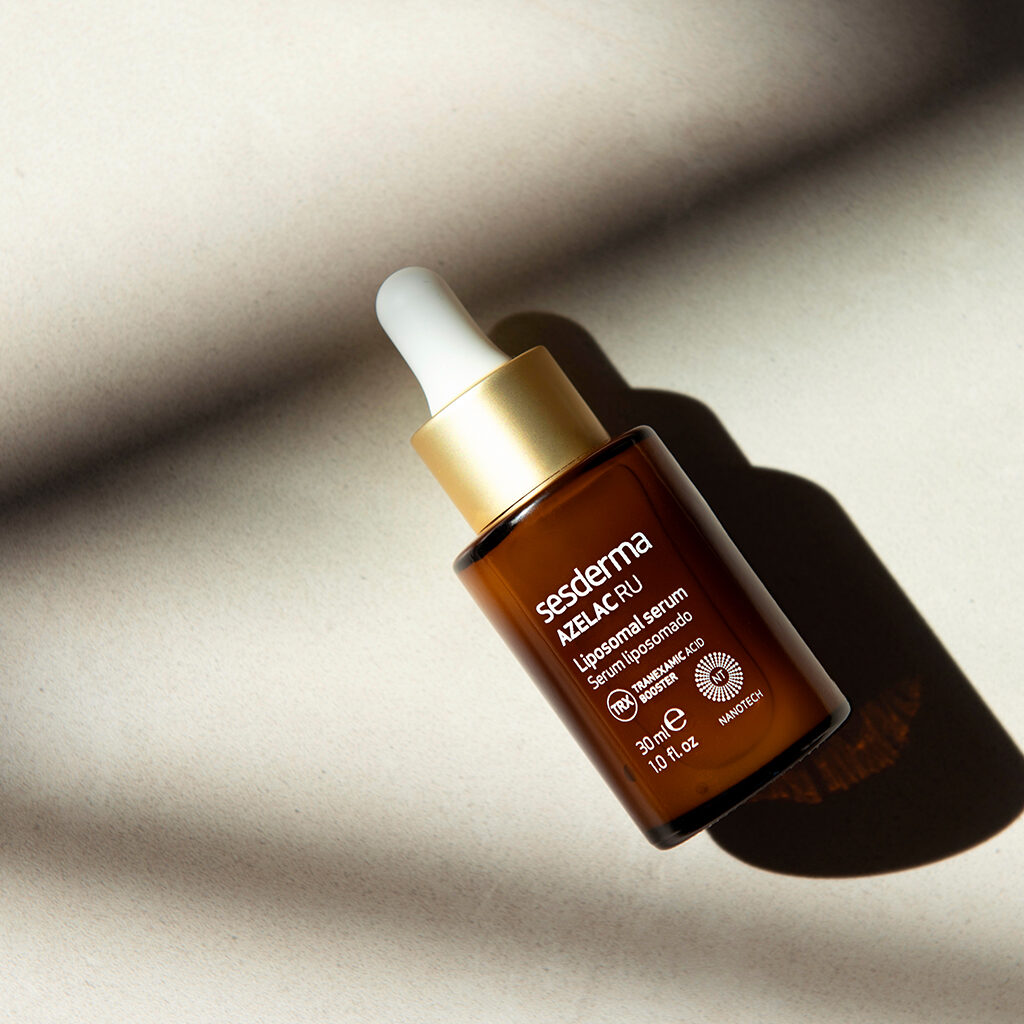 A prime example of a brightening and anti-inflammatory formulation is Sesderma Azelac RU Facial Serum. It's packed with ingredients that work in unison to illuminate and diminish those stubborn dark spots. All these measures collectively contribute to a robust summer skin care routine you'll be inclined to maintain throughout the year.
A Season-Transcending Path to Skin Vitality
Shielding our skin from damage and decelerating the aging process is entirely within our control. It is as simple as arming ourselves with skincare products brimming with scientifically proven ingredients that counteract photodamage. When it comes to preserving the health and vitality of our skin, it's paramount that we find balance and purpose in our skincare routines, customized not just for the sizzling summers but adaptable to all seasons.
Whether your preference lies in a matte or dewy finish, there are tailored solutions in the market today that offer multiple benefits, from sun protection to a radiant glow. Brands like SkinCeuticals, The Inkey List, and Milk Cosmetics have heeded the call for comprehensive products that promote skin health and enhance aesthetic appeal. Furthermore, addressing skin concerns like dark spots can be effectively managed with the right active ingredients, demonstrating the importance of a well-informed approach to skincare.
Our skin is a reflection of our internal health and our external resilience to environmental factors, and its well being should be a year-round commitment. A keen focus on sun protection, hydration, and nourishment during the summer can set the tone for maintaining healthy skin through all the seasons. Consequently, the creation of a dynamic summer skin care routine becomes more than just a seasonal endeavor; it lays the groundwork for lifelong skin health and vitality.