Tracy Chapman's iconic song, "Fast Car," has resonated with audiences for decades. Its heartfelt lyrics, accompanied by gentle guitar melodies, evoke feelings of yearning, despair, and hope. It's a song that can move you to tears or make you sing along at the top of your lungs. Over the years, many singers have covered this beloved track, knowing that its opening notes can captivate any audience. But in recent months, a surprising cover version by country music star Luke Combs has taken the music world by storm, raising important questions about diversity in Nashville.
Combs, known for his string of chart-topping hits, released his album "Gettin' Old" in March, featuring his rendition of "Fast Car." While Combs had been performing the cover during his live shows for years, no one anticipated the immense response it would receive when it hit streaming services. The song quickly gained popularity, going viral on TikTok and receiving airtime on country radio stations. To everyone's astonishment, "Fast Car" surpassed Combs's own single, "Love You Anyway," in popularity. It climbed the charts rapidly and recently reached No. 1 on the Billboard Country Airplay chart, as well as No. 3 on the all-genre Hot 100 chart.
While many celebrate Combs's success, this unexpected turn of events has stirred complex emotions among listeners and within the Nashville music community. The excitement of seeing "Fast Car" back in the spotlight and introducing a new generation to Tracy Chapman's work is marred by the realization that Chapman herself, a Black queer woman, would have little chance of achieving the same level of recognition in country music. Startling statistics reveal the stark reality of the industry's lack of diversity. According to a study by data journalist Jan Diehm and musicologist Jada Watson, fewer than 0.5 percent of songs played on country radio in 2022 were by women of color.
Holly G, founder of the Black Opry, an organization dedicated to Black country music singers and fans, shares mixed feelings about Combs's success. While acknowledging his talent and influence, Holly highlights the underlying issue of systemic racism in the music industry. Tracy Chapman's achievements would likely have gone unnoticed without the involvement of a White male artist like Combs. The Black Opry, which strives for inclusivity and equal opportunities, aims to challenge the industry's gatekeepers and create meaningful change.
The polarizing response to Combs's cover was also evident on social media, where debates erupted about the erasure of Chapman's legacy. Jake Blount, an Afrofuturist folk artist, expressed concerns about Chapman's work being overshadowed by White artists, drawing parallels to historical instances where songs by Black artists were credited to White performers. Similar patterns persist in country music, where White singers find success by incorporating R&B and hip-hop influences, while Black artists face significant barriers.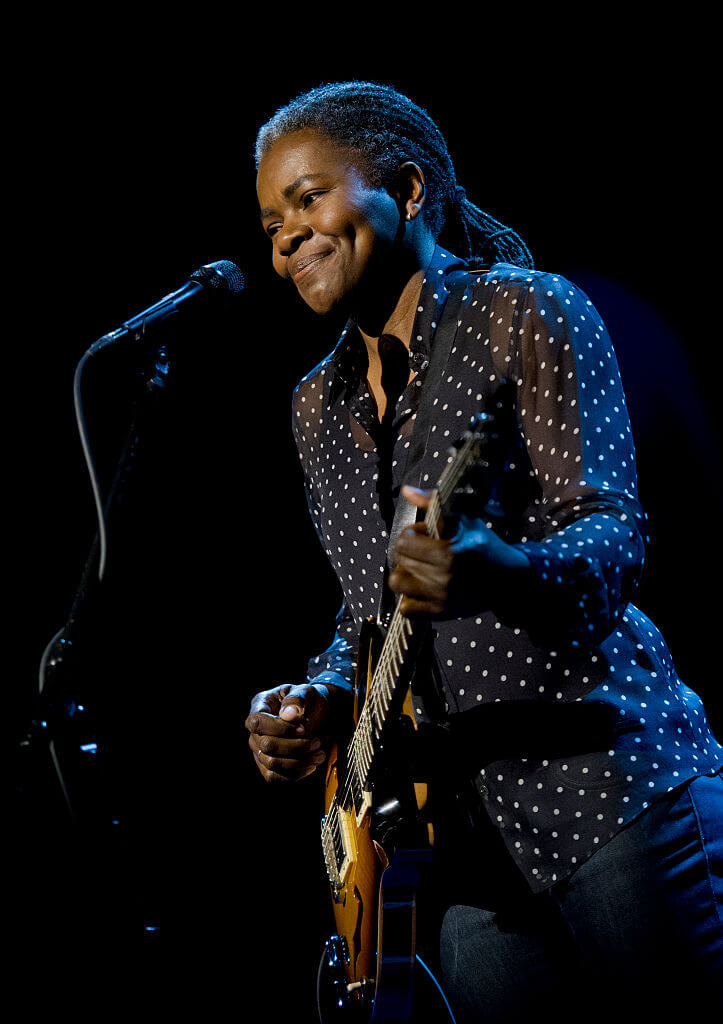 The success of Combs's "Fast Car" highlights the ease with which Black art is consumed when presented through a White lens. Tanner Davenport, co-director of the Black Opry, notes the disparity in opportunities for Black artists compared to their White counterparts. Efforts to promote diversity and amplify marginalized voices in country music have been made, but substantial change remains elusive. Davenport emphasizes the importance of inclusivity in decision-making processes within the genre, allowing for a broader representation of artists and stories.
The significance of "Fast Car" extends beyond its musical appeal. The song holds deep meaning for various communities, including the Black and LGBTQ+ communities. Rissi Palmer, singer-songwriter and host of the Apple Music radio show "Color Me Country," emphasizes how Chapman's music resonated with her as a child, praising the singer's ability to address pressing social issues. Chapman's relevance in country music should be more prominent, according to Palmer.
As Chapman's "Fast Car" cover by Combs continues to make history, it ignites hope for change within country music. The increased attention on Chapman's work and the royalties she earns from the cover version contribute to a broader discussion about the urgency of inclusivity in the genre. The Black Opry suggests that Combs could leverage his success to support and uplift queer Black female artists, acknowledging the influence of Chapman's art on his career.
Ultimately, the current success of "Fast Car" underscores the fact that Black women have always had a place in country music. The song's chart-topping achievement today should have been possible back in 1988. The only significant difference is that a White man is now singing it. The hope is that this realization will prompt a shift in perspective and lead to the recognition of diverse artists on an equal scale.