When it comes to astrology, the concept of opposite zodiac signs and their compatibility is a fascinating subject. Astrological polarity suggests that we are naturally drawn to a zodiac sign that is opposite to ours. These opposite pairs share certain similarities and differences that create a magnetic attraction between them, making them compatible as friends and lovers. In this article, we will delve into the six pairs of opposite zodiac signs, explore their key traits, and discover what each sign can learn from its counterpart.
Understanding Opposite Zodiac Sign Pairs and Their Connection
To grasp the concept of opposite zodiac sign pairs, we must first comprehend how they are defined. With 12 signs in the zodiac, there are six pairs of opposite zodiac signs. Imagine the zodiac as a wheel, with each sign positioned opposite, or 180 degrees away, from another sign. Opposite signs can share commonalities and traits because they sit opposite from each other on the astrological axis. For example, Taurus and Scorpio, one pair of astrological opposites, both place a high value on security. However, Taurus emphasizes material security, while Scorpio focuses more on emotional safety. It is the presence of these similarities and differences that sparks the attraction between opposite sign pairings, fostering strong bonds while also causing occasional friction.
Factors Explaining the Attraction Between Opposite Zodiac Sign Pairs
Quadruplicity and Elements: One factor contributing to the connection between opposite zodiac sign pairs is the sharing of quadruplicity. Quadruplicity refers to how each sign moves through the world and expresses itself. For instance, cardinal signs are self-starters who take initiative, while mutable signs are adaptable. It is not surprising, then, to find that Capricorn and Cancer, being astrological opposites, are both cardinal signs, as are Libra and Aries. Additionally, opposite zodiac signs often share elements that harmonize well with each other. Earth and water signs tend to mesh, while air and fire signs make good pairings. This explains why Virgo (earth) and Pisces (water), as well as Leo (fire) and Aquarius (air), share a natural affinity.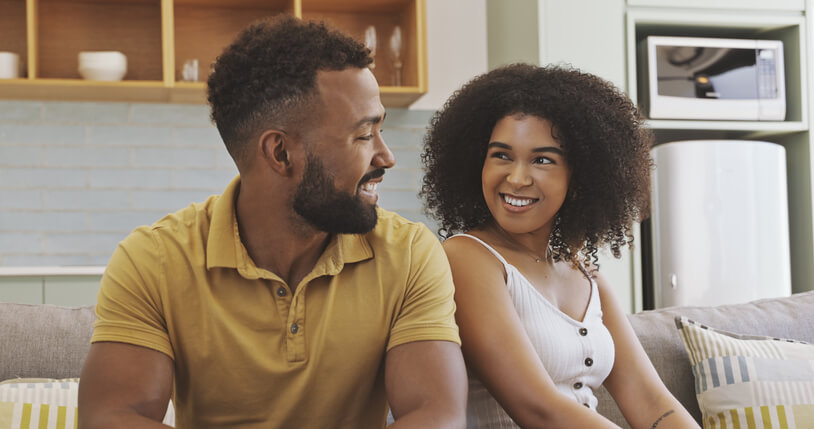 Ascendant and Descendant Sign Pairs: Another significant metric that explains the attraction between astrological opposites is the relationship between the ascendant and descendant signs. The ascendant sign, or rising sign, represents self-identity and how others perceive us. It is always opposite a point known as the descendant, which represents the relationship point. These two points are always opposite zodiac signs. For example, a person with Sagittarius rising will always have a Gemini descendant, while a Libra ascendant will always have an Aries descendant. In astrology, the descendant is associated with the 7th astrological house, which symbolizes attraction and alliances. We naturally feel drawn to the qualities represented by the descendant sign because they reflect aspects of ourselves that we need to integrate or may have neglected. These qualities show up in others as they mirror our own characteristics, allowing us to see them more clearly.
Can Opposites Be Compatible?
According to astrologers, opposites do attract, both in romantic relationships and friendships. Since opposite sign pairs share the same astrological axis, they have a deeper understanding of each other's perspectives. However, their differences also highlight contrasting qualities. In romantic partnerships, one sign may possess a quality that their partner lacks, while in friendships, the opposite sign can teach individuals about inherent qualities they may not fully comprehend or appreciate. It is important to note that zodiac sign compatibility is not solely determined by matching sun signs. Factors beyond opposite signs influence the compatibility of individuals. As astrologer Juliana McCarthy emphasizes, opposite sun signs can work well together only if other aspects of their zodiac charts align. Thus, while opposite sign pairings share common traits and motivations, other factors must be considered to determine overall compatibility.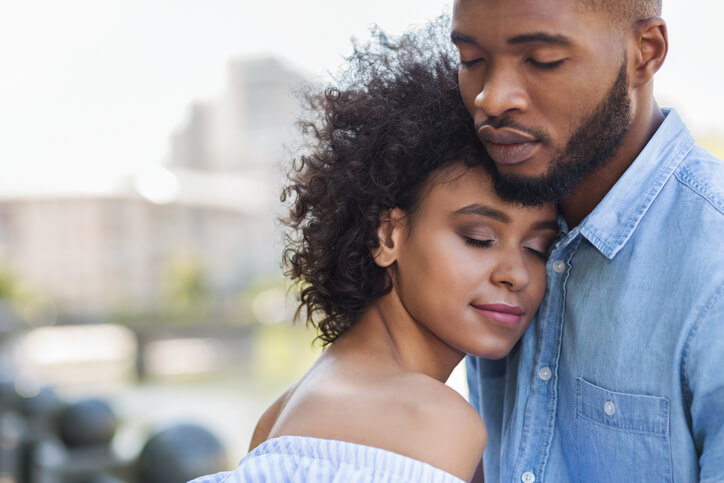 Exploring Opposite Zodiac Sign Pairings
Now let's take a closer look at the dynamics between the six pairs of opposite zodiac signs, examining their similarities, differences, and what they can learn from each other.
Aries (March 21 to April 19) and Libra (September 23 to October 22)
Aries, an intense and impulsive fire sign, is attracted to Libra's calm and balanced nature. This pairing represents the axis line between independence and interdependence. While Aries exudes confidence, Libra finds that quality appealing. Aries can teach Libra to prioritize their own needs and be more assertive, while Libra can teach Aries the value of considering different perspectives and maintaining balance in relationships. The key to a successful match lies in finding a balance between personal desires and the needs of the partnership.
Taurus (April 20 to May 20) and Scorpio (October 23 to November 21)
Passion is at the core of the Taurus-Scorpio dynamic. Both signs have a strong sensual nature, creating a powerful connection between them. Taurus appreciates physical pleasure in all its forms, while Scorpio sees it as a transformative experience. In friendship, their shared determination and desire for success can solidify their bond. Taurus can help Scorpio focus on practicality and materializing dreams, while Scorpio can teach Taurus to delve deeper into emotions and uncover hidden depths. Their shared sensuality makes them compatible, whether as friends or lovers.
Gemini (May 21 to June 20) and Sagittarius (November 22 to December 21)
Gemini and Sagittarius are both curious and adventurous signs, albeit with different approaches. Gemini explores intellectually, socially, and sexually, while Sagittarius embodies a more relaxed and free-spirited form of adventure driven by wanderlust. Both signs value freedom and learning, broadening each other's horizons through their shared experiences. Gemini can help Sagittarius pay attention to details and consider different perspectives, while Sagittarius can encourage Gemini to go beyond surface-level knowledge and explore deeper subjects. Successful compatibility requires honoring each other's need for independence and finding mutual interests to sustain the relationship.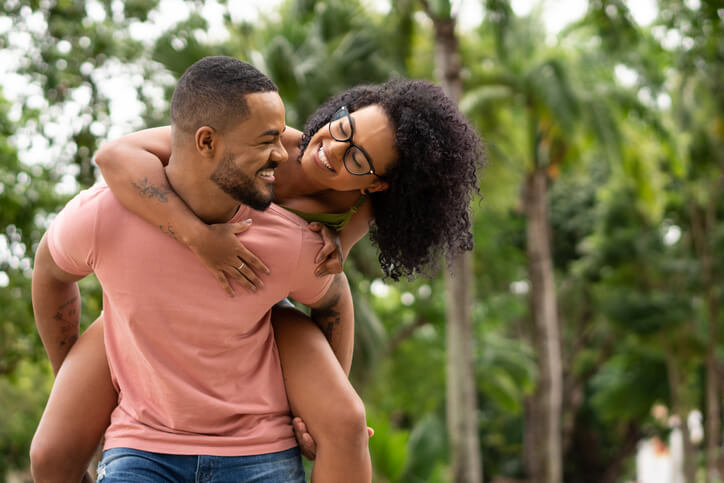 Cancer (June 21 to July 22) and Capricorn (December 22 to January 19)
The Cancer-Capricorn pairing represents a power couple that blends domesticity and professional ambition. Both signs have a strong sense of duty and responsibility towards their loved ones. Cancer seeks security, both emotional and financial, while Capricorn strives to achieve goals through hard work. Their shared desire for success and commitment to their families can create a harmonious partnership. Cancer can teach Capricorn the importance of self-care and emotional well-being, while Capricorn can encourage Cancer to pursue their goals with determination. Establishing equitable division of labor and clear communication is essential for long-term success.
Leo (July 23 to August 22) and Aquarius (January 20 to February 18)
Leo and Aquarius, both fixed signs, have a strong bond that is difficult to break. Leo seeks passion and adoration, while Aquarius values intellectual stimulation and acceptance of their creative genius. Both signs prioritize friendships and community, providing a solid foundation for their relationship. Leo can teach Aquarius the importance of self-expression and warm-heartedness, while Aquarius can help Leo contribute their talents to the world and maintain their independence. To maintain a successful match, both signs must set aside ego and focus on keeping the relationship playful and dynamic.
Virgo (August 23 to September 22) and Pisces (February 19 to March 20)
Despite their differing worldviews, Virgo and Pisces, both mutable signs, can form a strong bond. Virgo seeks knowledge and learning, while Pisces possesses an intuitive and all-knowing nature. Virgo's practicality and attention to detail can ground Pisces, while Pisces can inspire Virgo's creativity. Both signs share a desire to help and heal, but from different perspectives. Virgo's analytical approach complements Pisces' idealism, and Pisces' empathy can soften Virgo's perfectionistic tendencies. A successful match requires patience and understanding, with Virgo learning to appreciate Pisces' dreams and goals, and Pisces recognizing the importance of practicality.
Opposite zodiac sign pairings possess a unique compatibility that arises from their shared traits and differences. While sun sign compatibility is just one aspect of overall compatibility, opposite sign pairs offer valuable lessons to each other in both love and friendship. The dynamics between these pairs can be intellectually stimulating and emotionally fulfilling. However, compatibility is a complex interplay of various factors, and considering personalized nuances from individual natal charts can provide a clearer understanding of compatibility and the potential for a soulmate connection.