Indulge your adventurous spirit and immerse yourself in unforgettable experiences with these remarkable summer vacation ideas. Whether you're seeking pristine beaches, captivating cultures, or thrilling adventures, there's something for every type of traveler. Get ready to create lifelong memories and embark on a journey that will leave you yearning for more.
Jamaica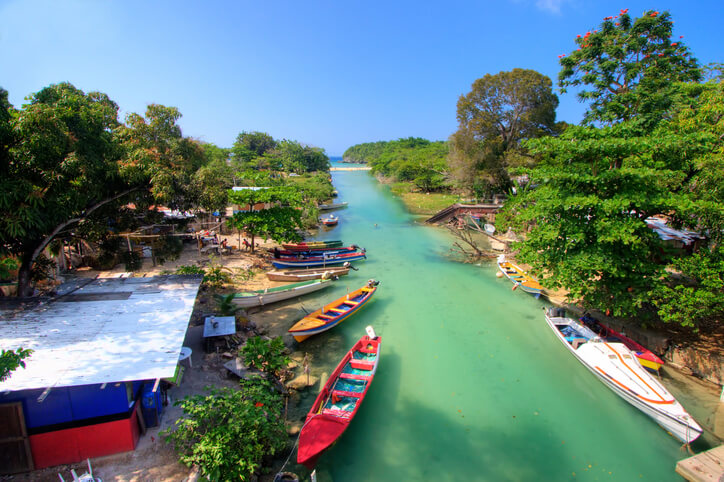 Escape to Montego Bay in Jamaica, where crystal-clear waters and white sandy beaches await. Disconnect from the world and bask in the warm sunshine as temperatures soar above 90 degrees. Explore Doctor's Cave Beach and Walter Fletcher Beach, or dive into the protected waves of Montego Bay Marine Park for an unforgettable snorkeling experience. Round Hill Hotel and Villas offers the perfect blend of luxury and relaxation.
Italy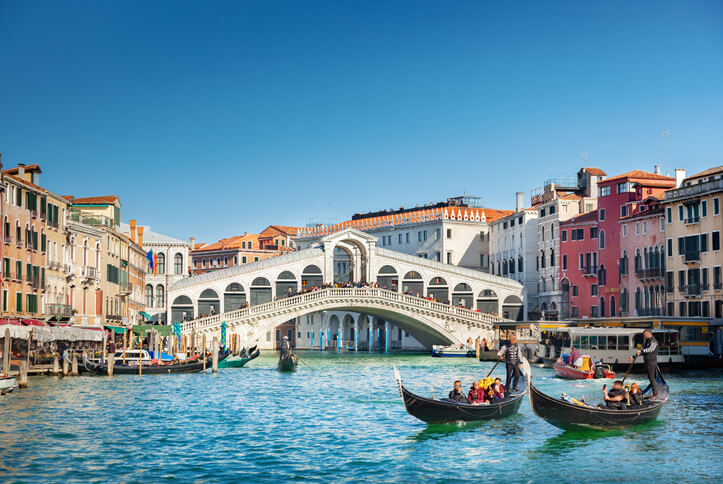 Italy, the epitome of romance, beckons you with its timeless charm. Explore the ancient wonders of Rome, marvel at the artistry of Venice, soak in the modern vibes of Milan, and bask in the dreamy Mediterranean coastline. Savor gelato as you wander through picturesque parks and indulge in the wineries of Tuscany. For an authentic Italian experience, choose the Grand Hotel Tremezzo in Lake Como or the Hotel Hassler Roma as your base.
Charleston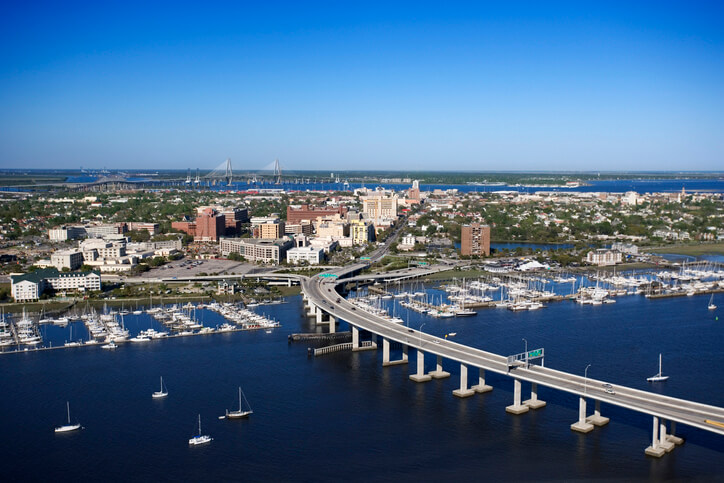 Experience the southern hospitality of Charleston, South Carolina, where cobblestone streets and ocean promenades await. Sample mouthwatering cuisine, stroll along Rainbow Row, and soak up the vibrant atmosphere. Then, hit the road and head to Savannah, Georgia, for its charming architecture and lively ambiance. Stay at The Loutrel in Charleston and The Alida on River Street in Savannah to make the most of your journey.
Colombia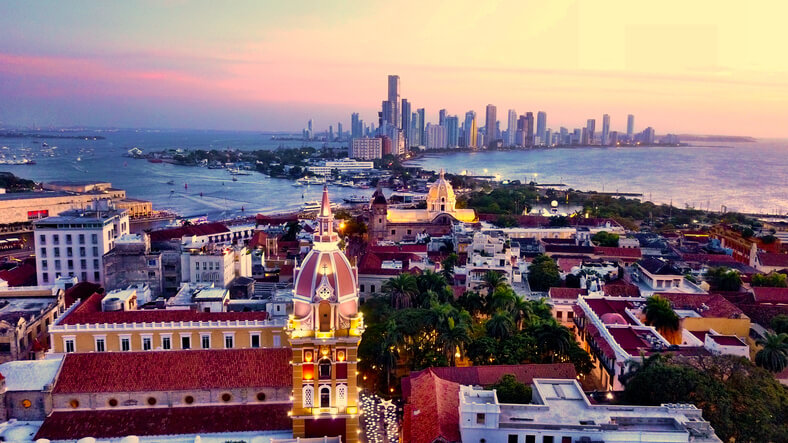 Colombia, a rising star among travel destinations, offers a blend of art, culture, and coastal allure. Medellín immerses you in its vibrant art scene and natural beauty, while Cartagena takes you back in time with its colorful colonial buildings and cobblestone streets. Explore the lush rainforests, hike mountains, and enjoy the nearby white-sand beaches. Stay at the Casa San Agustín in Cartagena for a truly unforgettable experience.
Monaco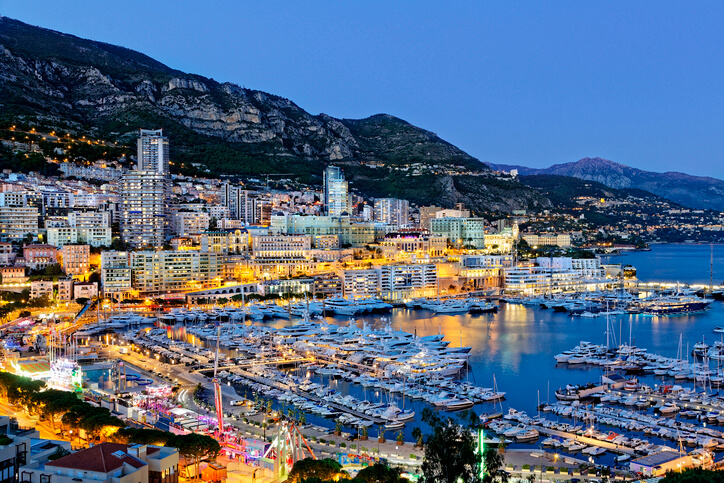 For a glamorous summer getaway, consider Monaco. This tiny city-state on the French Mediterranean coastline exudes an air of sophistication. Try your luck at upscale casinos, savor local delicacies at La Condamine market, and take leisurely walks along the boardwalk while marveling at Monaco's picturesque hillsides. Indulge in the iconic Hotel de Paris Monte-Carlo to complete your storybook vacation.
Greece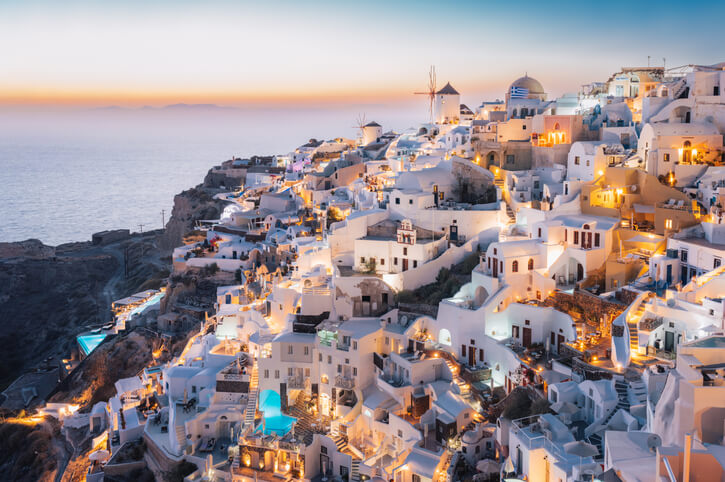 Experience the epitome of summer bliss in the Greek Islands. From sipping ouzo by the Aegean Sea to capturing windmill-scattered landscapes, Greece offers the perfect Mediterranean getaway. While summer brings crowds and hotter temperatures, it also means more open restaurants, available ferry routes, and an entire archipelago to explore. Start in the Cycladic Islands, visit the famous beaches of Mykonos and Santorini, then continue your journey through the Sporades, Crete, or Dodecanese Islands. Let the Greek Isles enchant you.
Marrakesh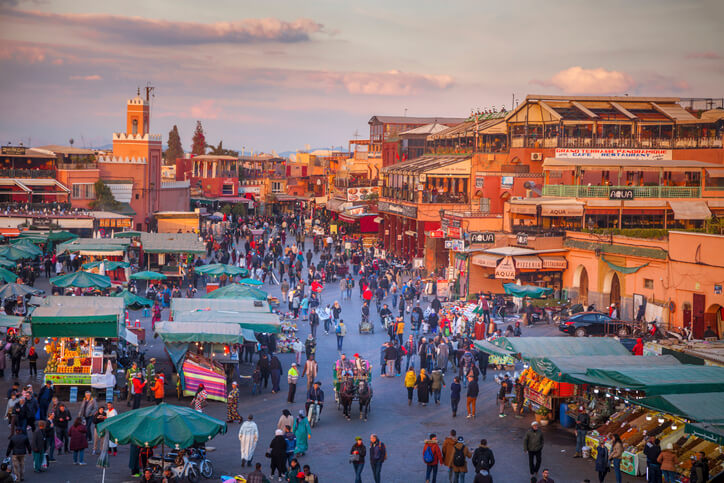 Morocco offers a diverse and rich experience for the senses. Lose yourself in the winding lanes of the Medina in Marrakesh, where local goods entice with their vibrant colors and intricate designs. Take a camel ride into the sunset, gaze at the star-filled sky in the Sahara Desert, and haggle for beautiful tiles while navigating the bustling streets. Relax in the serene setting of the Mandarin Oriental, Marrakech, with its private villas and open-air spa treatments.
Machu Picchu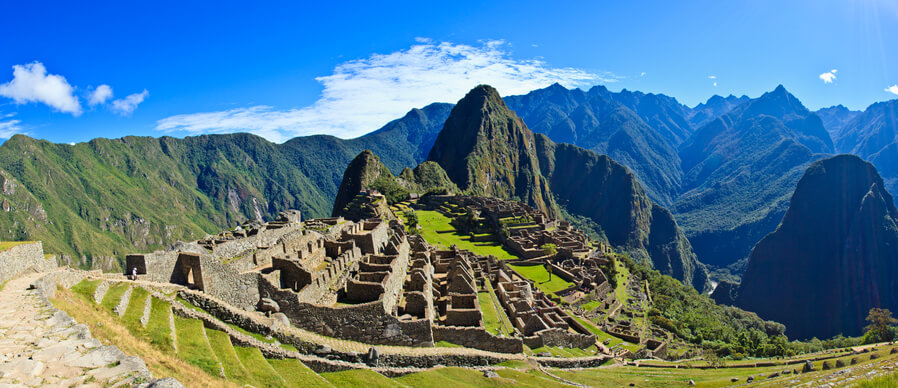 Journey to the awe-inspiring Machu Picchu, where breathtaking views and ancient wonders await. Hike the legendary Inca Trail or opt for a scenic train ride. Spend a few days in the enchanting town of Cusco to acclimate to the altitude and immerse yourself in its vibrant culture. After a day in the Andes, retreat to the JW Marriott El Convento Cusco for a luxurious and rejuvenating experience.
Nicaragua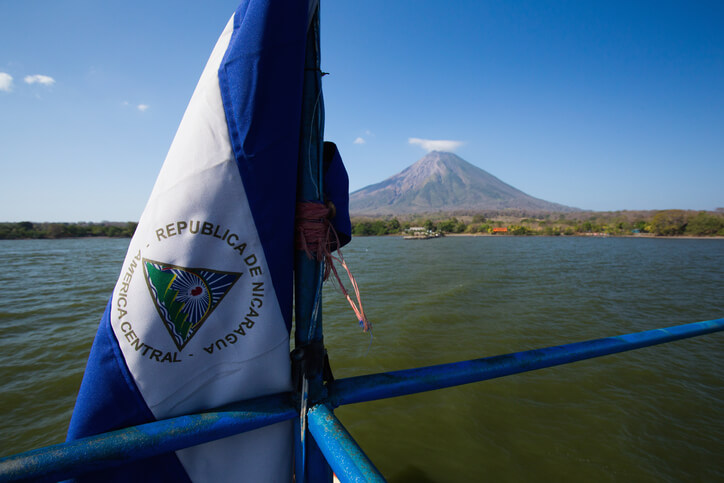 Challenge your surfing skills in Nicaragua, renowned for its top-notch waves suitable for beginners and experts alike. Experience the beauty of this Central American country as you encounter diverse landscapes, from lakes to volcanoes. Don't miss the charming city of Granada, with its tropical birds and Spanish colonial history. Indulge in the boho-chic ambiance of the Tribal Hotel, where you can cool off with pool-side drinks.
Napa Valley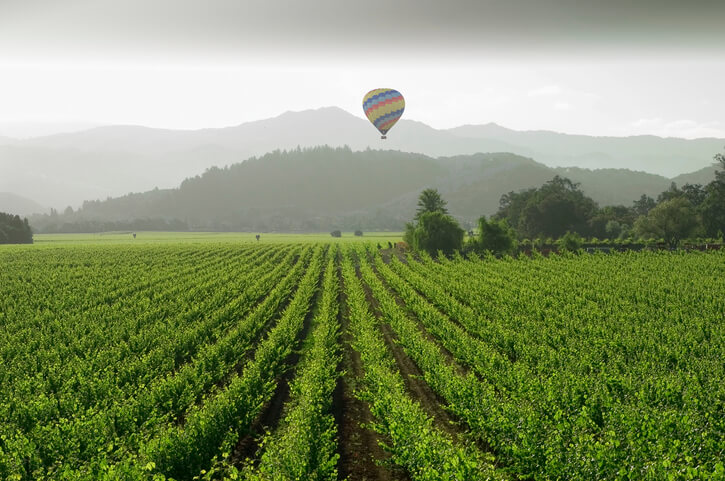 Enjoy long, sun-kissed days in Napa Valley, California, where wine lovers can savor exquisite blends and gourmet meals. Consider visiting in July to experience the Festival Napa Valley, where wineries showcase their finest offerings. For a unique experience, hop aboard the Napa Valley Wine Train. Treat yourself to the luxurious accommodations of Auberge du Soleil and savor French cuisine while admiring the breathtaking vistas.
New York City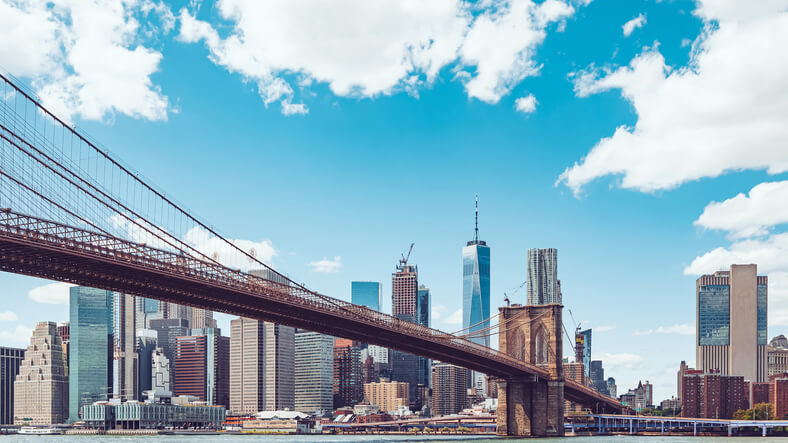 While summer in New York City can be hot and bustling, it presents an opportunity to discover the city like a true New Yorker. Seek out rooftop pools, indulge in artisanal delights in Brooklyn, or escape to the Hamptons for a serene beach getaway. Find comfort and elegance at renowned establishments such as The Plaza, The Carlyle, Sofitel New York, Soho Grand Hotel, or The Empire Hotel.
New Zealand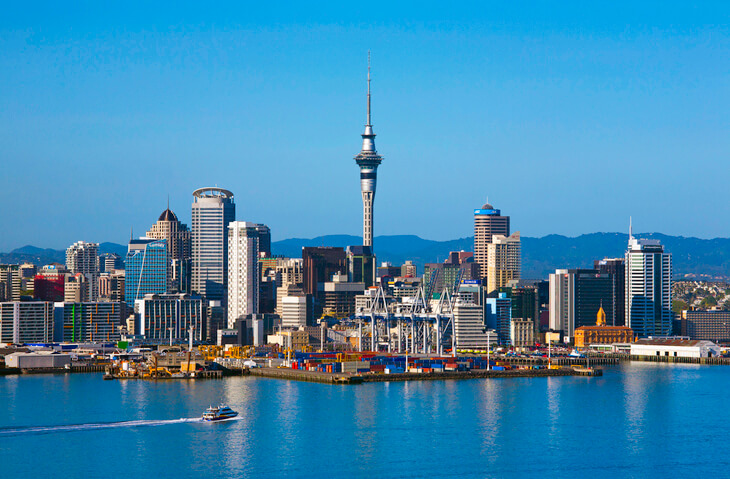 Escape the summer heat and venture to New Zealand, where thrilling outdoor activities await. From hiking and climbing to bungee jumping, this captivating country offers adrenaline-pumping experiences amidst its stunning landscapes. Explore beautiful beaches, awe-inspiring fjords, and enchanting locations featured in the Lord of the Rings films. Embrace the mild 50- to 60-degree weather and create lasting memories.
U.S. Virgin Islands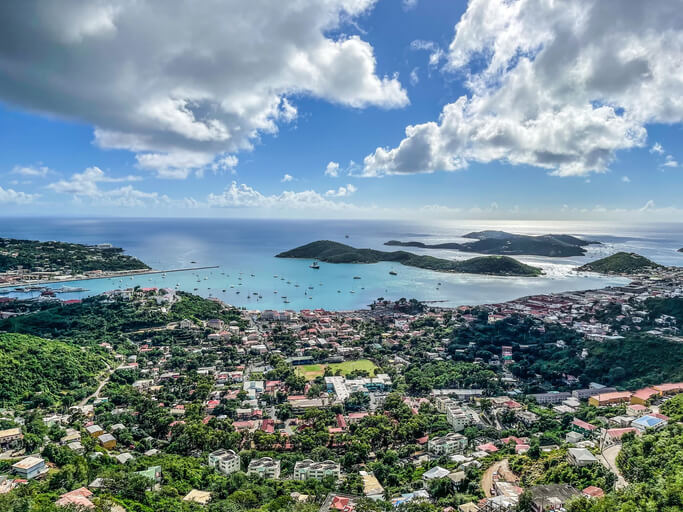 Discover paradise in the U.S. Virgin Islands, where three islands—St. John, St. Croix, and St. Thomas—invite you to embrace their white sands, world-class snorkeling, and tropical surroundings. Each island has its own unique vibe, whether it's the ritzy ambiance of St. John, the culinary delights of St. Croix, or the tourist-friendly atmosphere of St. Thomas. Choose a beachfront all-inclusive resort for a stress-free and idyllic escape.
Japan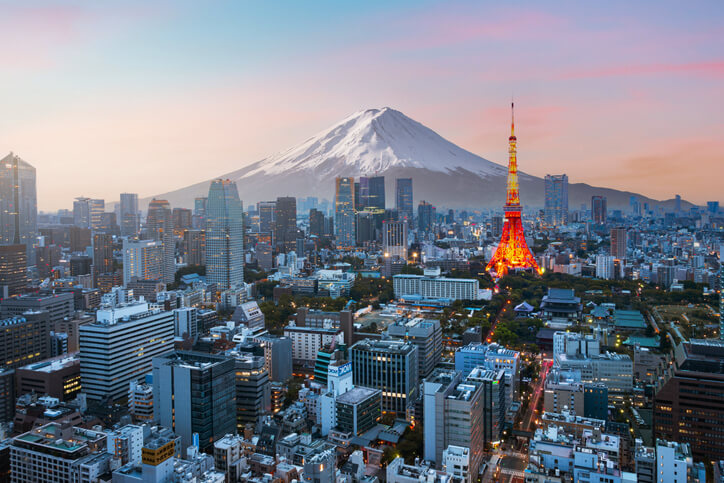 Explore the stunning landscapes of Japan and capture its natural wonders through your lens. Pose against the iconic backdrop of the Fuji Five Lakes or immerse yourself in the steamy tranquility of an onsen. Kyoto offers a wealth of temples and shrines waiting to be photographed, while Okinawa entices with mangroves and white beaches. From the vibrant streets of Tokyo to the picturesque flower fields, Japan promises memories that will last a lifetime.
Mexico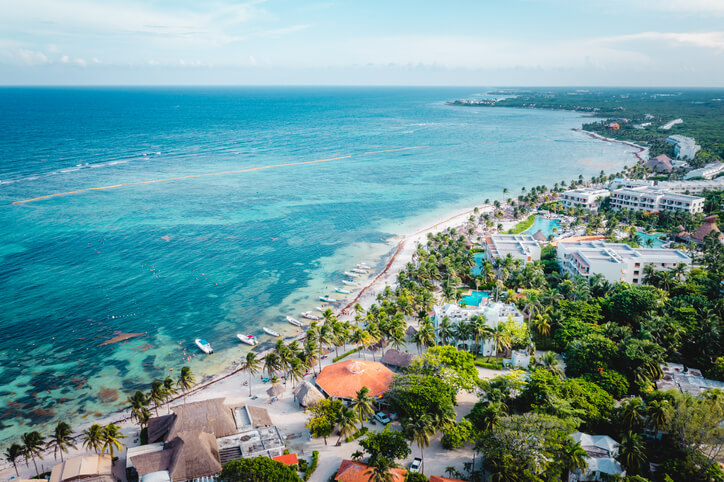 With its stunning beaches and diverse landscapes, Mexico offers a myriad of all-inclusive resort options. Take advantage of the warmer temperatures and less crowded beaches by embarking on a resort-hopping adventure. Start in Mexico City to explore ancient ruins, then head to Los Cabos for luxurious sunbathing. Stop by Punta Mita for delectable seafood, capture Instagram-worthy moments in Tulum, and conclude your journey with a blissful stay on Isla Mujeres.
South Africa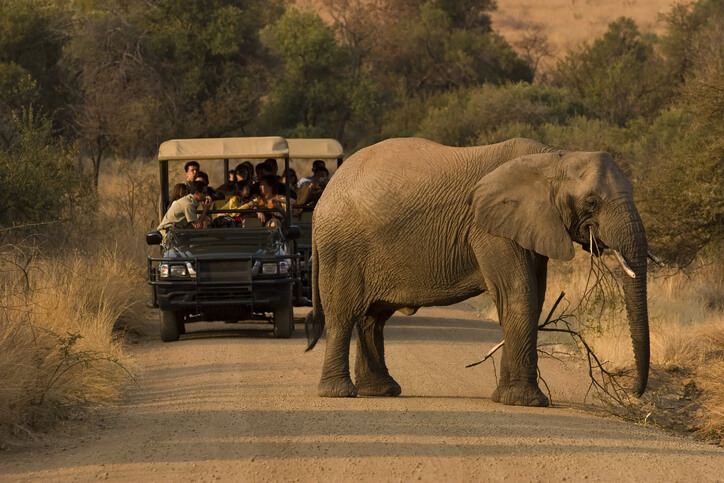 South Africa captivates travelers with its diverse wildlife, awe-inspiring landscapes, and rich cultural heritage. Explore the iconic Kruger National Park, hike Table Mountain in Cape Town, and marvel at the beauty of the Cape of Good Hope. Consider visiting in September for a higher chance of spotting elephants and other wildlife as they gather at watering holes. Stay at the intimate and immersive andBeyond Ngala Safari Lodge for an unforgettable wildlife experience.
U.S. National Parks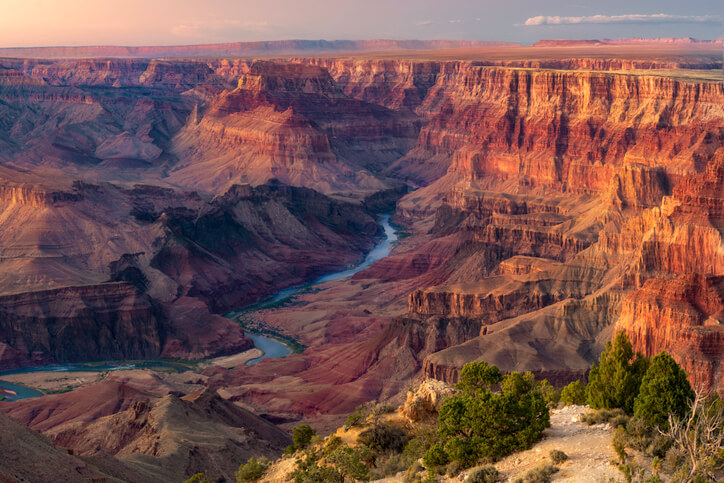 Immerse yourself in the breathtaking beauty of the U.S. National Parks. Whether you choose to marvel at the Grand Canyon, explore Yosemite's towering peaks, or wander through Joshua Tree's unique desert landscape, summer provides the ideal conditions for outdoor adventures. Disconnect from the digital realm, camp beneath starlit skies, and reconnect with nature's wonders. Under Canvas offers comfortable accommodations in multiple parks, allowing you to embrace the great outdoors without sacrificing comfort.
Europe by Train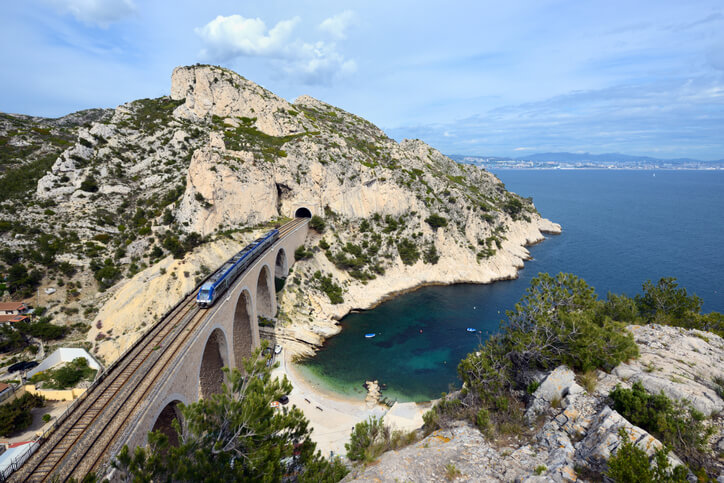 Embark on a European adventure that transcends borders and cultures. Experience the romance of Paris, pedal along Amsterdam's enchanting canals, explore Ireland's ancient castles, savor Italy's culinary delights, and revel in the grandeur of Buckingham Palace in London. Opt for a Eurail pass to effortlessly hop between countries and stay at some of the continent's finest hotels for an unforgettable journey.
---
Experience the thrill of travel with these intellectually stimulating and captivating summer vacation ideas. Let your wanderlust guide you to new corners of the globe, where unforgettable adventures and enriching experiences await. Whether you seek cultural immersion, thrilling outdoor activities, or tranquil beach retreats, these destinations promise to create memories that will last a lifetime. Embrace the excitement of summer and embark on a journey that feeds your soul and ignites your passion for exploration.