As many research surfing the internet looking for ways to lose weight, get a smaller waistline, or even ways to rid of colds and boost the immune system. There's one specific spice that sits in several households worldwide that have several uses that can help with inflammation in the body. (1) However, we're not just talking about any ol' kind of this spice, there is a specific species that have a lot more medicinal properties than your typical store brand, but we will get more into that later.
Inflammation in the body can be a big contributing factor to many challenges from your common cold to severe chronic ailments. One of the most important medical discoveries of the past two decades has been that the immune system and inflammatory processes are involved in not just a few select disorders, but a wide variety of mental and physical health problems that dominate present-day morbidity and mortality worldwide. (2, 3, 4)
So implementing anti-inflammatory herbs would be a great remedy. The famous but common spice referred to is CINNAMON. Again, we're not talking about any random store-brand cinnamon you may easily find at your local supermarket, which is known as Cassia cinnamon. We are speaking on the "true cinnamon" officially known as CEYLON Cinnamon! (5)
Ceylon cinnamon is a native spice of Sri Lanka, it has many medicinal properties and is a great antioxidant, and antimicrobial spice, in addition to therapeutic and preventive effects against many diseases and disorders. Plus cinnamon is a great beauty-benefiting spice too! (1, 5, 6)
So be sure to find many ways to incorporate at least a teaspoon into your daily routine. Here are a couple of tasty recipes to help you get started to help boost your immune system, tackle inflammation, and improve your Gut Health (Gut Health Bestie Approved!) 😉
Immune Boosting Cinnamon Shot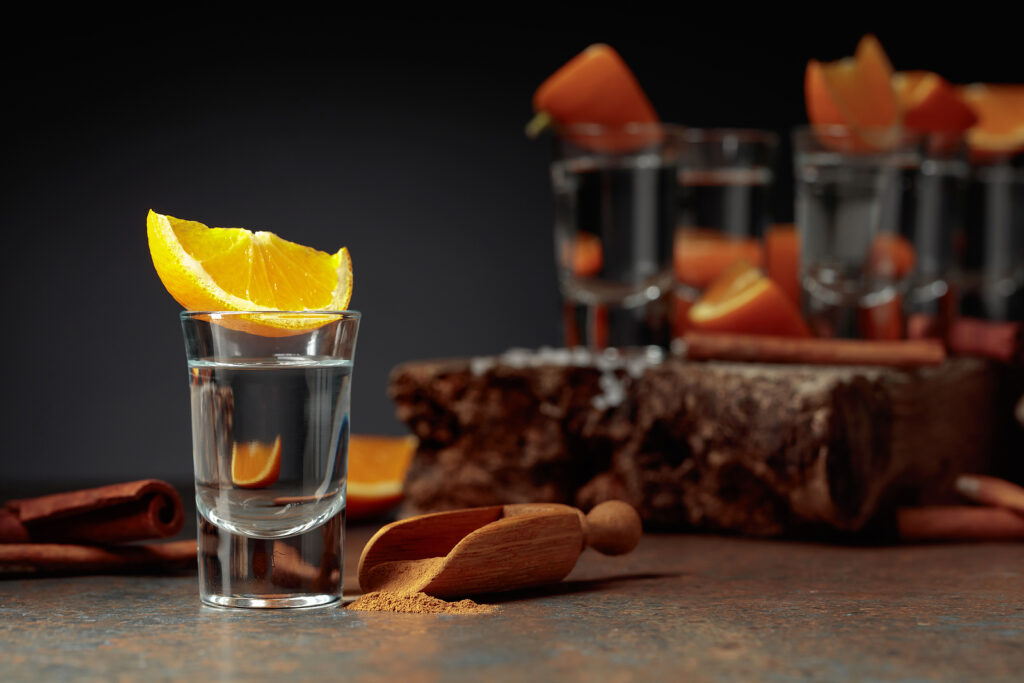 The ingredients of this little potion are all packed with nutrients that can help kick a cold, decrease inflammation in the body, and keep your immune system in fighting form. These herbs should be in every girl's pantry!
Ingredients:
Fresh ginger root
Fresh turmeric root
Juice of 1 medium size lemon or 1/4 cup of fresh lemon juice
1/2 tsp fresh ground black pepper
1/2 tsp Ceylon cinnamon
Instructions:
Peel and trim the ginger (about 2-inch pieces) and a 1-inch piece of turmeric. Cut each into thin slices or chunks. Put all the pieces into your blender or juicer.
Add the juice of a whole lemon into the blender, along with the black pepper and cinnamon. Black pepper helps activate the compound in turmeric known as piperine, which inhibits the metabolic breakdown of turmeric compounds in the gut and the liver. If you are allergic to black pepper omit out from the recipe as it is optional but very beneficial.
Blend all the ingredients for a minute or longer until liquid forms. There will still be chunks and fiber left if you blend.
If using a blender put a strainer over a bowl or large measuring cup. Carefully pour half of the liquid from the blender over the strainer. The fiber that is left in the strainer has a lot of liquid in it that we want to keep, so press it down with the back of a spoon to release more liquid, then discard it. Repeat with the other half of the liquid. (If using a juicer skip this step)
Once strained pour in a shot glass and drink up. If too strong start off by taking just 1 teaspoon until your tolerance increases.
Store any extra in the refrigerator in a covered glass jar for about a week. Shake before using.
Apple Cinnamon Cider Gut Tonic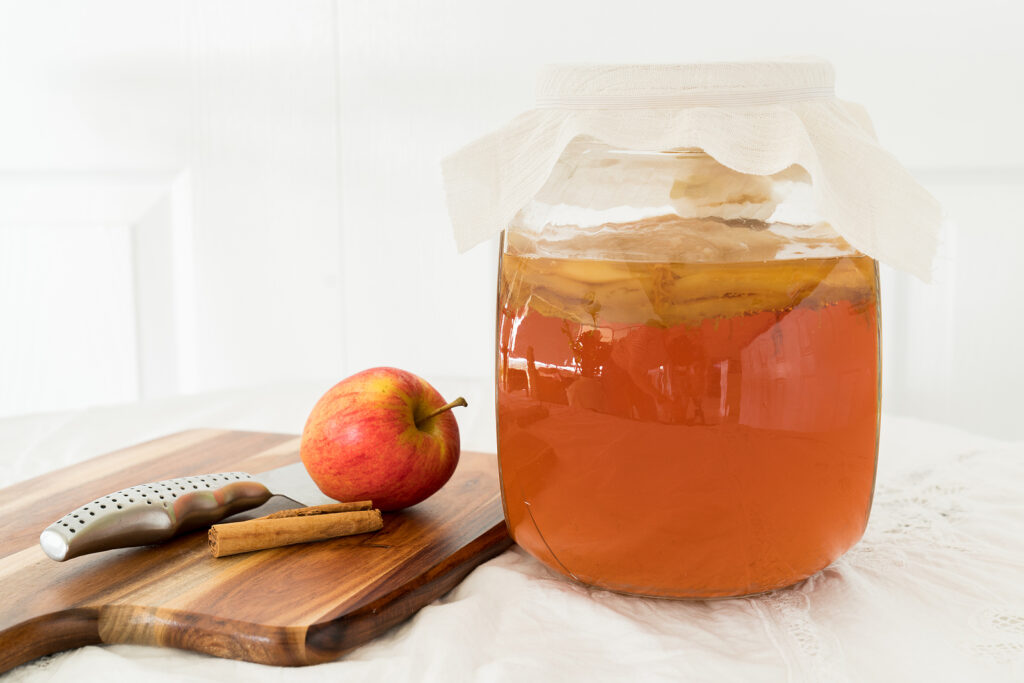 This 4-ingredient gut tonic tastes just like warm apple cider – but it's super healthy. Drink it to help with digestion, get rid of bloat, speed up weight loss, and boost your immunity.
Ingredients:
1 Tbsp raw apple cider vinegar
1 tsp raw honey
1/4 tsp ground cinnamon
Pinch of sea salt
1 cup filtered water
Instructions:
Bring half of the water to boil in a kettle or on the stovetop. (Don't boil all of your water, or you'll deactivate the good properties of the apple cider vinegar and honey).
Pour the other half of the water and all remaining ingredients into a mug and stir well, then add boiling water. It should be a perfect drinking temperature to enjoy immediately.
---
Disclaimer: The information on this website is not intended or implied to be a substitute for professional medical advice, diagnosis, or treatment. All content, including text, graphics, images, and information, contained in or available through this email is for general information purposes only.  Black Girls Bond makes no representation and assumes no responsibility for the accuracy of the information contained in or made available through this email, and such information is subject to change without notice. You are encouraged to confirm any information obtained from or through this email with other sources and review all information regarding any medical condition or treatment with your physician.