Traveling is not merely about reaching your destination; it's an expedition filled with invaluable experiences, personal growth, and unforgettable memories. Whether you're a seasoned traveler or embarking on a journey abroad for the first time, these top travel practices will elevate your adventures and transform your trips into extraordinary experiences. Immerse yourself in the spirit of exploration, connect with locals, and navigate the world with newfound confidence.
Optimize Your Luggage
Mastering the art of packing light is a game-changer for any traveler. By choosing a compact and versatile backpack or suitcase, you'll be compelled to pack only the essentials. Resist the temptation to overfill your bag, as lugging unnecessary items will weigh you down and hamper your journey. Consider using packing cubes to maintain an organized and efficient travel experience. Out of all the travel practices, having a well-optimized luggage setup, you'll enjoy enhanced mobility and carefree exploration.
Be Prepared for the Unexpected
Financial readiness is paramount for any globetrotter as well as an important practice to follow when you travel. Ensure you carry extra bank cards and credit cards to cope with unforeseen circumstances, such as card duplication or theft. Opt for no-fee cards to avoid unnecessary charges on foreign transactions and ATM withdrawals. Having a financial safety net in place guarantees you can tackle unexpected challenges without derailing your travel plans.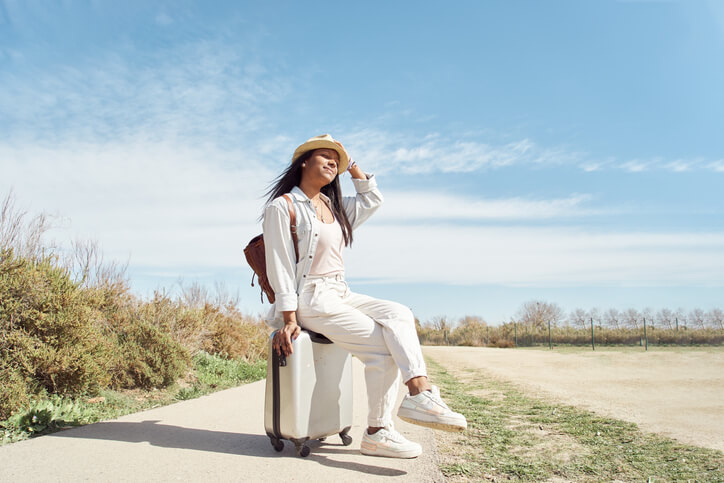 Smart Booking Strategies
Flights often constitute a substantial portion of your travel budget. To unearth more affordable options, explore intelligent booking strategies, such as opting for alternative airports or considering nearby destinations. Keep yourself informed about discounts and sales by signing up for flight deal websites and airline newsletters. This way, you'll score excellent flight deals and save funds for other thrilling travel experiences.
Solo Adventure Awaits
Unleash the spirit of solo exploration and uncover a world of personal growth and self-discovery. Traveling alone empowers you to set your own pace, pursue your passions, and immerse yourself in the local culture. Embrace the freedom of solo travel to challenge yourself, build confidence, and form meaningful connections with fellow travelers and locals alike.
Unlocking Local Insights
Often overlooked, tourism information centers are hidden gems bursting with local knowledge. These centers keep you updated on free activities, special events, and discounts on attractions in the area. Tap into this invaluable resource to enhance your travel experience and maximize your time in a new destination.
Explore on Foot
Walking tours offer a captivating way to unearth a city's hidden gems and gain insights into its history and culture. Many cities offer free walking tours guided by knowledgeable locals, sharing intriguing stories and anecdotes. Embrace the opportunity to explore on foot, interact with locals, and immerse yourself in the heart of the city.
Balancing Exploration and Navigation
Maps are indispensable tools for navigation, but don't shy away from intentionally getting lost. Venturing off the beaten path may lead to delightful discoveries and authentic cultural encounters. Striking a balance between planned exploration and spontaneous wandering allows you to savor the journey and make the most of every moment.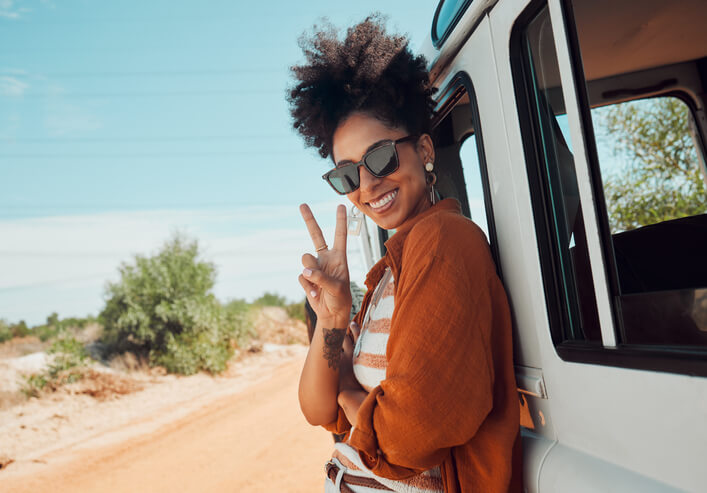 Connect with Locals
Language can be a powerful bridge to connect with locals and gain a deeper appreciation for their culture. Learn a few basic phrases in the local language to express gratitude, exchange greetings, and navigate daily interactions. This is great to use in your travel practices as locals will appreciate the effort, fostering meaningful connections and cultural exchanges.
Preserve Memories
In the digital era, maintaining a travel journal may seem antiquated, but its timeless value endures. Recording your experiences through writing, sketches, or photographs preserves cherished memories and emotions from your journey. A travel journal becomes a cherished keepsake and a source of inspiration for future escapades.
Ensure Safety and Well-being
Safety is paramount during your travels. Carrying a basic first-aid kit equipped with band-aids, antibacterial cream, and other essentials ensures you're prepared for minor mishaps and injuries. Prioritize your well-being to enjoy a smooth and enjoyable journey. Check out these travel safety tips better ensure safe travels.
Navigating New Connections
Be open to forming new connections, but also exercise caution and trust your instincts. Traveling opens doors to friendships and interactions, but it's essential to be vigilant of potential scams or uncomfortable situations. Building genuine connections with diverse people enriches your travel experience and fosters a deeper understanding of local cultures.
The Ultimate Safety Net
An important travel practice to follow is to have travel insurance. This is an invaluable safety net in unforeseen emergencies. Comprehensive travel insurance covers medical emergencies, trip cancellations, and lost belongings, offering peace of mind during your travels. Invest in this safety net to safeguard yourself and your travel investment.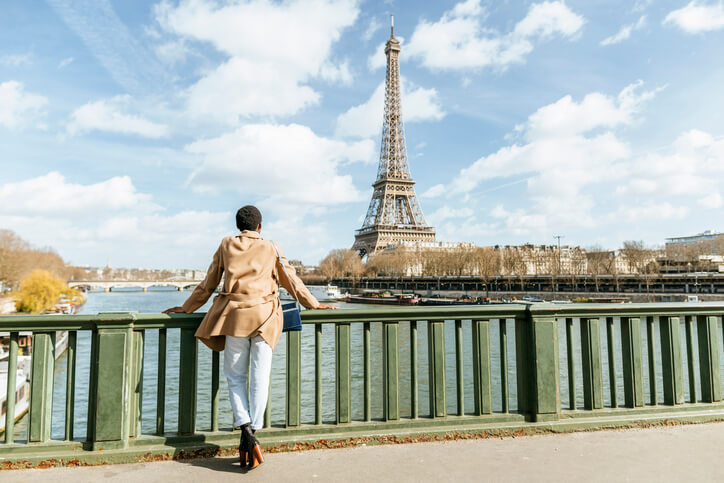 Enjoy the Journey
Remember that travel isn't solely about reaching your destination; it's about embracing the journey itself. Adopting a patient and resilient attitude toward unexpected delays or changes in plans enhances your travel experiences and creates lasting memories.
Show Respect
Respect for local customs and traditions is pivotal to being a mindful traveler. Embrace diversity and cultural differences with an open mind and a willingness to learn. Awareness of cultural sensitivities fosters positive interactions and leaves a positive impact on the places you visit.
Be Spontaneous
While having he best travel practices and planning is essential, leave room for spontaneity and flexibility in your travels. Embrace unforeseen opportunities and allow yourself to be enchanted by the beauty of serendipity. The most unforgettable experiences often occur when least expected.
Immerse yourself in the joy of exploration, connect deeply with people and cultures, and let your travels be a source of inspiration and personal growth. Bon voyage!