Traveling can be an exciting and rewarding experience. But travel safety should always be a top priority. Whether you're heading out on an international adventure or just taking a weekend getaway, being prepared can help ensure that your trip is fun and secure. Here are a few important tips that can greatly increase travel safety while making sure your next vacation will remain enjoyable from start to finish.
Research Local Laws and Customs
One of the most important steps to take before embarking on any journey is researching local laws and customs. Knowing what kinds of behaviors are considered acceptable in the country you're visiting will not only save you from potential embarrassment or legal trouble; it may also give you insight into religious sites or holidays which could affect closures or crowds in certain areas.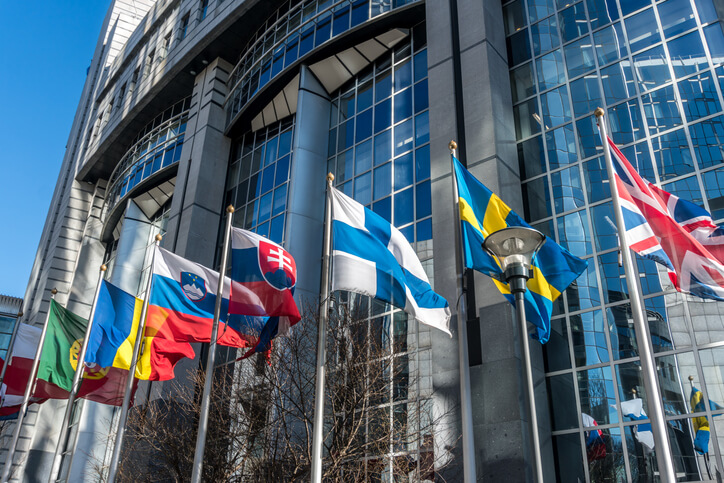 Understanding basic laws can keep you safe by allowing you to better plan around potential risks associated with different activities such as driving abroad.
Purchase Travel Insurance
Another step to better travel safety and secure your journey is purchasing travel insurance. Not only does this provide financial protection against unexpected events like medical emergencies or cancellations; but having coverage often gives access to additional resources such as translation services if needed while abroad.
Different policies may include protection for items such as passports or other important documents. When choosing a policy, make sure to research what services are included so that you can make an informed decision about the best coverage for your trip.
Have Multiple Copies of Important Documents
In addition to travel insurance, it's also a good idea to have multiple copies of any important documents you may need while abroad. This includes items like passport copies and visas, but might also include medical records and prescriptions if applicable.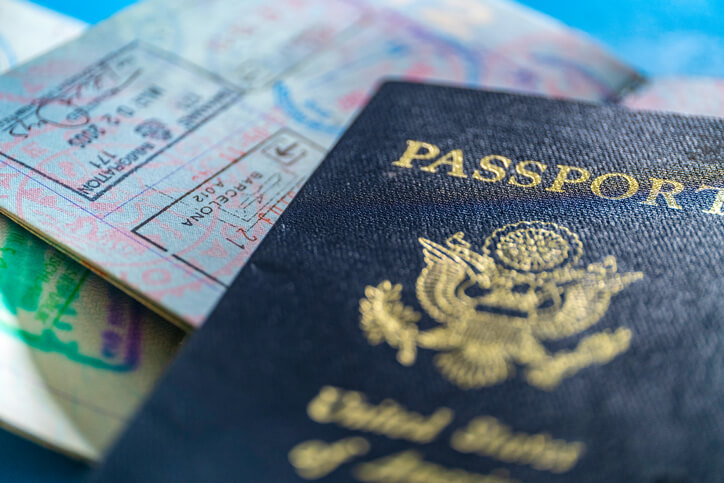 Having digital backups on secure cloud storage devices can be an advantage; not only will they save space in your luggage, but they can easily be accessed from anywhere with an internet connection in case of emergency. Carry photocopies or digital versions of identification documents: passport/ID/driver's license etc., credit/debit cards, medical records, important contacts, and numbers, etc.
Carry a first aid kit with you on your travels
Having a first aid kit is an essential part of any traveler's journey. Not only can it help provide basic medical care in the event of minor injuries, but having one on hand can also give you peace of mind knowing that you have the necessary items to treat common ailments or accidents while abroad.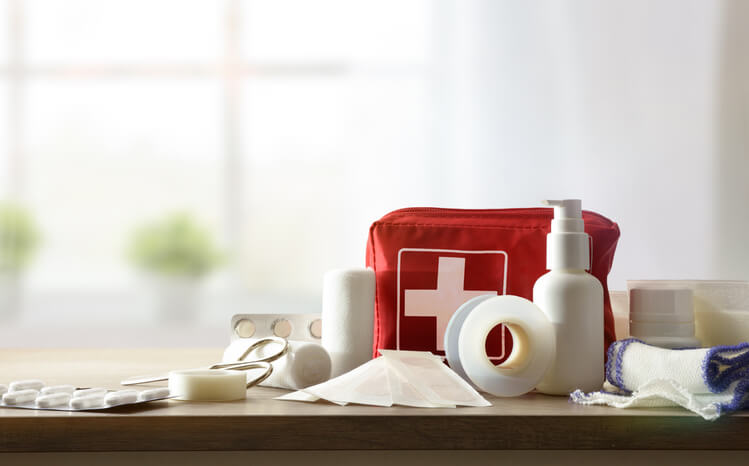 A comprehensive first aid kit should include items such as bandages, antiseptic wipes, pain relievers, and antihistamines, along with other medicines specific to your needs or destination. Additionally, if traveling with children make sure to pack age-appropriate medications and supplies. Taking these steps before embarking on a trip will ensure that you are prepared for any eventuality during your travels.
Stay aware of current events in the area you're visiting
To increase travel safety, It's important to research your destination before embarking on a trip, looking into local customs, culture, climate, and political situation so that you can be prepared for any potential risks or hazards while abroad.
It's wise to stay up-to-date with news reports both in the country itself as well as globally; this will help ensure that you have an understanding of any potential dangers or changes in the region which could affect your journey. Knowing what is happening in advance can also help when planning activities or routes so you know when to plan around closures or more crowded areas.
Stay connected with international calling cards or data plans
When traveling abroad, it is essential to stay connected with family and friends back home. Investing in international calling cards or data plans can be a great way to do this easily and securely on the go. Not only will you have peace of mind knowing that you can keep in touch with those who care about you, but they also provide an extra layer of protection if something were to happen while abroad.
Having access to an internet connection may help when researching current events or looking up information regarding points of interest during your journey. With such easy access to communication, staying connected while traveling has never been easier!
Use ATMs inside banks when possible
When traveling abroad, it is important to take precautions when accessing cash from ATMs. Using ATMs inside banks whenever possible is a great way to ensure your safety and security while on the go. Not only are these machines typically more secure than those found in other locations, but they also offer additional protection for travelers as well.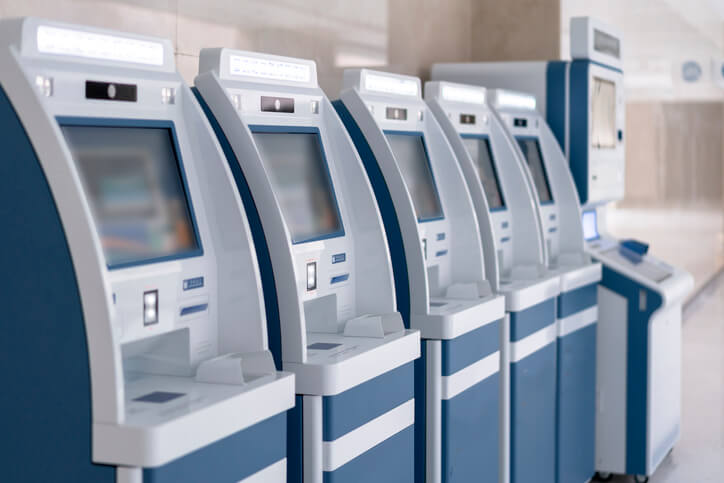 Banks often have extra security measures such as cameras or guards which can help deter criminals from targeting customers at their ATM machines. Additionally, some banks may even offer services such as language assistance with transactions or provide access to currency exchange if needed. By taking advantage of these resources, you can rest assured knowing that you are doing all you can to protect yourself while traveling abroad.
Be vigilant about personal safety and security at all times
This means taking the necessary precautions such as avoiding walking alone in unfamiliar or isolated areas, not flashing expensive items or large amounts of cash and being aware of your surroundings wherever you go. It is also wise to carry a copy of your passport with you when out exploring in case it gets lost or stolen; this will make replacing it much easier if needed.
Additionally, travelers should take measures such as locking hotel rooms when leaving them and keeping valuables safe in secure locations while out sightseeing. You can better the travel safety and security of any journey and be in the best possible position to enjoy a safe and memorable trip.
Stay Connected With Family And Friends Back Home
Finally, it's important to stay connected with family and friends back home throughout your travels. Keeping in touch gives them the opportunity to check up on you and may even provide an extra layer of protection in case of an emergency.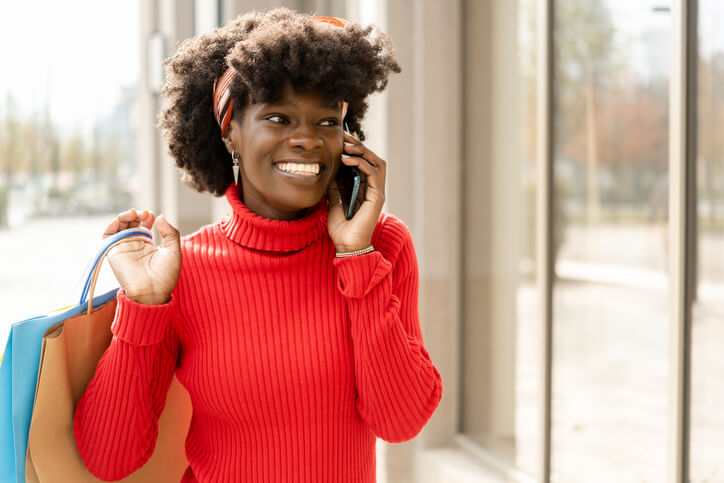 Making sure they know where you are and when you plan to be back can help give everyone involved peace of mind during your trip. Additionally, if something does happen while abroad, having a familiar contact who is aware of the situation can be invaluable. Invest in international calling cards or data plans for keeping in touch easily on the go.
---
By taking precautionary steps before traveling, you can greatly increase the safety and security of any journey and place yourself in the best possible position to enjoy a safe and memorable trip.