In today's interconnected world, our friendships play a vital role in shaping our lives. They provide us with support, laughter, and companionship, guiding us through both joyous moments and challenging times. Have you ever noticed how certain friends excel in specific areas, making them the perfect companion for particular activities or the go-to person when you need emotional support? Well, it turns out that the unique strengths that each friend brings to the table may align with their zodiac sign. Our zodiac signs can offer intriguing insights into the qualities that make each friend a valuable companion. So, let's embark on a journey to uncover the friendship strengths associated with each zodiac sign, diving deep into their traits and discovering the hidden gems that make our friendships thrive.
Zodiac Sign Traits & Personalities
To truly understand the friendship strengths associated with each zodiac sign, we must first explore the traits that define them. Our zodiac sun signs reflect our personalities and worldviews, shaped by elements, modalities, and ruling planets. These components come together to create a unique tapestry of qualities that make us who we are. Stephanie Gailing, a renowned astrologer and author, emphasizes that exploring these traits is key to unraveling the depths of our friendships. By understanding the building blocks of our zodiac signs, we can gain valuable insights into how they shape our relationships.
Friendship Strengths & Each Sign's Unique Contribution
Now that we have a deeper understanding of the zodiac sign traits, let's unveil the friendship strengths associated with each sign. Drawing on the insights shared by esteemed astrologers Celeste Brooks, Maria Sofia Marmanides, and Stephanie Gailing, we can explore the distinct qualities that each zodiac sign brings to their friendships, making them exceptional companions in their own unique way.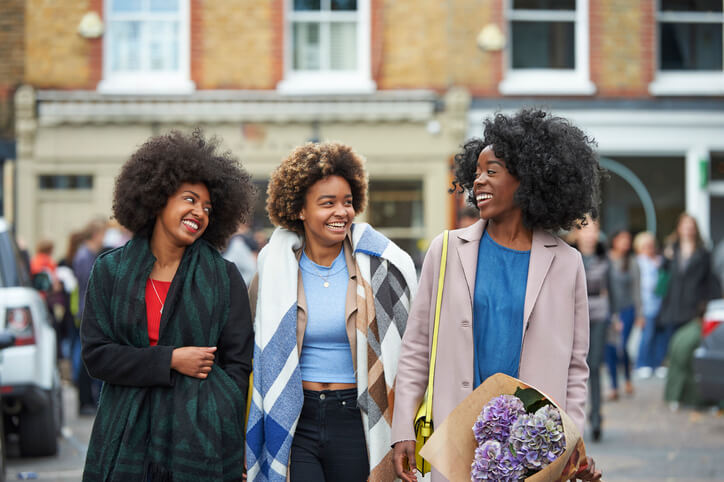 Aries: Candid Communicators
Ruled by Mars, the planet of action and assertiveness, Aries individuals exude an energetic and fiery nature. Their friendship strength lies in their directness and candid communication style. Aries friends are known for their ability to express themselves clearly and honestly, never obscuring their intentions. According to Marmanides, Aries friends have a knack for telling it like it is, often lightening the impact with a touch of humor. They are the ones who will make you see the funny side of any situation while delivering their point of view.
Taurus: Dependable and Reliable
As an earth sign deeply connected to the physical world, Taurus individuals have a strong grounding presence. Their friendship strength lies in their dependability and reliability. Gailing emphasizes that Taurus friends are steadfast and trustworthy, making them the go-to companions when you need practical advice or a reliable support system. They are the friends who will be there for you, through thick and thin, offering a helping hand and a listening ear.
Gemini: Curious Conversationalists
Gemini, ruled by Mercury, the planet of communication and intellect, possesses a quick wit and a gift for engaging conversation. Their friendship strength lies in their natural curiosity and genuine interest in others. Geminis have a deep desire to learn about the people around them, asking thought-provoking questions and showing sincere curiosity. According to Gailing, their ability to engage and genuinely listen to others is what sets them apart as exceptional friends.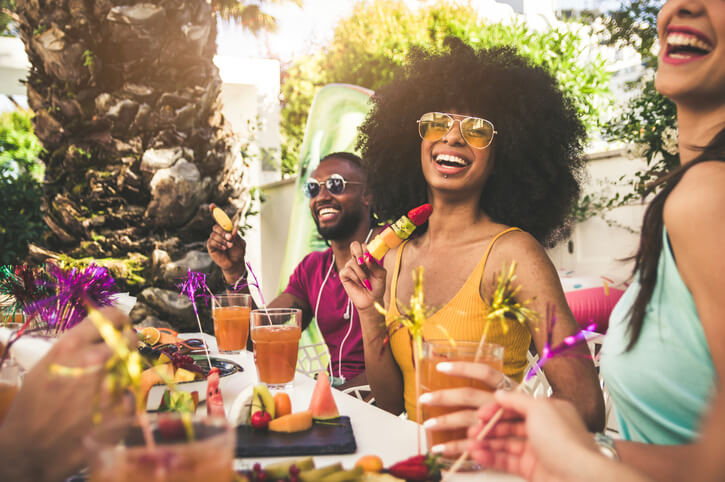 Cancer: Nurturing Souls
As a water sign, Cancer individuals have a deep emotional connection and a profound understanding of their own feelings. This empathy and nurturing nature extend to their friendships, making them exceptional caretakers. According to Brooks, nothing brings Cancer friends more satisfaction than taking care of their loved ones. Whether it's offering a heartfelt conversation or creating a safe space for emotional support, Cancer friends go above and beyond to make others feel loved and cherished.
Leo: The Life of the Party
Ruled by the radiant Sun, Leo individuals possess a natural ability to shine and captivate those around them. Their friendship strength lies in their talent for facilitating a good time. Leo friends have a vibrant and dynamic presence, effortlessly gathering attention and infusing joy into any gathering. Their unwavering loyalty adds an extra sparkle to the bonds they create, making them cherished companions in both the brightest and darkest moments.
Virgo: Clear Thinkers and Listeners
Known for their meticulous nature and analytical mindset, Virgos possess a keen sense of organization and practicality. Their friendship strength lies in their clarity of thought and their exceptional listening skills. Virgo friends excel at providing perspective and acting as reliable sounding boards for their friends. According to Gailing, their ability to cut through the noise and offer practical advice is highly valued in friendships, making them trustworthy confidants and compassionate listeners.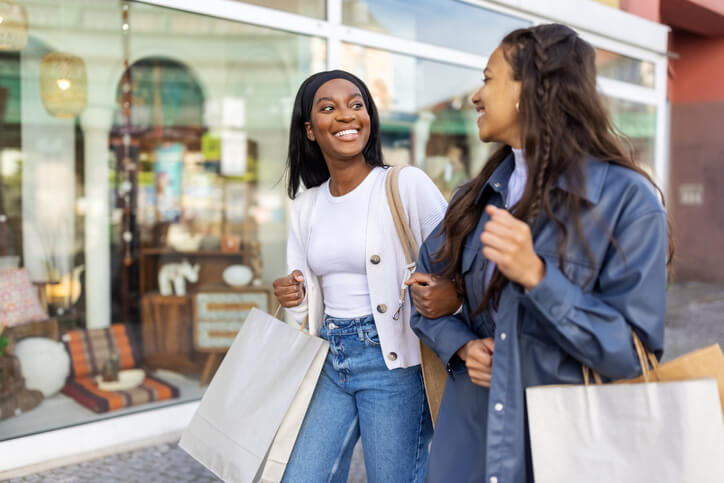 Libra: Harmonious Diplomats
Striving for balance and harmony, Libra individuals have a strong sense of justice and a desire for fairness. Their friendship strength lies in their natural ability to navigate conflicts and mediate disagreements. Libras, often called the diplomats of the zodiac, excel at finding common ground and fostering harmonious relationships. Marmanides notes that their open-mindedness and willingness to see all sides of a situation make them exceptional friends, promoting understanding and compromise in their relationships.
Scorpio: Unwavering Loyalty
Scorpios, ruled by Pluto, the planet of transformation and intensity, have a reputation for their depth and passion. While they may guard their emotions closely, their friendship strength lies in their unwavering loyalty. Once Scorpio individuals form a deep connection, their loyalty knows no bounds. According to Gailing, Brooks, and Marmanides, Scorpio friends are ride-or-die companions, willing to go to great lengths to protect and support those they care about.
Sagittarius: Adventurous Spirits
Sagittarius individuals are known as the zodiac's wanderers, guided by Jupiter, the planet of expansion and optimism. Their friendship strength lies in their adventurous spirit and their ability to inspire others. Sagittarius friends are always up for an exhilarating experience, be it a spontaneous trip or an exciting challenge. Their enthusiasm and zest for life are contagious, igniting a spark of joy and encouraging their friends to step outside their comfort zones and embrace new adventures.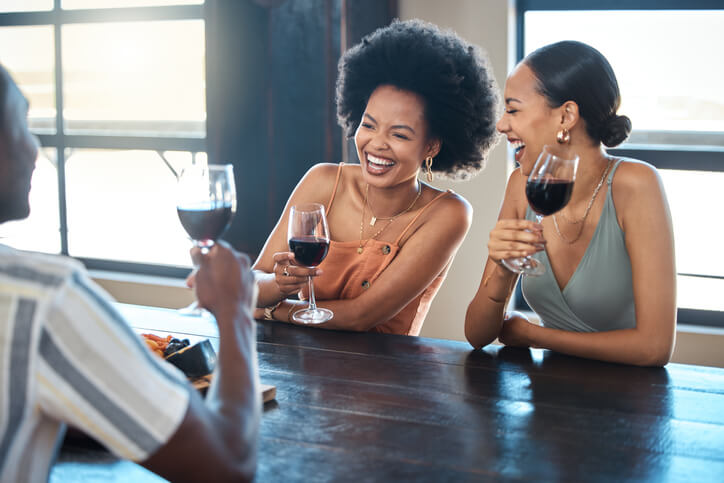 Capricorn: Supportive Encouragers
Capricorn individuals are renowned for their determination and ambition in pursuing their goals. However, their friendship strength lies in their supportive nature. Marmanides highlights their ability to encourage and inspire others, driven by their wise-beyond-their-years maturity. Capricorns offer helpful advice and insightful perspectives, often being the voice of reason and offering a different lens through which their friends can view their own lives. Their actions speak louder than words, demonstrating their unwavering support and commitment to their friends.
Aquarius: Inspiring Innovators
Aquarius individuals possess a unique blend of independence and a genuine concern for collective issues. Ruled by Uranus, the planet of innovation and humanitarianism, their friendship strength lies in their ability to inspire others. Aquarius friends have a knack for expanding horizons and connecting their friends with wider perspectives and causes that resonate deeply. According to Gailing, they encourage their friends to explore new interests, embrace their passions, and make a positive impact in the world.
Pisces: Empathetic Listeners
Governed by Neptune, the planet of dreams and compassion, Pisces individuals possess an innate sensitivity and an ability to connect deeply with others. Their friendship strength lies in their profound empathy and their role as attentive listeners. Pisces friends genuinely care about the well-being of others and are always ready to lend a helping hand. Their compassionate nature creates a safe and comforting space where friends can openly share their joys, sorrows, and everything in between.
The Tapestry of Friendships
Each zodiac sign possesses a unique set of strengths that contribute to the beauty and diversity of friendships. From Aries' directness to Pisces' empathy, these qualities create a tapestry of connections that enrich our lives. By embracing and appreciating the strengths of our friends, we can cultivate deeper and more meaningful relationships that stand the test of time.
---
Friendship is a cherished aspect of our lives, and understanding the friendship strengths associated with each zodiac sign provides valuable insights into the dynamics of our relationships. From the candid communication of Aries to the empathetic listening of Pisces, every sign brings something extraordinary to the table. By celebrating and valuing these strengths, we can foster stronger bonds, create lasting memories, and embark on transformative journeys together. So, let the wisdom of the zodiac guide you as you embrace the power of friendship and the magic of connection.