Goal setting is a powerful tool that helps us achieve our dreams and aspirations. Whether it's personal growth, career advancement, or lifestyle changes, setting goals gives us direction and purpose. While there are universal best practices for goal setting, such as making goals SMART (specific, measurable, attainable, relevant, and time-bound), the approach can vary from person to person. This is where astrology comes into play. Your zodiac sign can provide insights into your unique personality traits and preferences, shedding light on how you naturally approach goal setting and which strategies might work best for you.
Your sun sign, which is the zodiac sign you typically read horoscopes for, reflects how you express yourself and can influence your goal-setting style. It represents your personal growth and development journey. Considering the signs occupying your 10th house of career and 6th house of routines, as they can offer further clues about your goal-setting tendencies.
Let's delve into each zodiac sign's approach to goals and discover how you can leverage this knowledge to set and achieve goals that align with your unique astrological disposition.
The Aries Approach (March 21 – April 19)
Aries, as the first sign of the zodiac, you embody the spirit of a natural-born trailblazer. Instinctively, you tend to embark on paths less traveled, driven by your intuitive nature. While this impulsive pursuit of goals can often lead to success, it's important to occasionally pause, reflect, and consider alternative paths. Taking a moment to evaluate different approaches can help you achieve your goals while considering the well-being of others. Remember to prioritize your focus on one goal at a time, as multitasking may hinder your progress.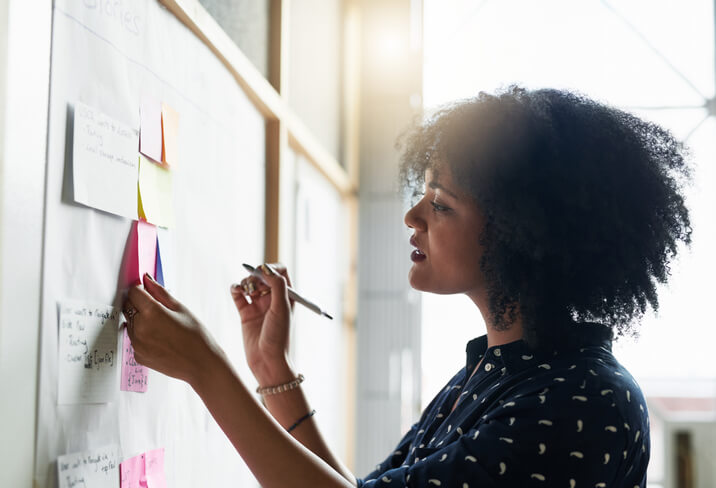 The Taurus Technique (April 20 – May 20)
Taurus, you possess a strong need for stability and dislike ambiguous or long-term goals. To maximize your chances of success, it's crucial to visualize the destination and embrace the concept of change. Recognize that any goal worth pursuing requires a departure from your current state. Embrace your inherent resourcefulness and grounded nature, and leverage your existing skills and talents to pursue goals that align with your comfort zone.
The Gemini Guide (May 21 – June 20)
Gemini, your creative and multitasking nature means you are never short of ideas or inspirations for goals. However, this abundance of goals can sometimes hinder your follow-through. To overcome this challenge, evaluate each goal and discern between fleeting interests and long-term desires. Prioritize a few meaningful goals that truly resonate with your long-term aspirations, and let go of the rest. By focusing on a select number of goals, you can enhance your staying power and achieve greater success. Additionally, allocating specific time slots for creative daydreaming will prevent it from encroaching upon your goal-oriented activities.
The Cancer Compass (June 21 – July 22)
Cancer, as a feeling-oriented sign, you gravitate towards goals that provide comfort and reinforce your emotional well-being. Trust your emotions to guide you towards goals that align with your deepest desires. However, be cautious of becoming too emotionally attached to your goals, as it may lead to self-doubt and a sense of unworthiness. Surround yourself with a supportive network of individuals who believe in your abilities and can provide encouragement along your journey.
The Leo Strategy (July 23 – August 22)
Leo, you thrive when pursuing goals that bring you recognition and applause. Being acknowledged for your accomplishments serves as a powerful motivator for you. However, it is important to avoid solely seeking external validation. Instead, focus on achieving your personal best and become your own cheerleader. When you shine through your work with authenticity and dedication, others will naturally take notice and appreciate your unique talents.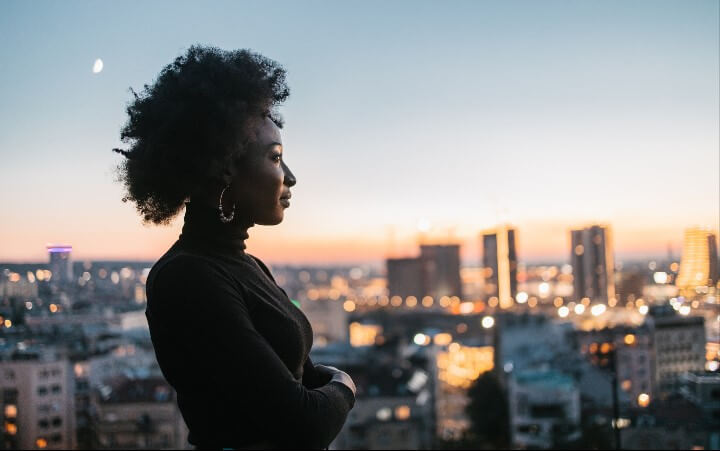 The Virgo Vision (August 23 – September 22)
Virgo, meticulous planning and step-by-step processes are your strengths when it comes to goal setting. Breaking down goals into manageable tasks allows you to achieve significant growth through small, incremental steps. While attention to detail is vital, remember to periodically zoom out and assess the bigger picture. This perspective will ensure that your efforts align with your ultimate objectives and prevent you from becoming overly focused on minor setbacks.
The Libra Approach (September 23 – October 22)
Libra, your ability to navigate relationships and maintain harmony can sometimes lead to setting goals influenced by others' suggestions or expectations. Take the time to explore your own desires and aspirations independently, free from external influences. It is important to establish boundaries and understand that some conflict may arise on your journey. Embrace these challenges as opportunities for growth and self-discovery.
The Scorpio Method (October 23 – November 21)
Scorpio, your preference for privacy and self-reliance shapes your approach to goal setting. While independence is admirable, don't hesitate to seek support from others when facing obstacles. Trusting your loved ones and allowing them to contribute to your journey will only strengthen your chances of success. Remember, sharing your goals and struggles does not diminish your power but empowers you with the assistance and guidance you need.
The Sagittarius Style (November 22 – December 21)
Sagittarius, your life mantra is "go big or go home." Your natural inclination is to set ambitious, larger-than-life goals. While this enthusiasm is inspiring, it's important to consider the planning and logistics required to achieve such goals. Embrace the journey and be open to adjusting your path when necessary. View detours as opportunities for growth, exposing you to diverse perspectives and enriching your overall experience.
The Capricorn Conquest (December 22 – January 19)
Capricorn, you are the embodiment of goal orientation. Ruled by Saturn, the planet of long-term time, you possess the unwavering determination to achieve ambitious objectives. However, it is crucial to remember that cutting corners to reach your goals may undermine the ultimate fulfillment you derive from achieving them. Adhere to your principles and operate with integrity throughout your journey, ensuring that every step you take is purposeful and aligned with your long-term vision.
The Aquarius Adventure (January 20 – February 18)
Aquarius, your goal setting thrives when it challenges the status quo. As a change agent and advocate for the collective good, you naturally gravitate towards goals that contribute to societal progress. However, it's important to acknowledge that you are not solely responsible for societal change. Embrace the diversity of perspectives and recognize that multiple solutions exist for every problem. Embracing change as a constant and working collaboratively with others will amplify your impact.
The Pisces Path (February 19 – March 20)
Pisces, your ruler Neptune bestows upon you a rich inner world filled with dreams and visions. While your goals may seem abstract or intangible, you can ground them in reality by creating a vision board. Connect with your personal aspirations and establish a sense of individuality. Even if your goals revolve around unity and collective action, maintain your uniqueness and ensure that your journey aligns with your own desires.
---
Understanding the tendencies of your zodiac sign in goal setting can provide valuable insights and enhance your chances of success. By leveraging your unique strengths and addressing potential challenges, you can embark on a transformative journey towards self-actualization. Remember, astrology serves as a guide, but it is ultimately up to you to take action and turn your goals into reality.