When it comes to refreshing beverages, a glass of water with a twist of lemon has long been a favorite choice. The tangy citrus flavor not only adds a burst of taste but is also believed to have numerous health benefits. While lemon water has gained popularity in recent years, research suggests that its benefits may not be as life-changing as previously believed when consumed with plain water. However, pairing lemon juice with green tea can significantly enhance its antioxidant properties, making it five to ten times more effective!
The Delightfully Healthy Duo: Green Tea with Lemon
Citrus juices help preserve the high antioxidant levels of green tea during digestion. Catechins, a type of flavonol that acts as a natural antioxidant present in green tea, possess anti-inflammatory properties and have been associated with numerous health benefits, including the reduction of chronic low-grade inflammation, cancer prevention, and the prevention of neurodegenerative diseases, heart attacks, and strokes.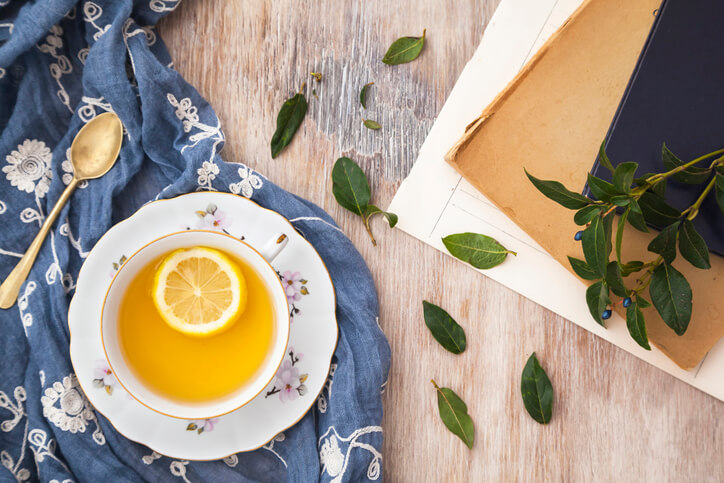 Combining green tea with citrus juices or vitamin C increases the body's absorption of catechins. This enhanced absorption potential may unlock additional health benefits. Catechins are relatively unstable in non-acidic environments, such as the intestines, resulting in less than 20% remaining after digestion. Ferruzzi emphasizes the need to improve bodily absorption to fully harness the benefits of green tea. This is where lemon and other citrus fruits come into play.
Citrus juice, specifically lemon, increased catechin levels by more than five times. Orange, lime, and grapefruit juices also exhibited stabilizing effects. Additionally, packaged drinks containing ascorbic acid, or vitamin C, demonstrated a sixfold to thirteenfold increase in the levels of the two most abundant catechins.
Maximize Benefits by Adding Lemon with Green Tea
The combination of green tea and lemon is not only delicious but also nutritionally potent. Green tea has long been celebrated for its rich antioxidant content, specifically catechins. These compounds play a crucial role in protecting the body against oxidative stress and inflammation. Lemon juice, on the other hand, is packed with vitamin C, another potent antioxidant known for its immune-boosting properties.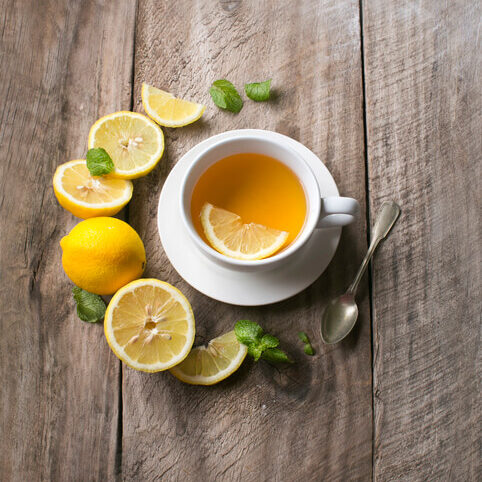 The benefits of this dynamic duo extend beyond their antioxidant powers. Green tea has been associated with a myriad of health benefits, including improved brain function, weight management, and a reduced risk of chronic diseases such as heart disease and type 2 diabetes. Lemon, on the other hand, aids digestion, supports hydration, and contributes to a healthy immune system.
Health Benefits of Drinking Green Tea with Lemon
Green tea with a squeeze of zesty lemon tantalizes the taste buds while bestowing an array of health benefits. This delightful fusion is not only easy to prepare but also brimming with essential nutrients and potent antioxidants. Here are 10 health benefits of this dynamic duo.
A Powerhouse of Antioxidants
Green tea and lemons both boast an impressive antioxidant profile, making them formidable defenders against oxidative stress and inflammation. Green tea contains a treasure trove of antioxidants, including epigallocatechin gallate (EGCG), quercetin, chlorogenic acid, and theogallin. Lemons, on the other hand, are rich in ascorbic acid, hesperidin, naringin, and ferulic acid. These antioxidants play a pivotal role in safeguarding our health and shielding us from chronic conditions such as heart disease, diabetes, cancer, and obesity.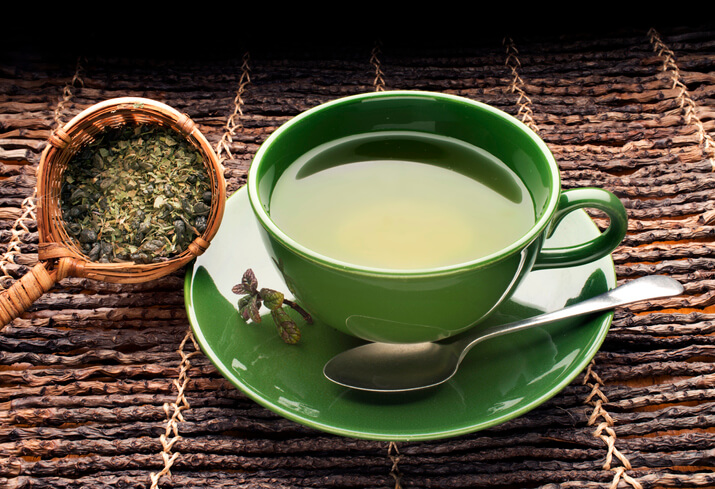 Weight Management Support
For those embarking on a weight loss journey, green tea with lemon can be a marvelous addition to your arsenal. Studies have revealed that green tea possesses properties that can aid in weight loss and facilitate fat burning. Research indicates that incorporating green tea with higher levels of EGCG into your routine for at least 12 weeks can lead to reductions in body weight and fat mass. Moreover, the combination of green tea and lemon may offer synergistic effects, further enhancing their potential weight management benefits.
Blood Sugar Regulation
Fascinatingly, green tea has shown promise in enhancing blood sugar control and mitigating the risk of type 2 diabetes. Scientific investigations have linked regular tea consumption to a decreased risk of developing diabetes and related complications. Green tea may reduce inflammation, improve insulin sensitivity, and bolster the body's utilization of this vital hormone. Preliminary studies also suggest that lemon's contribution to blood sugar regulation could complement the effects of green tea, although more research is needed in this area.
Nurturing Heart Health
Both green tea and lemons have been associated with a plethora of advantages for cardiovascular well-being. Citrus flavonoids found in lemons exhibit remarkable anti-inflammatory properties, support healthy cholesterol levels, and improve blood vessel function. Consumption of lemons has been correlated with decreased blood pressure, particularly when combined with regular physical activity. Green tea enthusiasts enjoy a reduced risk of heart disease, heart attacks, and strokes, as suggested by comprehensive analyses. Additionally, recent research indicates that green tea consumption can help lower high blood pressure, a significant risk factor for heart disease.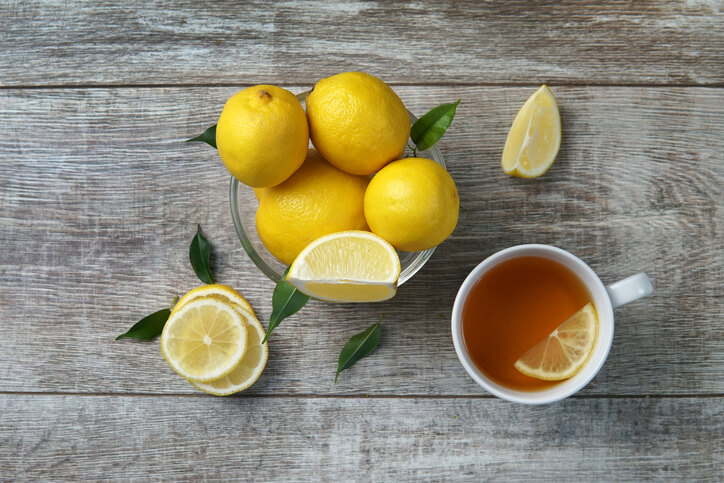 Cognitive Enhancement
While further research is warranted, emerging studies have illuminated the potential cognitive benefits of both green tea and lemon. Green tea has been associated with a lower risk of cognitive impairment and dementia. Certain compounds in green tea may enhance the metabolism of proteins involved in the development of Alzheimer's disease. The multifaceted compounds found in lemons have demonstrated anti-inflammatory properties and neuroprotective effects, making them intriguing candidates for further exploration in the realm of cognitive health.
Fortifying the Immune System
Lemons are renowned for their rich vitamin C content, a potent antioxidant known for its immune-boosting properties. Vitamin C reduces inflammation and fortifies immune cells, rendering them more efficient in combating infections. Green tea, complemented by its array of antioxidants, augments the immune-boosting effects of lemons. A robust immune system serves as a vital guardian of our overall health, helping prevent respiratory and systemic infections.
Energizing Vitality
Green tea contains natural caffeine, a mild stimulant that can provide a gentle energy boost without the jitters associated with higher caffeine doses. This natural source of energy enhances alertness, cognitive function, and physical performance. Research suggests that caffeine may even improve athletic performance and endurance. As green tea with lemon contains lower caffeine levels than coffee or energy drinks, it is an excellent choice for individuals seeking a milder yet revitalizing energy lift.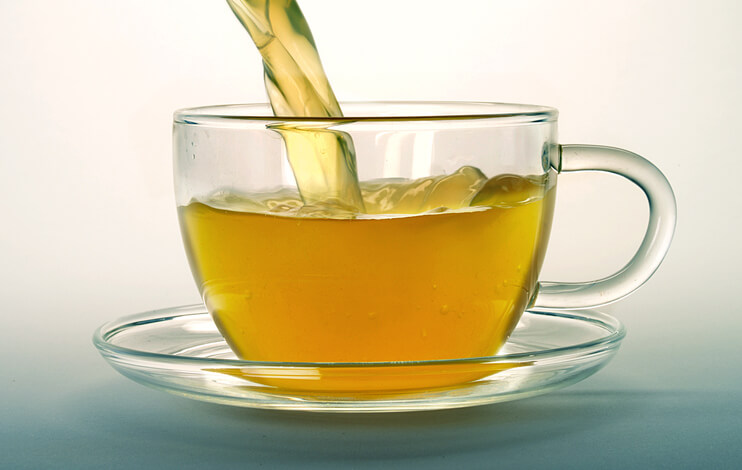 Kidney Stone Prevention
Green tea with lemon could play a pivotal role in reducing the risk of kidney stone formation. Scientific investigations have found a link between green tea consumption and a lower incidence of kidney stones, particularly among men. The citric acid present in lemons is known to increase urine volume and bind to calcium oxalate, a major component of kidney stones. By inhibiting crystal accumulation, lemon's citric acid content helps prevent the formation of kidney stones.
Potential Cancer Prevention
The combination of green tea and lemons brings forth an impressive array of cancer-fighting properties. Research has indicated that certain compounds found in lemons can inhibit the growth and spread of cancer cells, as evidenced by various in vitro studies. Citrus fruit consumption has also been associated with a reduced risk of several types of cancer, including lung, stomach, esophageal, and breast cancers. Green tea, with its potent antioxidants and anti-inflammatory attributes, has demonstrated promise in reducing the risk of bladder, breast, colorectal, and prostate cancers.
Sustained Hydration
Adequate hydration is a cornerstone of optimal health, and green tea with lemon can be a refreshing and hydrating choice. Proper hydration is essential for skin health, weight management, brain function, digestion, and kidney function. By incorporating green tea with lemon into your daily routine, you can savor a flavorful and invigorating beverage while reaping the benefits of staying adequately hydrated.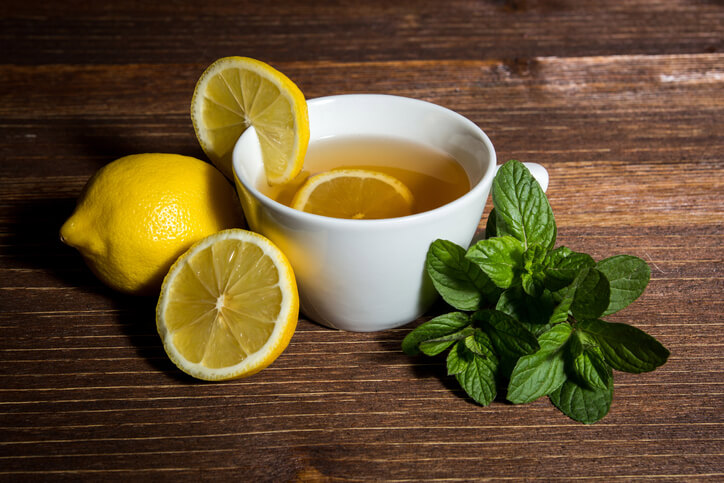 How to Make Green Tea with Lemon
Start by bringing approximately one cup of water to a boil, allowing it to cool for a couple of minutes.
Pour the water into a cup and add a green tea bag, allowing it to steep for one to three minutes.
Alternatively, opt for loose-leaf green tea and use a tea ball or infuser to brew approximately one tablespoon of tea.
Finally, squeeze the juice of half a lemon into your tea and relish the refreshing blend.
For those seeking added flavor dimensions, consider enhancing your brew with honey, cinnamon, ginger, or fresh mint.
Start Your Day In a Refreshing Way
Drinking green tea with lemon is an excellent way to start your day on a healthy note. The ritual of brewing a cup of green tea, accompanied by the vibrant aroma of lemon, can be a calming and invigorating experience. As you sip on this delightful concoction, you can take comfort in knowing that you are nourishing your body with a plethora of beneficial compounds.
Berries are another fantastic option for obtaining catechins. Blueberries, strawberries, raspberries, and blackberries are not only delicious but also bursting with these beneficial compounds. Adding a handful of berries to your breakfast cereal or enjoying them as a snack can help increase your overall antioxidant intake.
The marriage of green tea and lemon juice creates a powerful synergy that amplifies the antioxidant properties of both. By adding a squeeze of lemon to your cup of green tea, you can unlock a multitude of health benefits that go beyond what either ingredient can offer on its own.