Shopping for clothes can sometimes feel like navigating a maze, especially when you're on the hunt for high-quality clothing. With so many options available, it's easy to get overwhelmed and end up with clothes that don't stand the test of time. But fear not! We're here to guide you through the process of spotting quality clothes, so you can create a wardrobe that not only looks great but also lasts.
The Fabric Matters
When assessing the quality of clothing, the material it's made of is a crucial factor. Look for a high content of natural fibers, such as wool, cotton, cashmere, and silk. These fibers are not only more expensive but also tend to hold up better over time. However, keep in mind that a high content of natural fiber alone doesn't guarantee quality. You'll need to consider other factors like construction, softness, and secure thread work.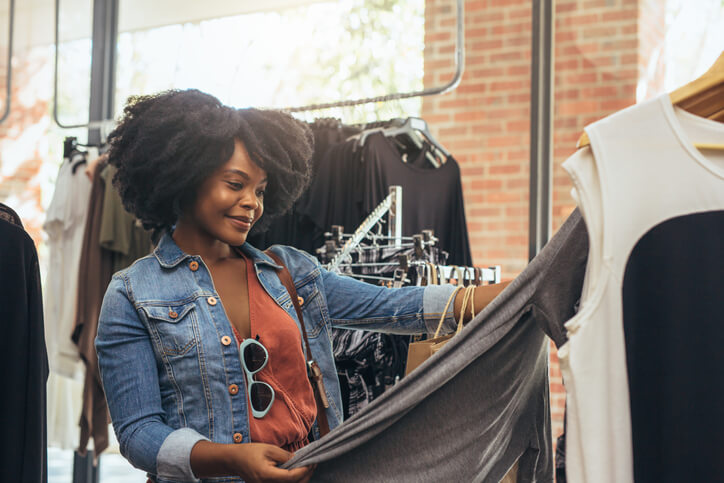 While natural fiber is preferred, blends of natural and synthetic fabrics can also be acceptable. In fact, blended fabrics often last longer and retain their shape better than those made solely of natural fibers. Just ensure that the majority of the material is natural.
Beware of Synthetics
Synthetic fabrics like polyester and acrylic are often associated with cheaper, low-quality clothing. These materials may be affordable, but they are usually an indicator that the manufacturer prioritized cost over quality. Be cautious of polyester fabrics, as they are exceptionally cheap and tend to be poorly manufactured. Similarly, sweaters that are more than 50% acrylic won't stand the test of time.
Pay Attention to Buttons and Zippers
The buttons and zippers on a garment can reveal a lot about its quality. Cheaply made clothing often features plastic buttons and accessories. Instead, look for metal zippers and buttons made of wood or metal. Regardless of the material, robust buttons and accessories are a positive sign.
Consider the Quantity of Material
The thickness of the clothing is another aspect to focus on when assessing quality. High-quality garments are typically made with generous amounts of material, resulting in a comfortable fit, excellent appearance, and longevity. To test the thickness, hold the garment up to the light to see how much light penetrates it. Pinch the fabric with your fingers to feel its weight and thickness. Compare it to a similar high-quality item you own—if it feels lighter, it's likely made with thinner material.
Look for garments that come with extra or spare buttons. Higher-end clothing often includes additional buttons that can be used as replacements. Inspect the garment and make sure buttons are present where they should be, such as on collars and sleeves.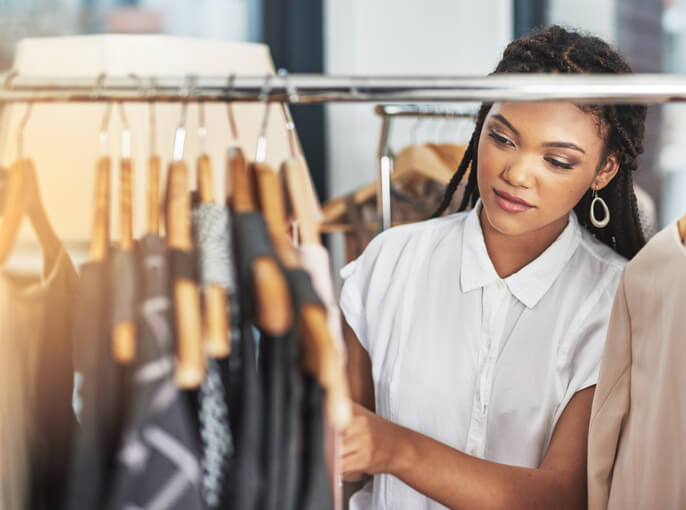 Check if the garment has fabric facing—a sewn-in extra layer of material along seams, commonly found around zippers and necklines. The presence of facing, especially if it matches the rest of the fabric, indicates a higher quality garment. Additionally, pay attention to whether the garment has lining. Lining, placed between the inner and outer fabric of jackets and similar pieces, adds durability and warmth. Pinch the fabric lightly and rub your fingers together to feel for lining. The thicker the lining, the better the quality.
Assess the Workmanship
The workmanship of a garment is a significant indicator of its quality. Look for well-executed stitching, as this is a strong sign of high quality. Good stitching is characterized by a high number of stitches per inch, extra topstitching, and securely sewn buttons and accessories. On the other hand, poor stitching indicates low quality and suggests the item was cheaply made. Check for fully finished hems—loose or unfinished hems are a sign of low quality.
Be on the lookout for imperfections. Numerous missed stitches, loose stitches, crooked lines, or seams where fabric patterns don't line up are all indications of poor workmanship. Such imperfections suggest that the item may not last long or maintain its appearance.
Discover Quality Brands
Familiarizing yourself with brands known for producing high-quality clothing can simplify the shopping process. When you recognize a reputable brand, you can trust that the item was crafted with care. Look for handcrafted garments or those produced by niche or small-scale producers. If you're unsure, check the manufacturer's tag and research the brand online.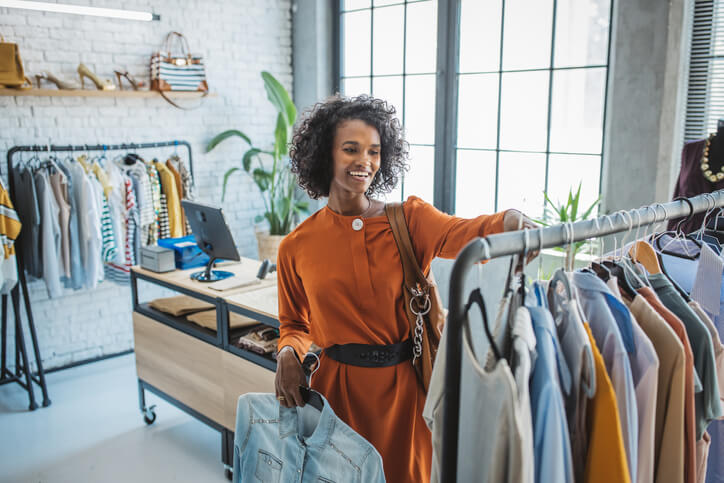 However, remember that the quality of certain brands can change over time. Just because a brand was known for its quality a decade ago doesn't guarantee the same standards today.
Shopping for high-quality clothing doesn't have to be a daunting task. By paying attention to the fabric, workmanship, and quantity of material, you can confidently spot quality clothes that will last. Remember to prioritize natural fibers, avoid synthetics, and examine buttons, zippers, and lining. Keep an eye out for meticulous stitching and beware of imperfections. Finally, familiarize yourself with reputable brands that consistently deliver on quality.