Angel Reese, the breakout LSU basketball player and recipient of the Best Breakthrough Athlete award at the ESPY Awards, is harnessing her newfound platform for a noble cause. The 6-foot-3 small forward has announced the establishment of the Angel C. Reese Foundation, dedicated to empowering women through sports, education, and financial literacy. With plans for girls' basketball camps, financial literacy programs, and scholarships, Reese aims to foster equity for girls and underrepresented groups. This article delves into Reese's impressive accomplishments, her dedication to giving back, and the impact of NIL (Name, Image, and Likeness) on athletes' philanthropic endeavors.
A Rising Star in Basketball and Philanthropy
Angel Reese has proven herself both on and off the court. As an LSU Tigers player, she led the team to a national championship in her first season and earned the title of first-team All-American. Her prowess on the court, combined with her charisma and social media following, has allowed her to build a significant personal brand. Through strategic NIL deals with renowned brands like PlayStation and Raising Cane's, Reese has leveraged her popularity to create a platform for positive change.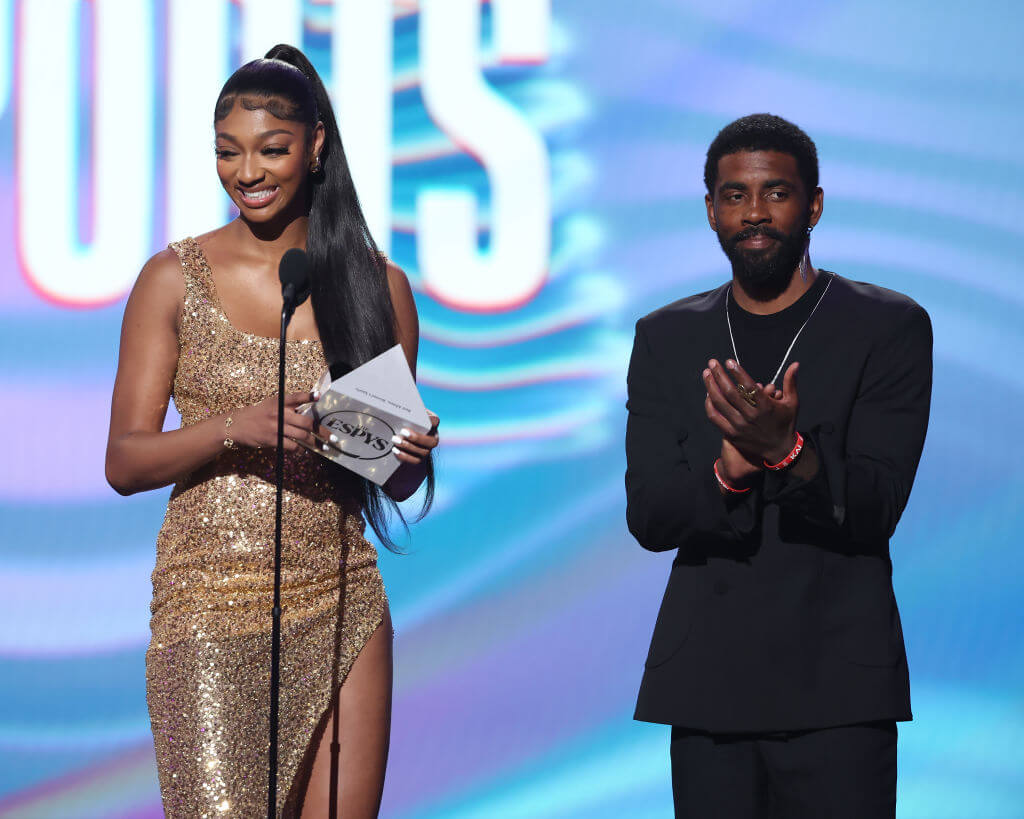 The Birth of the Angel C. Reese Foundation
Reese's Angel C. Reese Foundation aims to empower young women by addressing systemic challenges and providing them with the resources they need to excel in sports and succeed in life. The foundation will organize girls' basketball camps, offer financial literacy programs, and provide scholarships to deserving individuals. By fostering equity and inclusivity, Reese hopes to create a new generation of empowered women.
The Back-to-School Giveback Block Party
One of the foundation's inaugural events is the "Back-to-School Giveback Block Party" scheduled for August 19th at Reese's alma mater, Saint Frances Academy in Baltimore. The event aims to support children in need within the community by providing school supplies, backpacks, clothing, food, and other essential items. Through this act of generosity, Reese demonstrates her commitment to making a tangible impact on the lives of those who need it most.
Athletes Giving Back Through NIL
Reese joins a growing list of athletes who are using their NIL opportunities to give back to their communities. USC quarterback Caleb Williams has established the Caleb Cares Foundation, focusing on anti-bullying, youth empowerment, and mental health awareness. Michigan quarterback J.J. McCarthy founded the JJ For the Kids foundation, which partners with children's hospitals nationwide. By harnessing their personal brands and newfound financial opportunities, these athletes are making a positive difference in the world.
The Path Ahead
At just 21 years old, Reese has a bright future ahead of her. Her popularity and social media following surpass those of many WNBA players. While the option to pursue a professional basketball career looms, she must weigh the value of aligning with the LSU brand against potential financial gains in the WNBA. Nonetheless, Reese's dedication to using her platform for good remains unwavering.
Angel Reese's success on the basketball court is only matched by her commitment to making a positive impact through the Angel C. Reese Foundation. By empowering women through sports, education, and financial literacy, Reese is creating opportunities for the next generation to flourish. Her story exemplifies the power of athletes to effect change and inspire others. Through her philanthropy and dedication, Reese is a shining example of a true role model.