When it comes to fashion, rules are meant to be broken. Gone are the days of avoiding white after Labor Day or hesitating to mix different metals. However, there's one summer tradition that continues to capture our hearts: the allure of head-to-toe white outfits. There's something undeniably captivating about the simplicity and elegance of wearing all-white outfits, whether it's a casual button-down shirt paired with shorts or a meticulously curated ensemble. As the temperatures rise, this classic monochromatic look effortlessly exudes sophistication and charm.
If you're seeking fresh and inspiring ideas on how to rock all-white outfits this summer, you've come to the right place. In this article, we will delve into 12 fashion-forward ways to embrace the trend, ensuring you stand out in a crowd. Whether you prefer a minimalistic approach with a matching set or enjoy adding intricate details and accessories to elevate your ensemble, there's a captivating style waiting for everyone. From laid-back casual events to glamorous cocktail parties, we've got you covered with a plethora of outfit ideas that will leave a lasting impression. And for those of us who occasionally experience coffee spills (we've all been there), don't forget to keep a trusty Tide to Go pen in your bag for easy stain removal.
Summer Chic Three-Piece Suit
Immerse yourself in the epitome of sophistication with a lightweight three-piece suit tailored for the summer season. The beauty lies in its versatility, allowing you to layer up for lunch outings under the warm sun and layer down when you step into cool air-conditioned rooms. Effortlessly combining fashion and function, this ensemble ensures you remain stylish and comfortable in any setting.
The Jumpsuit
For those mornings when time is of the essence but you refuse to compromise on style, the jumpsuit becomes your savior. This fail-proof one-and-done outfit guarantees a polished look without the hassle. Opt for a cool and fresh white denim jumpsuit, and for added flair, cuff the bottoms. Complete the ensemble with playful heels and chunky jewelry to strike the perfect balance between boyish charm and feminine allure.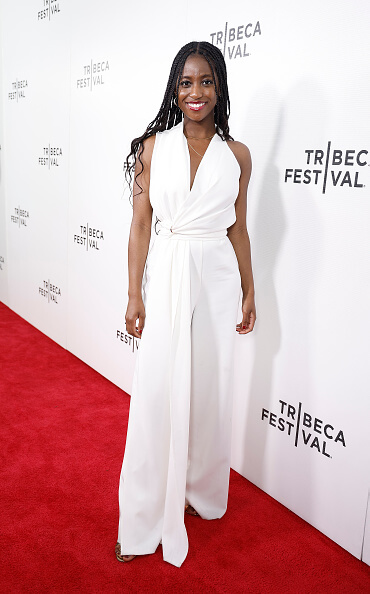 Coordinated Silky Separates
When it comes to easy and breezy fashion, nothing beats the simplicity of matching separates. With minimal effort, you can effortlessly create a jumpsuit-like appearance by tucking in the top or leave it untucked for a more laid-back vibe. The beauty lies in the versatility of these pieces, allowing you to mix and match with ease while exuding an air of effortless elegance.
A Midi and Vest Style
Step into the spotlight with confidence by embracing the voluminous beauty of a midi skirt. These elegant skirts take center stage and become even more captivating when paired with daring tops and eye-catching accessories. Elevate your ensemble by experimenting with unexpected combinations, adding a touch of playfulness to your sophisticated summer look.
Easy Layer Combinations
Some combinations stand the test of time, and the pairing of white jeans and a tucked white tee is no exception. Add a touch of sophistication to this classic duo by breaking up the white monotony with a black belt and a gold chain. Layer a relaxed button-down shirt over the tee for an effortless transformation from a soccer mom to a soccer-mom chic fashionista. Don't forget to complete the ensemble with cool shades and architectural sandals for an added touch of allure.
The Wide-Leg Pant
Wide-leg pants have become a staple this season, adorning fashion enthusiasts everywhere. Opt for a lightweight linen fabric to achieve the epitome of summer dressing—relaxed, comfortable, and breezy. To maintain a polished look, select a nicely tailored pair of trousers that balance the wider proportions on the bottom. Pair them with a fitted or fun crop top to achieve a harmonious and fashion-forward ensemble.
The Maxi Tube Skirt
Witness the resurgence of long skirts with the maxi tube skirt stealing the spotlight. However, be mindful of the length to maintain a contemporary silhouette. Pair a floor-dusting tube skirt with a tucked-in tee or tank to create an intriguing contrast of textures. Elevate the look with heeled boots for a sophisticated touch or opt for flat sandals for a more casual aesthetic. Embrace the diversity of creamy white separates, allowing them to complement each other like cousins rather than twins. Take cues from the sweater shoulder tie for an added element of style.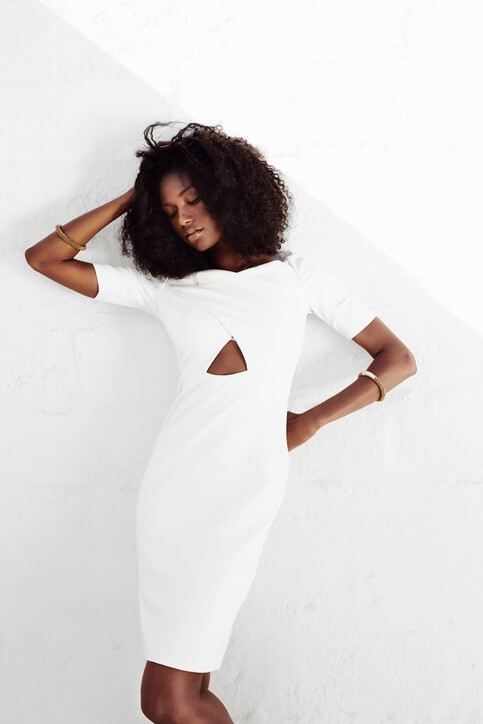 Look for Airy & Delicate Lace
Take in the essence of summer with the ethereal charm of airy lace. Opt for long-sleeved lace tops paired with a short hemline for a delightful contrast. This combination effortlessly merges business-like elegance with a playful touch. And remember, flip flops can be a surprisingly acceptable choice of footwear when styled correctly.
Sophisticated Bermuda Shorts
Bid farewell to short shorts as Bermuda shorts take center stage this summer. This trend is a breath of fresh air for those seeking a break from high-waisted fits. Embrace the sophistication of Bermuda shorts by pairing them with a bra top and a blazer or tucking in a tank for an instant high-fashion upgrade. Pro tip: Opt for pumps or heels without ankle straps to elongate your legs and complete the polished look.
Matching Dress and Boots
Contrary to popular belief, it's not yet time to pack away your tall white boots. Instead, consider pairing them with a perfectly coordinated long dress for an unexpected yet captivating summertime look. This combination allows you to showcase your stylish boots while extending the wearability of any white dress. Opt for a high-low hemline to maximize the impact of this fashion-forward ensemble.
Simplistic Cotton Classics
No summer wardrobe is complete without a classic cotton poplin dress. Embrace the endless possibilities, whether it's puff sleeves, tie straps, or cutout details. This wardrobe staple offers the versatility of a classic white button-down shirt, transformed into a breezy summer dress. Dress it up for cocktails or dress it down for a laid-back weekend look—your choice of accessories will set the tone.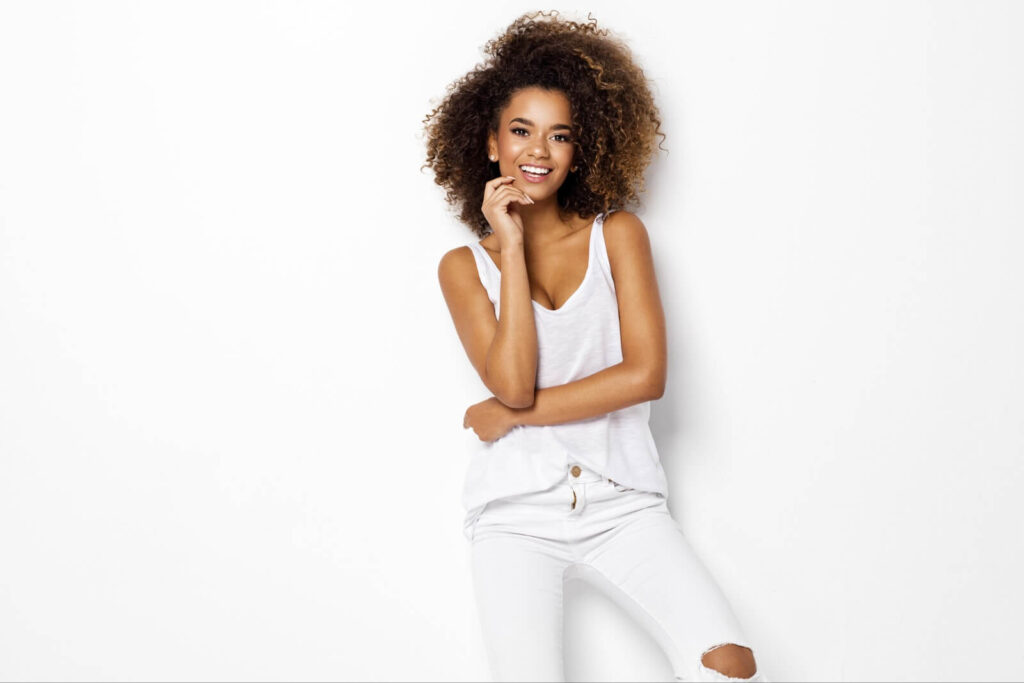 Combine Textures for Depth
For those who love to explore new fashion frontiers, combining textures is an exciting and captivating approach to all-white outfits. Experiment with lace, crochet, and eyelet details to add depth and visual interest. And don't stop there—bold accessories like mother of pearl can complement tonal textures effortlessly, infusing your ensemble with a touch of sophistication.
From the timeless elegance of a three-piece suit to the effortless sophistication of Bermuda shorts, there are endless possibilities to embrace this trend and make it your own. So, let your style shine this summer as you confidently step out in head-to-toe white ensembles that will turn heads and leave a lasting impression.