When you're on the go, the last thing you want to worry about is your skincare. But with a little preparation, you can keep your skin looking its best no matter where you are. In this blog post, we'll show you how to create a DIY skin care travel kit that will take care of everything from cleansing to moisturizing. Plus, we'll give you some tips for keeping your skin healthy while on the road.
Moisturizer
When it comes to choosing a moisturizer, there are a few things to keep in mind.
First, you'll want to find one that is light and won't make you feel greasy in hot weather. A good way to test this is to put a small amount on your skin and see how it feels. If it feels heavy or greasy, it's probably not the right choice for summer weather.
Second, you'll want to find a moisturizer that is compatible with your skin type. If you have oily skin, for example, you'll want to avoid products that are too rich or thick, as they can clog pores and lead to breakouts. Instead, opt for a light gel or lotion that will hydrate without making your skin feel oily.
Finally, don't forget to apply sunscreen! Even if your moisturizer contains SPF, it's always best to apply sunscreen separately for maximum protection.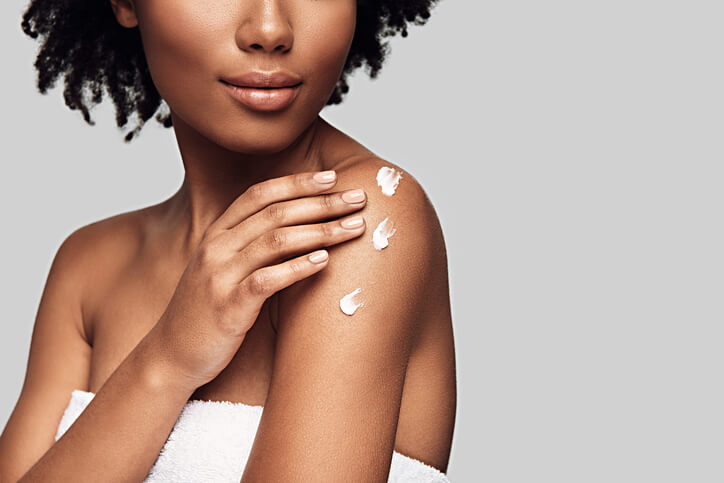 Sunscreen
The change in climate, humidity, and exposure to the sun can all take a toll on your skin. A good skin care travel kit should include suncreen that is lightweight and won't leve your skin feeling oily. It should also provide ample protection without being too heavy or greasy. It should also be easy to apply and reapply, so you can keep your skin protected throughout the day.
When choosing a sunscreen, it is important to consider both its SPF rating and its ingredients. A high SPF sunscreen will provide more protection from the sun's harmful rays, but it may also be thicker and more likely to leave your skin feeling oily. If you have sensitive skin, you may also want to avoid sunscreens with chemicals such as oxybenzone and avobenzone.
Instead, look for sunscreens that use zinc oxide or titanium dioxide as their active ingredients. These mineral-based sunscreens provide excellent protection without causing irritation.
Another option is to choose a physical sunscreen, which works by reflecting sunlight away from the skin. These sunscreens usually have a creamy texture that can leave your skin feeling hydrated and looking glowing.
No matter what type of sunscreen you choose, be sure to reapply it every two hours to ensure that you are getting the best possible protection from the sun.
Face mist
Face mist is often overlooked as a beauty product, but it can be extremely helpful, especially when traveling. The main benefit of face mist is that it can help to refresh and hydrate your skin. Long flights and road trips can take a toll on your skin, leaving it feeling dry and dull.
A quick spritz of face mist can help to wake up your skin and give you a much-needed boost of hydration. In addition, face mist can also help to set makeup and keep it from creasing or melting in the heat.
Whether you're trying to stay awake during a long flight or simply want to refresh your skin, a face mist is an essential travel companion.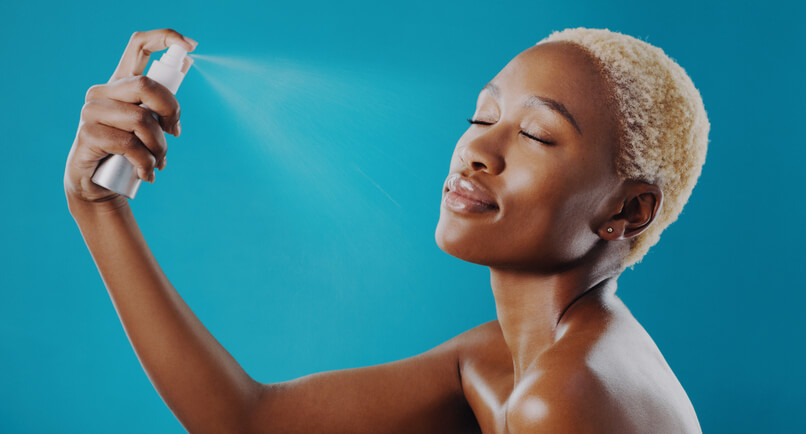 Lip balm
Lip balm is one of those essential items that everyone should have on hand, especially when traveling by airplane. The air inside a plane is very dry, and it can quickly sap moisture from your lips, leaving them feeling dry and cracked.
A good lip balm will help to keep your lips hydrated and protect them from the drying effects of the air. Look for a lip balm that contains natural ingredients like beeswax or cocoa butter, which will help to lock in moisture. And be sure to reapply regularly, especially if you feel your lips starting to feel dry or chapped.
With a little bit of care, you can keep your lips looking and feeling their best, even when you're miles above the ground.
Facial Wipes
There's nothing worse than feeling like your face is a total grease-pit by the end of a long day. Whether you've been stuck on a crowded train or working up a sweat at the gym, sometimes washing your face with soap and water just isn't possible. That's where facial wipes come in!
Carrying a pack of hydrating facial wipes is a must when traveling or on-the-go. Not only do they remove dirt, oil and makeup, but they also help to hydrate and soothe skin. Always keep a pack to use on more than one occasion. If you're looking for a quick and easy way to freshen up your face, facial wipes are definitely the way to go.
Facial Cleanser
A good facial cleanser is an essential part of any skincare routine. Whether you're at home or on the go, it helps to get rid of dirt, pollution, and impurities that can clog pores and lead to breakouts. However, not all cleansers are created equal.
When choosing a facial cleanser for travel or on-the-go, it's important to look for one that is gentle yet effective. You also want to make sure that it's easy to pack and won't take up too much space in your suitcase. Luckily, there are plenty of great options out there that fit the bill.
There are facial cleansers for sensitive skin and dry skin helping you feel refreshed and invigorated. Whichever cleanser you choose, you'll be glad you made the investment when your skin looks and feels its best.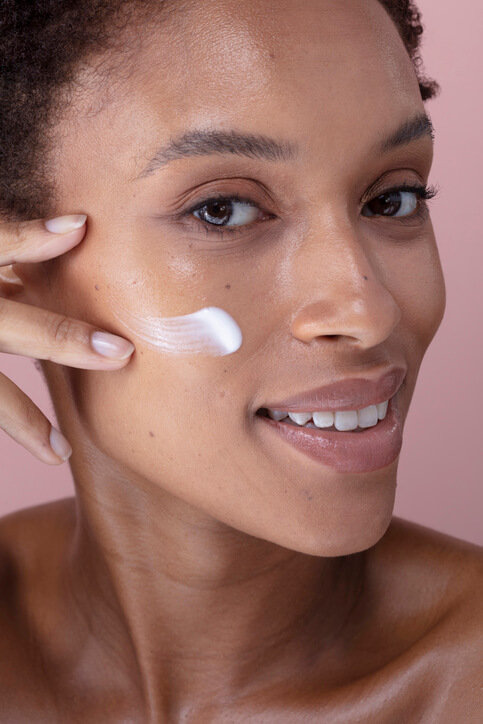 Toner
A toner is a refreshing, astringent liquid that helps to remove excess oil and dirt from the skin. It is an essential step in any skincare routine, but its benefits are especially beneficial when traveling.
Whether you're on a long flight or exploring a new city in the heat, a toner can help to instantly mattify and re-energise your skin. In addition, it can help to soothe any irritation caused by harsh environmental conditions.
Simply apply a small amount of toner to a cotton pad and gently swipe over your face and neck. You'll instantly feel refreshed and ready to take on your next adventure.
Eye cream
Any seasoned traveler knows that jet lag can be a serious buzzkill. In addition to fatigue and irritability, jet lag can also cause puffy eyes and dark circles. While there is no cure for jet lag, eye cream can help to alleviate some of the symptoms.
Eye cream can help to reduce puffiness by constricting blood vessels and reducing fluid retention. It can also help to lighten dark circles by increasing blood flow and briefly plumping up the skin. Of course, eye cream is not a miracle cure, but it can help you look more rested and refreshed after a long journey.
So if you're planning a trip, be sure to pack your favorite eye cream.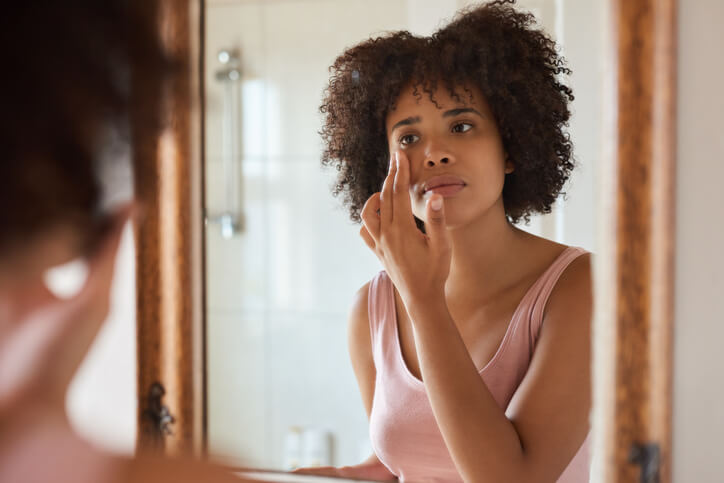 Eye drops
Traveling can be hard on the eyes. Staring at a screen for long hours in an airplane or in a car can leave them feeling dry and irritated. And when you finally arrive at your destination, you may find that your eyes are still tired from the journey.
Eye drops can help to refresh and rehydrate your eyes, providing relief from dryness and fatigue. They can also help to protect your eyes from further irritants, such as dust and pollen.
If you're planning a trip, be sure to pack a bottle of eye drops in your carry-on bag. And if you find yourself feeling tired after a long day of travel, a few drops of eye drop may be just what you need to perk up.
Tissues
When it comes to makeup, tissues are essential. They can be used to clean up any spills or mistakes, and they can also be used to blot excess oil or product from the skin. However, tissues can also be useful for other purposes.
For example, they can be used to remove makeup from clothing or to absorb sweat during a hot day. While tissues are readily available at most convenience stores, it's always a good idea to carry a few with you when traveling or on-the-go.
That way, you'll never be caught without a way to clean up a mess.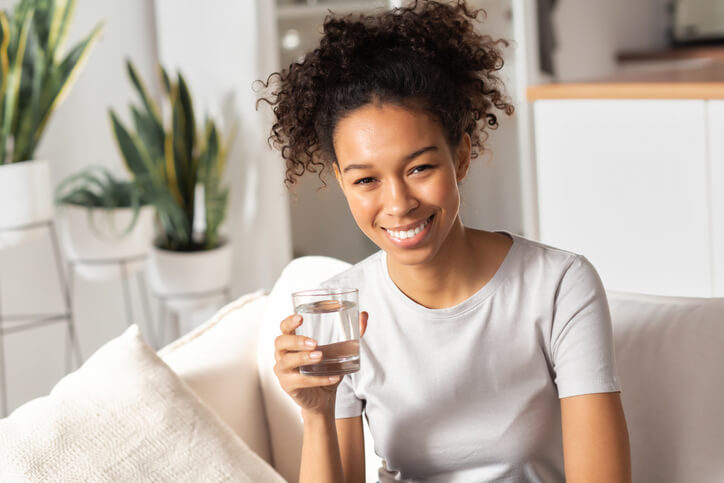 Stay hydrated
Staying hydrated is important for keeping your skin healthy, especially when you're on the go or traveling. The skin needs water to function properly. Dehydration can cause the skin to become dry, dull, and more susceptible to wrinkling. It can also worsen conditions like eczema and psoriasis.
To keep your skin healthy, always drink plenty of water throughout the day. If you're traveling, pack a reusable water bottle so you can stay hydrated while on the go. You should also avoid caffeine and alcohol, which can dehydrate the body and cause further skin problems.