There's a certain allure to donning a well-fitted suit that exudes sophistication and confidence. Gone are the days of uncomfortable, scratchy fabrics reserved solely for formal occasions. Today's summer suit options are vibrant, chic, and designed to be enjoyed, even during the scorching months.
But how can you rock a suit in the blistering heat without breaking a sweat? Fear not! We've compiled a list of 16 exciting and unexpected ways to style summer suits that will keep you looking cool and feeling comfortable. So, get ready to unleash your summer suit game and embrace the sunshine with style.
Embrace the Shorts Sensation
When the mercury rises, why not swap your suit pants for a stylish pair of shorts? From May to September, shorts and suits make for a delightful combination. For a more formal setting, opt for Bermuda-length shorts, while brighter suits paired with shorter shorts and longer blazers create a trendy, fun-in-the-sun look.
Spice It Up with a Graphic Tee
As the sun sporadically graces us with its presence, it's time to bring out the graphic tees. While they effortlessly match jean shorts, they also add a touch of casual-cool when worn with a summer suit. Experiment with patterns or stick to neutral colors to strike the perfect balance between business and playfulness.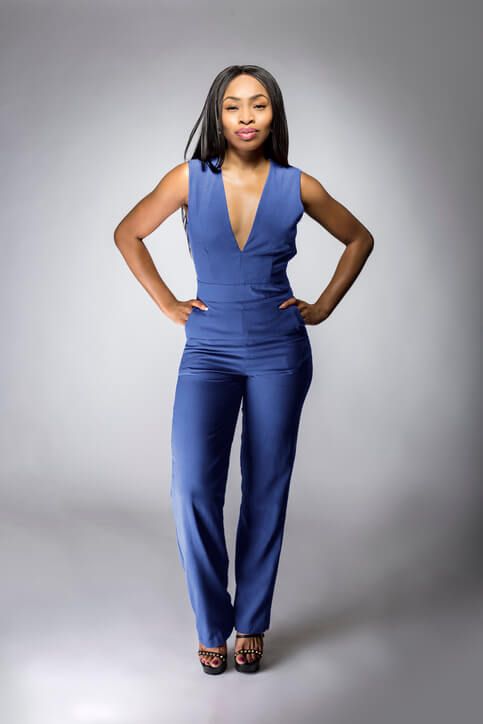 Think Beyond Tradition with a Matching Set
Break free from the confines of the traditional blazer, trousers, and button-down combination. Expand your horizons by throwing a lightweight suit jacket over a matching set—a knee-length or midi skirt paired with a sleeveless top works wonders. And don't forget to accessorize with coordinated flair for that extra oomph.
Opt for Cool Comfort with a Tank Top
Swap your silky shell top for a breathable cotton tank to avoid unsightly sweat marks while staying effortlessly chic. Elevate the ensemble with accessories like a skinny belt, pendant necklace, sunglasses, and a fashionable hat that ties the look together.
Breezy Linen Elegance
When a business casual occasion beckons, reach for a lightweight linen suit. Long blazers and loose-fitting trousers allow the fabric to breathe, keeping you cool and collected in the summer heat.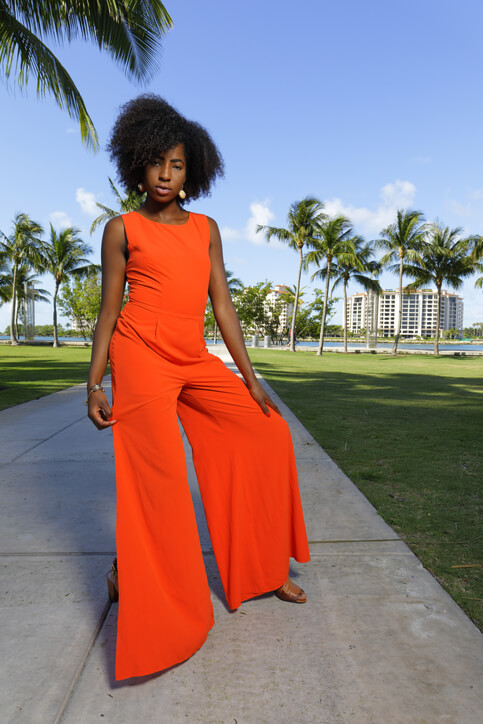 Embrace the Beauty of Oversized Styles
Today's oversized suits are a far cry from the bulky shoulder pad styles of the past. Go bold with a matching blazer and pants in a vibrant color, pairing them with a classic white button-down. For a casual vibe, add a baseball cap and sporty shades. Alternatively, opt for oversized sunglasses, strappy sandals, and a mini bag for a sleek and chic look.
Unleash Your Inner Sleeping Beauty
While we don't recommend strolling around town in a set of cotton PJs, we can't help but admire the pajama-inspired suit trend. Look for suits made from luxurious-feeling fabrics with smart tailoring details or unique designs. It may feel like sleepwear, but it effortlessly transitions into a fashionable summer street-style statement.
Make a Fiery Statement in Hot Pink
Instead of succumbing to the heat, challenge it with a vibrant hot pink suit. Whether you opt for a tailored jacket and straight-leg pants or explore different fits and fabrics, this eye-catching ensemble is sure to turn heads. Complete the look with matching shades and metallic pumps for a fiery and fashionable appearance.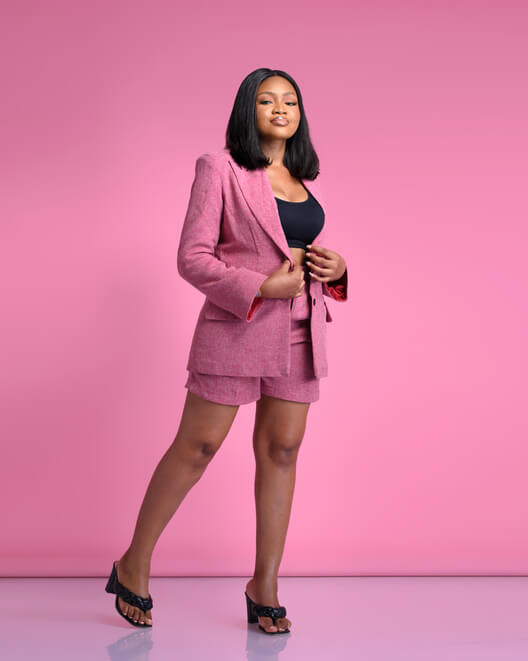 Roll Up Your Sleeves in Style
Achieving a stylish rolled-up sleeves look is easy when you choose the right blazer. Opt for a looser-fitting or oversized style instead of a super-tailored or cropped jacket. Pair it with breezy trousers and a classic white tee for a versatile outfit that transitions effortlessly between the chill of air-conditioned spaces and the warmth outside.
Embrace the Colors of Summer
If your signature style revolves around suiting, why not infuse your summer wardrobe with a burst of color? Move away from the conventional blacks, navies, and tans and opt for structured suits in unexpected shades like lavender, aqua, or buttercup yellow. These colorful summer suits often come in lightweight fabrics like linen, ensuring both style and comfort.
Embody Elegance with a Short-Sleeve Jacket
While sleeveless blazers are readily available, a chic short-sleeved jacket adds a touch of sophistication to any outfit. Stick to classic suit colors such as black or navy and experiment with accessories to dress it up or down. Try pairing the jacket with gold jewelry and snakeskin boots for an unexpectedly stylish combo.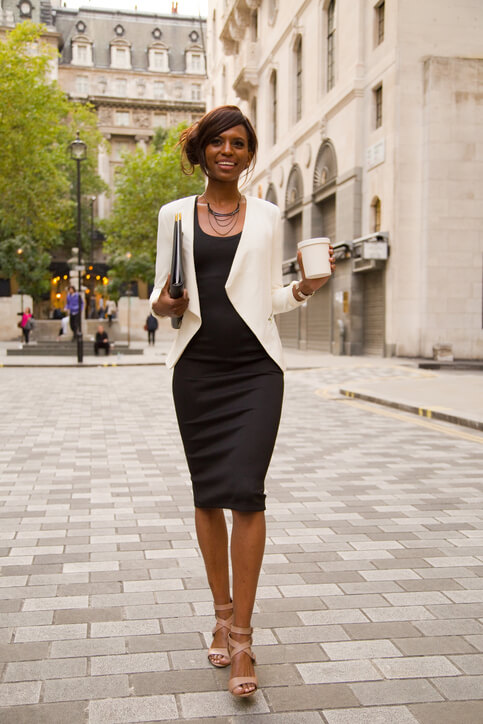 Unleash Confidence with a Tube Top
Let your shoulders soak up the sun (don't forget the SPF!) by replacing the standard button-down shirt with a trendy tube top. Keep the jacket on indoors or drape it over your shoulders for a casually chic look. Elevate your ensemble with a statement necklace that complements your confident summer style.
Flip-Flops and Suits: A Match Made in Summer Bliss
Contrary to popular belief, wearing flip-flops with a suit can create a stylish and seasonally appropriate look. Pair neutral-colored suits with slightly elevated sandals featuring thick straps for a relaxed yet put-together appearance. For a touch of convenience, try carrying your heels in a handbag during your commute. Your feet will appreciate the reprieve.
Minimalism at Its Best
Sometimes, less is more. Embrace simplicity by forgoing the blazer and letting the vest take the spotlight. Opt for a cropped style paired with high-rise pants for a sophisticated look or go for low-rise trousers and sneakers for a casual vibe. This minimalistic approach keeps you looking sharp without sacrificing comfort.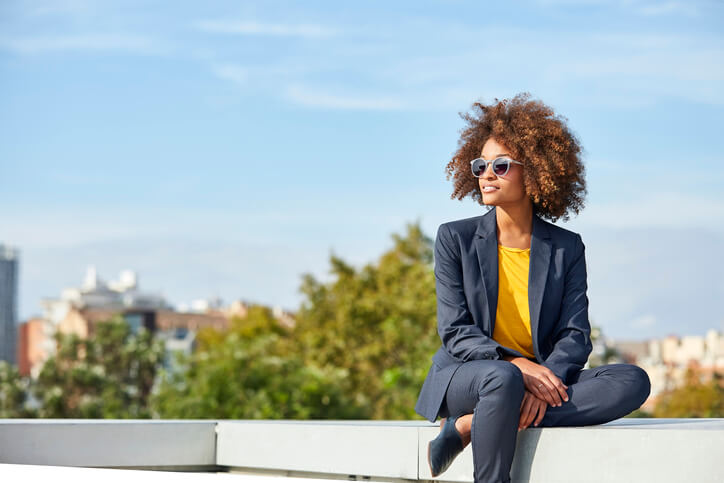 Set the Trend with a Sleeveless Jacket
Long, sleeveless suit jackets are the epitome of effortless summer suiting. Wear a simple tank underneath and keep the jacket buttoned for an effortlessly chic appearance. Alternatively, leave it open and pair it with matching shorts or a skirt for a more versatile ensemble. Finish off the look with sneakers for a sporty twist or strappy sandals and a clutch for a night out on the town.
Remember, Sunscreen is a Must: While exploring these exciting summer suit styles, never forget the most essential accessory of all—sunscreen! Protect your skin from harmful UV rays by generously applying a broad-spectrum sunscreen with an appropriate SPF. After all, the most fashionable suit won't look good on sunburned skin.
Embracing summer suits doesn't mean sacrificing comfort or style. With these 16 refreshing ways to wear summer suits, you can conquer the heat while staying on-trend and comfortable. So, go ahead, experiment, and make a statement with your summer suit ensembles while basking in the warmth of the season.