The sun-kissed months of summer beckon us to embrace a carefree and effortless lifestyle. It's a time to bask in the warmth of the sun while staying cool and comfortable. And just like the easygoing nature of the season, summer fashion should be a breeze. Introducing the concept of a summer wardrobe—a curated collection of versatile pieces that can be mixed and matched endlessly, resulting in a seemingly infinite array of stylish summer outfits for women. Much like its counterparts for winter, fall, and spring, the summer capsule wardrobe consists of timeless staples with trendy accents.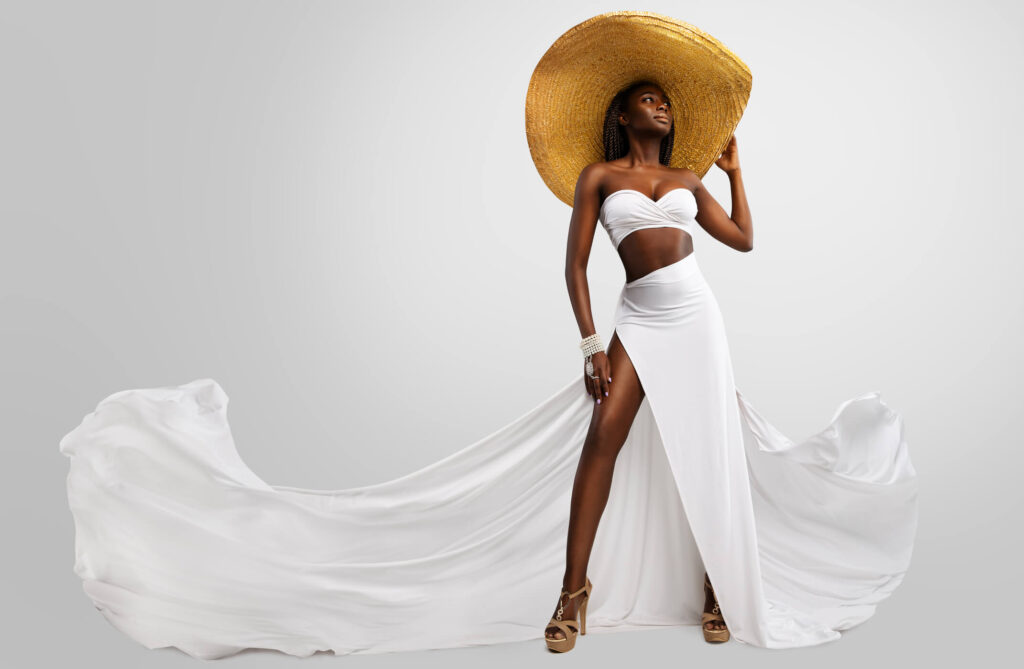 To guide you in transforming your style for the season of sun and fun, we present the ultimate guide to essential summer apparel, featuring tailored separates and laid-back neutrals, ensuring a foolproof new-season wardrobe that is both intellectually stimulating and visually captivating.
Breezy Tank Tops: The Cornerstone of Summer Style
When the mercury rises, there's one wardrobe essential that we reach for time and time again—the versatile tank top. Crafted from lightweight, breathable fabrics with delightful ribbed textures, tank tops are the trusted foundation for any summer ensemble. They effortlessly layer under other garments or make a stylish statement on their own, tucked into a pair of paper-bag denim shorts, like the effortlessly chic offerings from Hudson Jeans.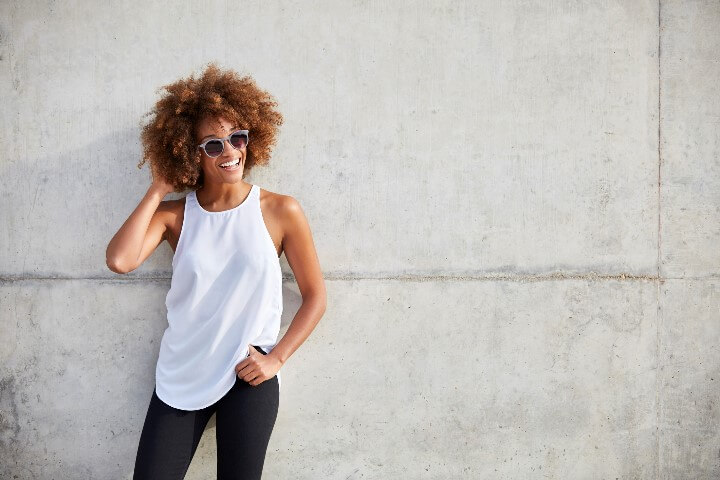 Heading out for a sunset rendezvous by the water? Style your tank top with linen shorts and a matching linen blazer for a sophisticated yet relaxed look. Or opt for high-waisted denim paired with an oversized knit cardigan for an extra touch of cozy charm. If there's one capsule favorite you must add to your summer wardrobe, it's undoubtedly the timeless and classic tank top.
Denim Shorts: The Ultimate Summertime Chameleon
No summer wardrobe is complete without the undeniable allure of denim shorts. These versatile garments effortlessly adapt to any occasion, making them the epitome of a capsule chameleon. Dress them down with a simple tee and sneakers for a laid-back vibe or elevate them with an off-the-shoulder top and cream mules for a chic night out.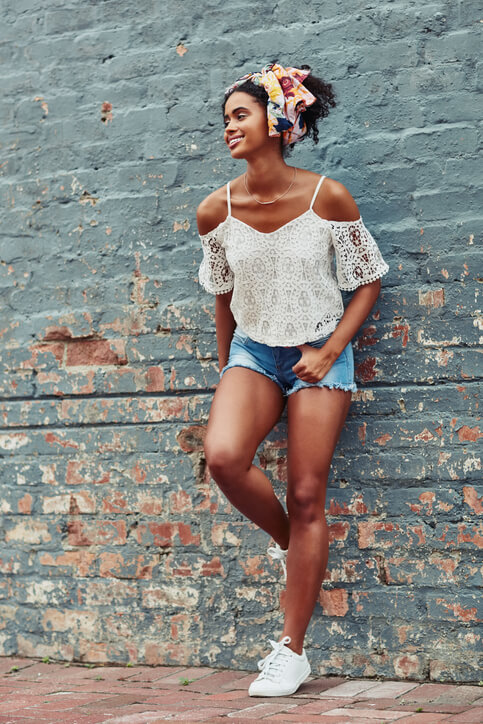 Denim shorts that exude a relaxed, worn-in look, thanks to their relaxed fit, cut hem, and vintage-inspired wash. Alternatively, embrace a more polished aesthetic with tailored denim shorts featuring a longer hem, hitting just above the knee, and a dark-wash finish. Denim shorts have long been a staple in warm-weather closets, and their enduring popularity shows no signs of fading anytime soon.
Enchanting Floral Dresses: A Summertime Love Affair
Floral print dresses are a perennial favorite, regardless of whether you lean towards mini or maxi silhouettes. While spring is often associated with floral prints, their allure extends seamlessly into the summer months. After all, can it truly be summer without a selection of breathtaking floral dresses in your wardrobe? Whether you opt for bold, wallpaper-inspired prints or delicate watercolor patterns, floral dresses effortlessly transition from casual outings to summer soirées.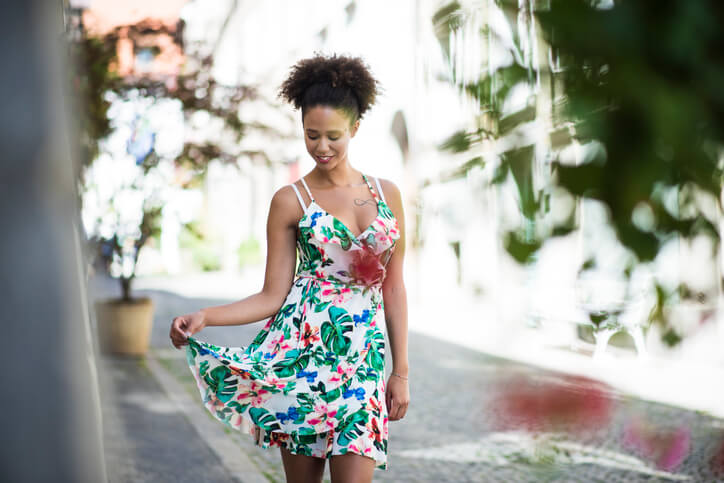 For an evening affair, choose an asymmetrical floral-print dress, like the stunning offerings from Cinq à Sept. Wear it alone for a captivating effect or accessorize with statement jewelry and high-heeled strappy sandals to make a bold entrance. For a laid-back weekend brunch, Zimmermann's watercolor floral mini dress pairs perfectly with crisp white sneakers or open-toe sandals, exuding an effortless charm that's perfect for sipping on a refreshing white wine spritzer. This summer, let your wardrobe bloom with the allure of floral dresses that captivate and inspire.
Linen Separates: Versatility Meets Coastal Chic
While the prevailing wisdom suggests that less is more when it comes to summer attire, there are exceptions to every rule. Enter linen tops and pants—your saviors for all things business-casual or coastal-chic during the warm months. Classic white linen pants and oversized button-down linen shirts offer unparalleled versatility.
Wear them with a vibrant sleeveless mock-neck blouse for a stylish Friday office look, or don them as a cover-up with a bikini or one-piece during a tropical vacation. Linen fabric shines as the perfect layering piece, effortlessly enhancing your swimsuit ensemble or keeping you comfortably covered during breezy summer nights. With countless ways to style these seasonal pieces, your summer wardrobe will overflow with endless outfit ideas that effortlessly fuse sophistication and relaxation.
Tailored Suiting: A Minimalist's Summer Dream
A well-tailored suit is a must-have for any minimalist summer wardrobe. These sleek ensembles are a no-brainer when it comes to creating weather-conscious outfits that exude sophistication. A tailored blazer and shorts combination offers the same sharp and savvy appeal as your favorite cold-weather pantsuit but with a lighter touch, making it perfect for your summer Friday uniform.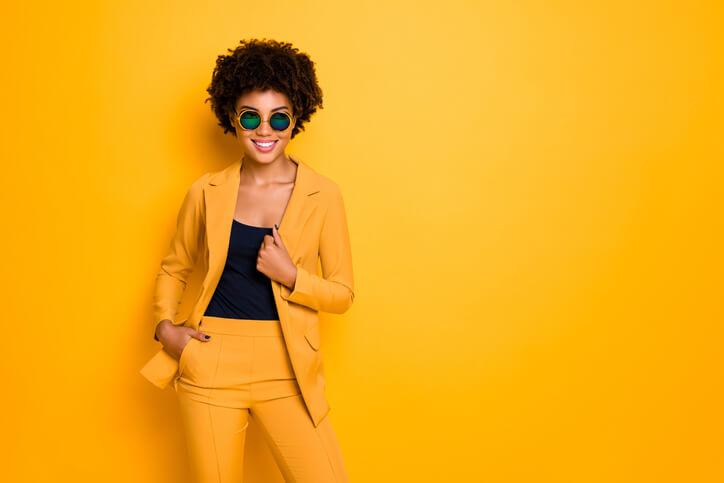 Designers like rag & bone have reimagined the traditional three-piece work uniform, crafting lightweight versions in fabrics like linen, cotton, and even silk. The beauty of the summer short suit lies in its cohesive nature, eliminating the need to worry about matching your blazer with your shorts. Simply pair it with a plain white tee or bodysuit, add some low-key accessories, and you're ready to conquer the day with effortless elegance.
Effortless Neutrals: The Epitome of Summer Chic
No summer capsule wardrobe is complete without a selection of neutral shades like cream, beige, or khaki. If you thought neutral sets and separates had their moment last summer, prepare for an even bigger surge in popularity this season. Every fashion-forward individual knows that white denim is a summer essential. Opt for high-waisted, wide-leg denim designed to complement cropped button-down tops or backless one-pieces, exuding a timeless elegance. Embrace the head-to-toe neutral trend with refined iterations of nautical stripes, such as those from Akris punto. Pair them with a matching beige maxi skirt for an outfit that's perfect for alfresco outings, from crab boils and sailboat rides to leisurely strolls on Martha's Vineyard.
Summer Style at Its Finest: Curate Your Capsule Wardrobe
Feeling inspired to curate your perfect summer capsule wardrobe? Remember, the key rule is to revel in the process. Let these seasonal pieces harmonize with your personal style, ensuring that you radiate confidence and allure throughout the summer months. Embrace the vibrant spirit of the season, embrace the enchantment of captivating patterns and effortless neutrals, and let your summer style shine with an intellectually stimulating and visually compelling wardrobe that showcases the best of your personality and taste.