As the temperature starts to climb and vacation plans are being eagerly discussed, the anticipation of summer is palpable. With the arrival of this vibrant season, it's time to infuse your wardrobe with fresh inspiration and embrace the art of crafting perfect summer outfits for women. From head-to-toe monochrome looks to the incorporation of lightweight fabrics, there are countless ways to unleash your creativity and curate a summer wardrobe that is both stylish and comfortable. So, let's dive deep into the realm of summer fashion trends and explore the effortless pieces that will breathe new life into your seasonal capsule wardrobe.
Elegant Breezy Dresses
When it comes to summer outfit ideas, nothing compares to the allure of a breezy dress. It's the epitome of easy-breezy style and serves as a savior during scorching hot days. A floral mini dress is an undeniable summer staple, and its lightweight and flowy silhouette from Figue ensures optimal breathability and comfort. Slip into this dress, pair it with your favorite summer sandals, and adorn yourself with stylish sunglasses for a delightful brunch with friends. Alternatively, embrace a more casual vibe by combining it with a sleek pair of white sneakers and an easy crossbody bag for quick errands or grocery runs. The versatility of a lightweight dress effortlessly merges comfort and style, making it an essential addition to your summer wardrobe.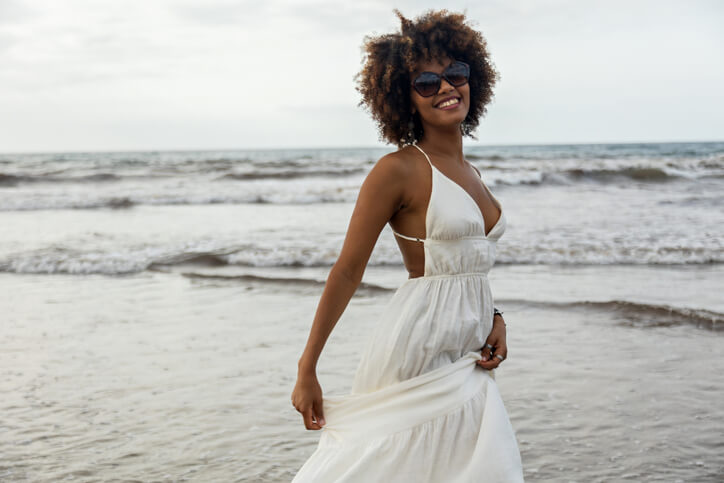 There's an undeniable appeal in donning a long flowy dress as soon as the temperature rises. Not only does it exude a sense of practicality and fun, but it also seamlessly transitions from day to night. Midi dresses, in particular, hold a special place in the summer fashion lexicon. While slip midi dresses are beloved, consider opting for a more structured shape to infuse versatility into your wardrobe. Picture an Aje midi dress with its structured bodice and tropical details, capturing the essence of summer vibes. Its fit-and-flare silhouette flatters the body and creates an instant chic statement. For an evening soirée, embellish the look with a pair of sparkly heels. During the daytime, embrace a more laid-back approach by pairing it with easy sandals.
Patterned maxi dresses transport us to tropical destinations and evoke a sense of resort-inspired charm—a sensation we all crave during the summer months. These dresses effortlessly accompany us throughout warm, languid days and gracefully transition into cooler evenings by layering with a denim jacket or oversized tailored blazer. To add a splash of vibrant color, experiment with summer accessories that punctuate your ensemble. Bonus points for incorporating thematic raffia details, instantly transporting you to sun-drenched shores.
Timeless Summer Whites
Creating a no-fuss summer outfit is all about mastering the art of styling white pieces. While white is often associated with the summer season, there's no need to confine its presence to a specific timeframe. White jeans, in particular, possess the power to elevate any ensemble. The key to achieving an ultra-chic minimalist look lies in pairing wide-leg white jeans with neutral pieces. Not only will this keep you cool during the sweltering days, but it will also exude an effortless sophistication that is bound to turn heads.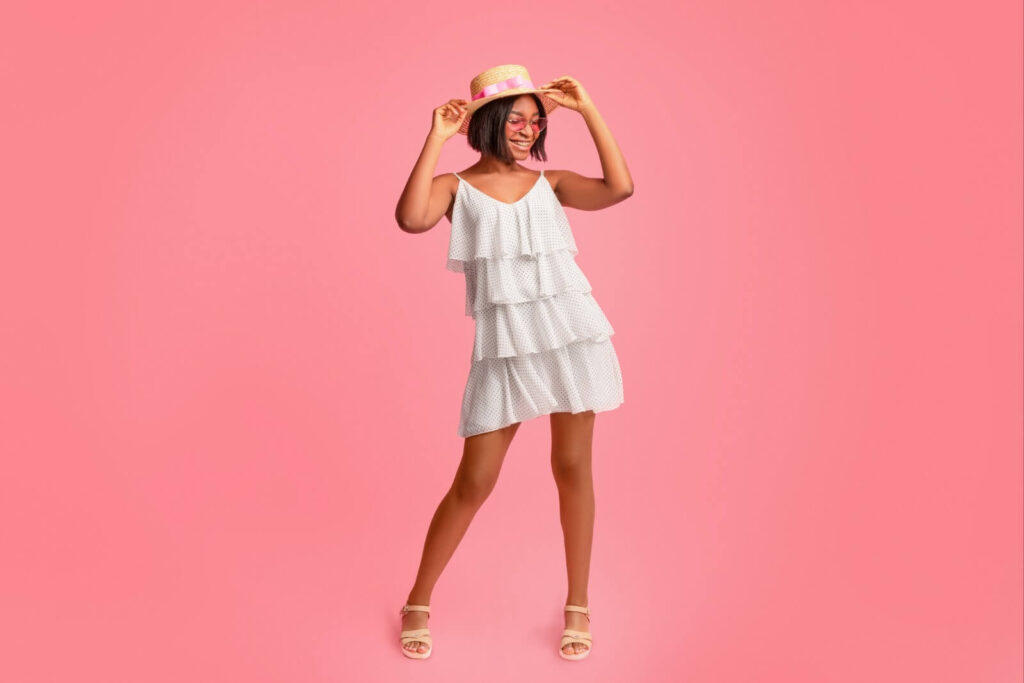 Casual-Cool
For those seeking one-and-done outfits with a zero-effort approach, look no further than a matching short set. This ensemble effortlessly caters to your daily errands or leisurely afternoon strolls. Grab an oversized tote bag to house your essentials, slip into comfortable running sneakers or stylish sandals, and revel in the ease of this carefree outfit. Alternatively, if you're heading to the beach, this relaxed set effortlessly transforms into a beach-to-bar cover-up. Simply leave it unbuttoned to showcase your vibrant bikini underneath. As a bonus, both pieces can be worn separately, granting you endless mix-and-match possibilities throughout the entire season.
Reviving the fashion trends of the early 2000s, the corset top and midi skirt combo is making a grand comeback this season. Picture a strapless corset top in a rosy hue, providing structure akin to a tailored blazer during the fall season. Paired with a flowy skirt, this combination strikes the perfect balance between romantic allure and effortless ease. Elevate the look with rooftop drinks or alfresco dining with friends, basking in the fashion-forward and fun aesthetic this outfit exudes.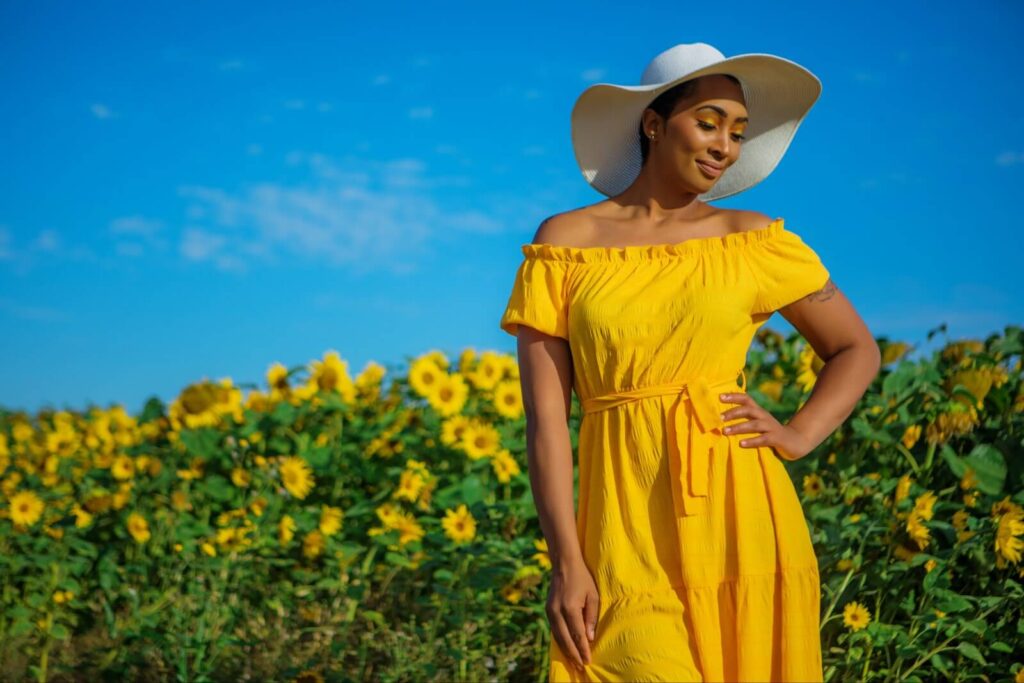 An Everyday Denim Style
When building an effortless summer wardrobe, two key elements should never be overlooked: the perfect pair of jeans and a comfortable cotton tank. Classic blue denim remains a staple throughout the year, but you can easily inject a pop of color into your ensemble by choosing a vibrant-hued tank top. This simple addition breathes new life into the classic ribbed tank, providing a summery update and creating an eye-catching contrast against the cool blue denim.
For a laid-back approach to scorching summer days, consider a ruffled mini denim skirt paired with a relaxed tank top and sneakers. This easy-to-wear combination is effortless yet stylish, making it an ideal choice for your everyday summer look. As the sun sets and the evening unfolds, swap out the sneakers for block-heel mules when meeting up with friends for drinks.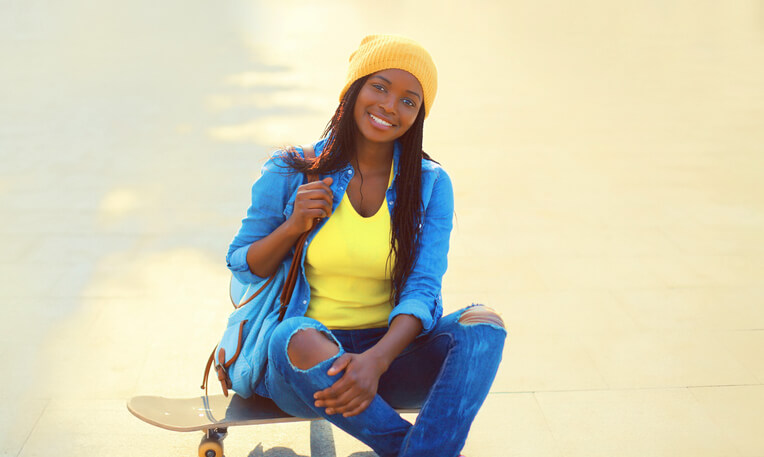 All Season Summer Uniform
In the sweltering heat of summer, white linen pants reign supreme. These breezy pants serve as the ultimate summer uniform, offering a refined and comfortable look. A pantsuit in this breathable fabric is a no-brainer for those office days when you seek an ensemble that exudes polish and ease. With its lighter materials and fine construction, this outfit serves as a summer-appropriate alternative to the traditional blazer. Accentuate the look with a statement belt and comfortable lug-sole loafers, effortlessly embodying the spirit of summer.
Perfect Your Summer Outfits
The advent of summer brings with it the opportunity to assemble an array of breezy and easily assembled outfits. Start planning your summer wardrobe now to ensure you're prepared for weekend getaways, holiday barbecues, and rooftop drinks. From carefree and spirited dresses to fresh interpretations of timeless classics, we've simplified the process of creating the best summer outfits that will keep you stylish and comfortable all season long. Embrace the effortless elegance of summer fashion and make a statement with your unique style choices throughout the entire season.