When it comes to makeup, it can be easy to get overwhelmed with all of the different products, techniques, and tools available. However, with a little bit of knowledge and practice, anyone can achieve beautiful, flawless makeup at home. Here are some easy makeup tips that you can follow for the best results: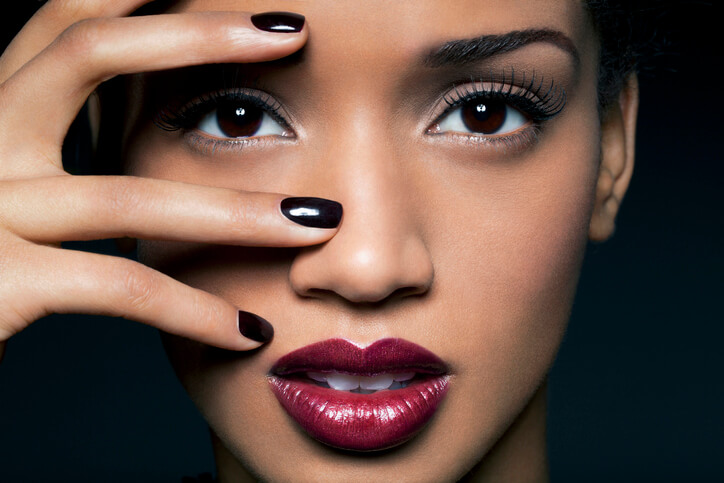 Start with a clean, moisturized face
Before you begin your makeup routine, it is important to make sure that your face is clean and moisturized. Use a gentle cleanser to remove any dirt, oil, and makeup, and follow up with a moisturizer to hydrate and protect your skin.
Use a primer
A primer is a lightweight product that you can apply before your foundation to help create a smooth, even canvas. It helps to fill in pores and fine lines, and it can also help your makeup to last longer.
Choose the right foundation
When it comes to foundation, it is important to find one that matches your skin tone and type. There are many different types of foundation available, including liquid, powder, and cream, so it is a good idea to try out a few different types to see which one works best for you.
Conceal imperfections
After you have applied your foundation, you can use a concealer to cover up any blemishes, dark circles, or redness. Choose a concealer that is one shade lighter than your skin tone, and use a small brush or sponge to dab it on the areas that you want to cover.
Contour and highlight
Contouring and highlighting can help to create dimension and depth in your makeup, and it is easy to do at home. Use a matte bronzer or contour powder to create shadows on your face, and use a highlighter to bring light to the high points of your face.
Apply eye makeup
There are many different ways to apply eye makeup, and it all depends on the look that you are going for. You can use a neutral eyeshadow palette for a natural look, or you can create a more dramatic look with bold colors and winged eyeliner.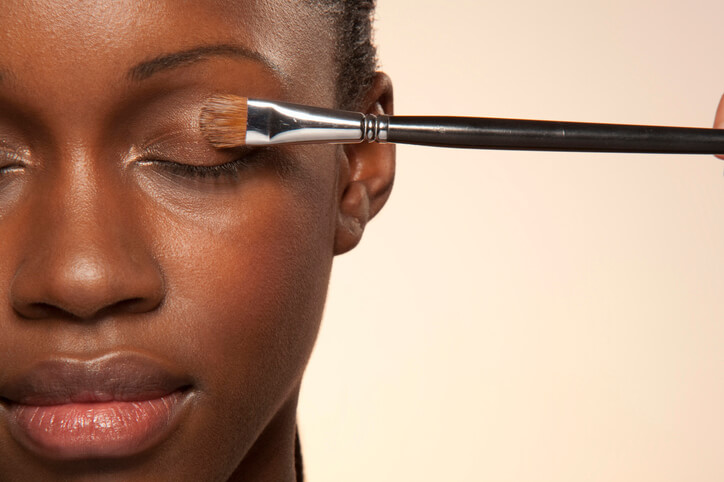 Fill in your eyebrows
Full, well-defined eyebrows can really make a difference in your makeup, and you can easily fill in yours at home. Use a brow pencil or powder to fill in any sparse areas, and use a brow gel to set your eyebrows in place.
Apply mascara
Mascara can help to make your lashes look longer and fuller, and it is easy to apply at home. Wiggle the brush at the base of your lashes, and then sweep it up to the tips. You can apply one or two coats, depending on the look that you are going for.
Finish with blush and lipstick
To complete your makeup look, apply a blush to the apples of your cheeks, and finish with a lipstick or lip gloss. Choose shades that complement your skin tone and the rest of your makeup.
Home Makeup tips to make styling easier
Invest in good quality makeup brushes. It may seem like an unnecessary expense at first, but high-quality brushes will make a huge difference in the final look of your makeup. Cheap brushes tend to shed bristles and do not blend makeup as seamlessly.
Use a primer before applying foundation. A primer helps to smooth out the surface of your skin, filling in any pores or fine lines and providing a smooth canvas for your foundation. This will help your foundation to go on more smoothly and last longer.
Invest in a beauty blender or other makeup sponge. These sponges are great for applying foundation and concealing because they help to create a seamless finish without leaving brush strokes.
Set your makeup with a setting spray. A setting spray helps to keep your makeup in place all day, and can also help to revive your makeup if it starts to look dull or cakey.
Use a white or skin-colored eyeliner on your waterline. This will help to open up your eyes and make them appear bigger.
Use a spoon to help create the perfect cat eye. Place the handle of the spoon against the outer corner of your eye, and use it as a guide to create a straight line.
Use a highlighting shade on the inner corners of your eyes. This will help to brighten up your eyes and make them appear more awake.
Don't be afraid to mix and match different formulas and shades. Experimentation is key to finding the perfect makeup look for you.
Always remove your makeup before going to bed. Leaving makeup on overnight can clog pores and lead to breakouts.
Take breaks from wearing makeup. It's important to let your skin breathe and give it a break from products every once in a while.