There's no denying the endless benefits packed in essential oils provided by none other than mother nature herself. From stress relief to energy boosts, these eight oils are must-haves to add to your collection to amplify your health and wellness today.
Lavender Essential Oil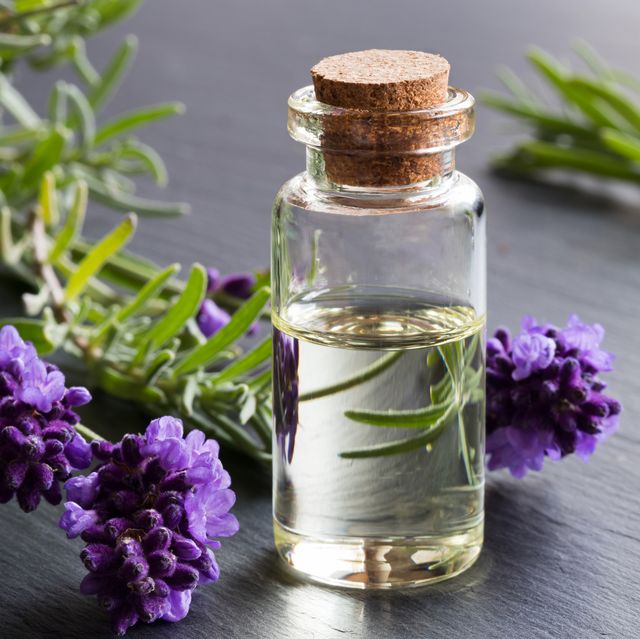 Lavender essential oils are derived from the lavender plant. It can be taken orally, applied to the skin, and breathed in through aromatherapy. Lavender has a host of benefits, including calming anxiety, promoting a regular sleep cycle and increasing antioxidants in the blood.
Orange Essential Oil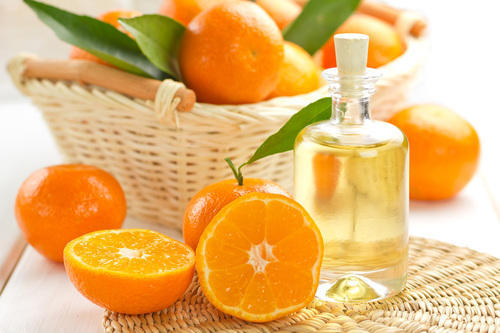 Orange essential oil is extracted from the rind of the sweet orange, Citrus sinensis. This is done by a method called cold pressing, which uses pressure to squeeze the oils from the rind. Sometimes, the leaves and flowers from the orange plant can be used as well. It is know to lift a bad mood and ease stress.
Frankincense Essential Oil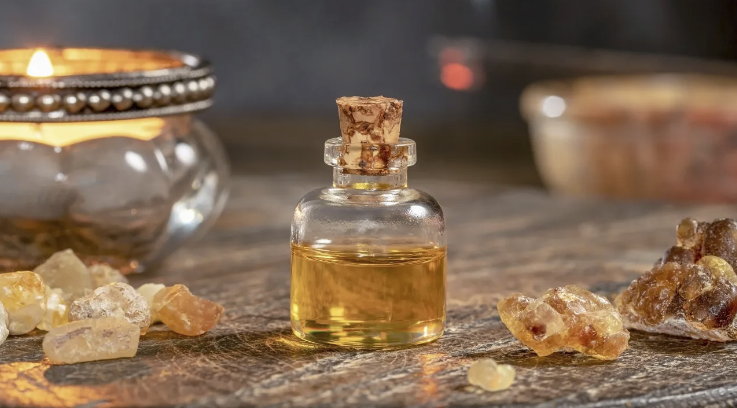 Frankincense, also known as olibanum, is made from the resin of the Boswellia tree. This tree typically grows in the dry, mountainous regions of India, Africa, and the Middle East.
It has a woody, spicy smell and can be inhaled, absorbed through the skin, or taken as a supplement and is known to reduce feelings of anxiety, stimulate the immune system, and diminish signs of aging.
Rosemary Essential Oil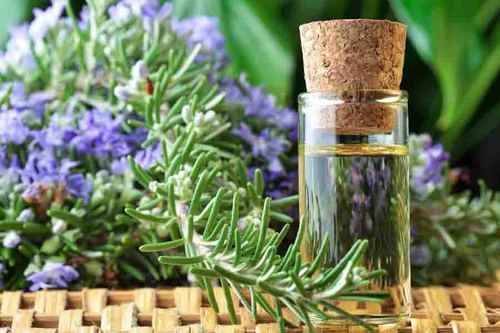 Rosemary (Rosmarinus officinalis) is an evergreen shrub with needle-like leaves and a woody aroma (1Trusted Source). Though best known as a food seasoning, it is one of the most popular aromatic and medicinal plants worldwide known for its healing properties.
Cedarwood Essential Oil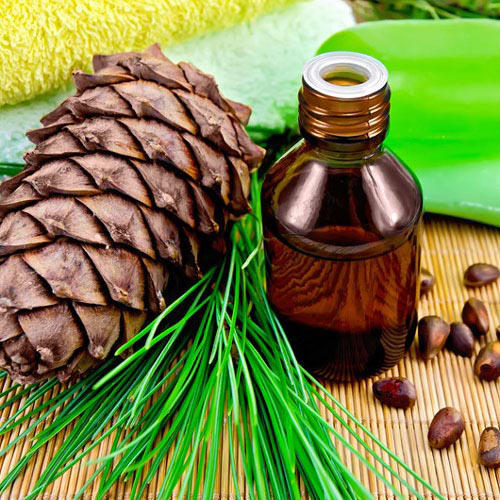 Cedarwood essential oil is a substance derived from the needles, leaves, bark, and berries of cedar trees. There are many varieties of cedar trees found around the world. Some trees referred to as cedars are actually juniper trees. Both are evergreen conifers.
Cedarwood oil and its components have been analyzed in animal and human studies for potential health and beauty benefits. The components found in cedarwood oil include cedrine, cedrol, and thujopsene and is known to boost the immune system and increase energy levels.
Peppermint Essential Oil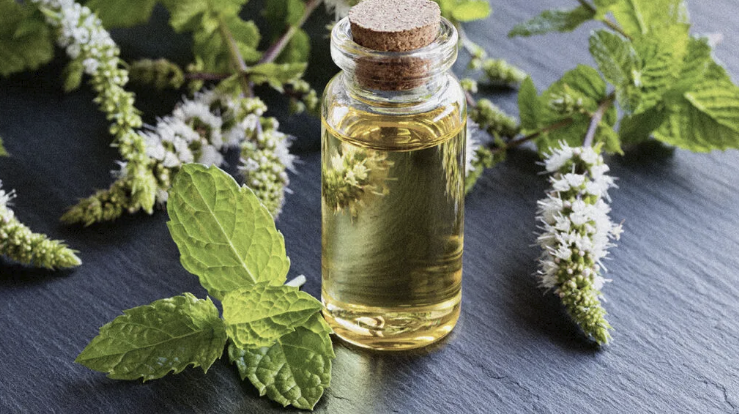 Peppermint is an aromatic herb in the mint family. It's a hybrid mint that's a cross between spearmint and watermint. It can be found naturally in North America and Europe.
Peppermint essential oil can be extracted from the leaves of the peppermint plant and is used for a variety of purposes. It has a sharp odor that's cool and refreshing, and the taste is similar. You may be familiar with the coolness in your mouth after you consume something with a peppermint flavor. The essential oil can help with irritable bowel syndrome (IBS), nausea, and other digestive issues, as well as the common cold and headaches.
Pine Essential Oil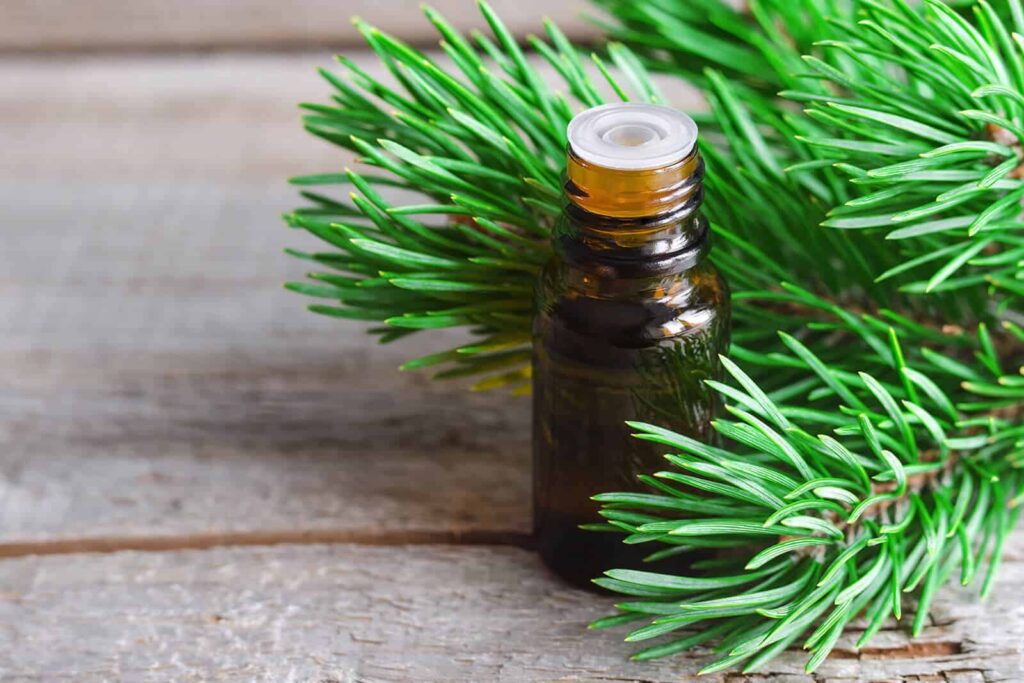 Essential oils are increasingly gaining mainstream popularity as possible alternatives to medications. These plant-derived ingredients are still being studied for their medicinal effects, and pine oil is no exception.
Made from pine trees, pine essential oil offers numerous purported health benefits and is notable for its strong woody scent. Due to its aroma, pine essential oil is notable for its uplifting yet clearing scent. Because of this, pine essential oil can work as a room scent in a diffuser as well as in cleaning solutions.
Ylang Ylang Oil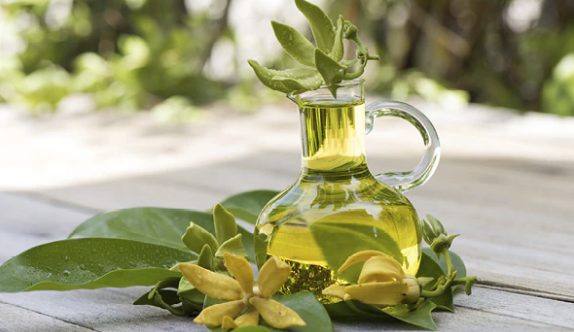 Ylang ylang is a yellow, star-shaped flower that grows on the Cananga tree (Cananga odorata). This tropical species is native to countries surrounding the Indian Ocean, such as India, the Philippines, Malaysia, Indonesia, and parts of Australia. Ylang ylang's heady, aromatic scent is fruity, flowery, and rich. It is known to boost mood, reduce depression and alleviate anxiety.
*Essential oil details provided by healthline.com