In today's health-conscious world, the concept of a full body detox has gained significant attention. Many people associate detoxification with following specific diets or using special products to eliminate toxins from the body, leading to improved health and weight loss. However, the truth is that your body has a remarkable ability to detoxify itself naturally, without the need for expensive supplements or restrictive diets.
To fully grasp the concept of a full body detox, it is essential to debunk the misconceptions surrounding detox diets and explore ways to support your body's natural detoxification processes.
What is a Full Body Detox?
A full body detox, or detoxification, has become a popular buzzword in the wellness industry. It typically refers to a process of eliminating toxins from the body through dietary changes or the use of specific products. However, it is important to understand that your body already possesses an intricate detoxification system, which efficiently eliminates harmful substances without the need for external interventions.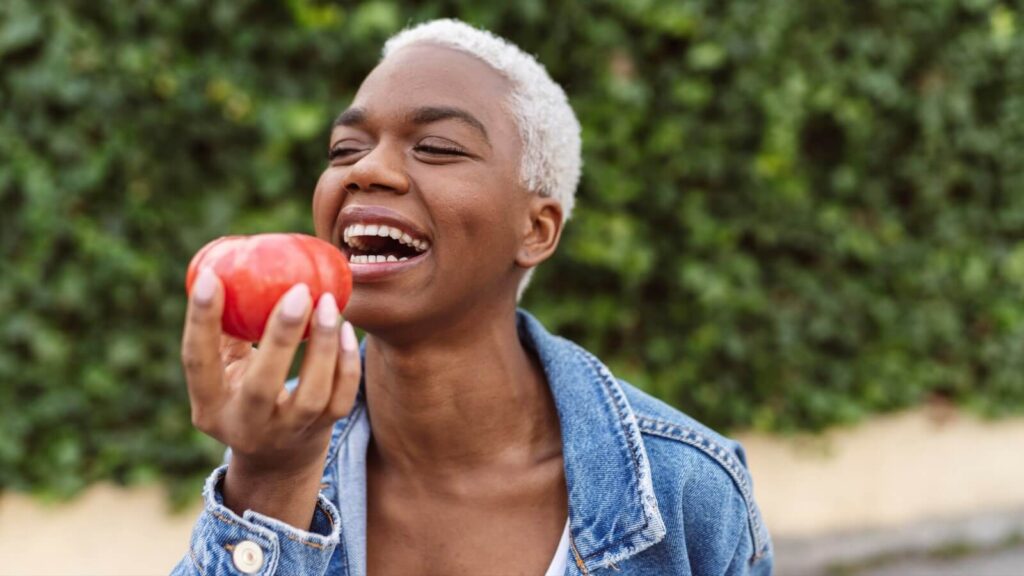 One approach to detoxing that has gained traction is the use of whole foods as a means of providing the body with the nutrients and enzymes it needs to effectively cleanse and heal itself. In this article, we will explore how incorporating whole foods into your diet can help to support a natural and effective full body detox process.
Understanding Toxins
First, it's important to understand what we mean by "toxins." Toxins can come in many forms, including environmental pollutants, pesticides, and chemicals found in processed foods. These toxins can build up in the body over time and contribute to a wide range of health issues, including chronic inflammation, hormonal imbalances, and chronic diseases.
Misconceptions About Detoxing
Detox diets often involve the use of laxatives, diuretics, vitamins, minerals, teas, and other foods believed to possess detoxifying properties. The term "toxin" is loosely defined in the context of detox diets, encompassing pollutants, synthetic chemicals, heavy metals, and processed foods that can negatively impact health. However, most popular detox diets fail to identify the specific toxins they claim to remove or provide evidence of how they eliminate them.
Furthermore, there is no scientific support for the effectiveness of detox diets in eliminating toxins or promoting sustainable weight loss. Your body already possesses a sophisticated system, including the liver, kidneys, digestive system, skin, and lungs, which naturally eliminates harmful substances. However, optimal organ function is crucial to ensure effective toxin elimination.
Supporting Your Body's Natural Detoxification System
While detox diets may seem appealing, it is important to recognize that your body is fully equipped to handle toxins and unwanted substances. Rather than relying on restrictive diets or expensive supplements, you can optimize your body's natural detoxification system through simple lifestyle changes. Let's explore some ways to support your body's detoxification processes.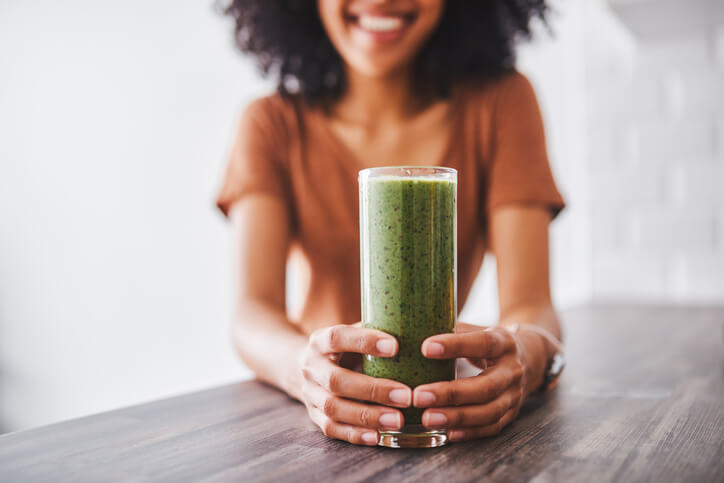 Preparing a Full Body Detox with Whole-Foods
One of the best ways to do a full body detox is through the use of whole foods, which are foods that are as close to their natural state as possible. Whole foods are packed with the vitamins, minerals, and enzymes that the body needs to function properly. These nutrients help to support the body's natural detox pathways, including the liver, kidneys, and digestive system. Additionally, because whole foods are not processed, they are free from the chemicals and artificial ingredients that can contribute to toxin buildup in the body.
When planning a whole food detox, it's important to focus on eating a wide variety of fruits, vegetables, whole grains, and legumes. These foods are rich in fiber, which helps to flush toxins from the body and promote healthy digestion. In addition, many fruits and vegetables are high in antioxidants, which help to neutralize harmful free radicals in the body.
It's also important to pay attention to the quality of the foods you are eating. Organic produce is the best choice, as it is grown without the use of pesticides and other harmful chemicals. Additionally, opt for grass-fed and pasture-raised meats, as these are less likely to contain hormones and antibiotics.
The goal of a whole food detox is to nourish the body with nutrient-dense foods that support its natural detox pathways, promoting optimal health and wellness. By taking a whole food detox approach and focusing on nourishing your body with whole foods, you can not only detoxify your body but also improve your overall health and well-being.
How to Full Body Detox with Whole-Foods?
It's important to understand that our bodies are already equipped with a remarkable detoxification system, and we can enhance its function by incorporating certain whole foods into our diet. In this article, we will explore functional foods that can support your body's natural detoxification processes, helping you nourish your body and promote overall well-being.
Increase Your Fiber Intake for Optimal Digestion
When it comes to detoxification, proper digestion is key. Toxins are processed by the liver and eliminated through the gut. Regular bowel movements are essential for ensuring the efficient removal of toxins from your body. If you struggle with constipation, it can lead to the recycling of toxins, placing an additional burden on your system.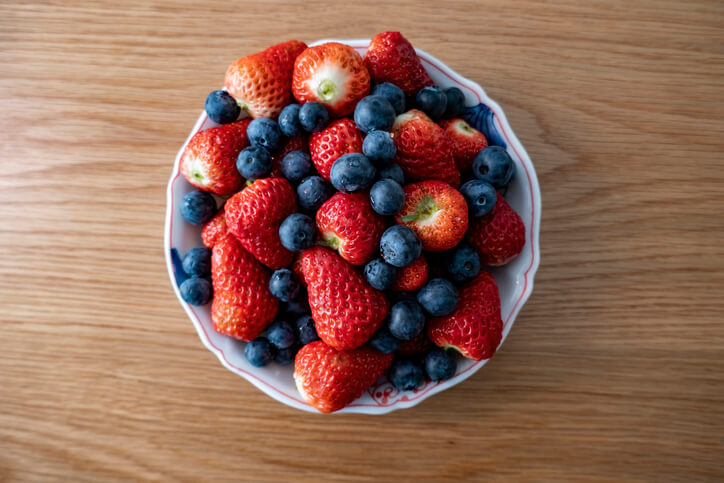 One of the best ways to support healthy digestion is by increasing your fiber intake. Fiber adds bulk to your stool and promotes regular bowel movements. Some excellent sources of fiber include:
Vegetables: Broccoli, Brussels sprouts, and avocado.
Fruits: Blackberries, raspberries, and apples.
Legumes: Black beans, lentils, and chickpeas.
Nuts and seeds: Hemp, flax, sunflower seeds, almonds, and chia seeds.
As you increase your fiber intake, it's important to drink plenty of water. Fiber absorbs water, and dehydration can contribute to constipation. Staying hydrated is essential for maintaining healthy digestion and supporting your body's natural detoxification processes.
Harness the Power of Cruciferous Vegetables
Cruciferous vegetables, such as cauliflower, cabbage, kale, radishes, broccoli, daikon, and bok choy, are particularly beneficial for supporting liver health and detoxification. These vegetables contain sulfur compounds that help increase levels of glutathione, which is one of the body's most important antioxidants. Glutathione plays a crucial role in phase II detoxification in the liver.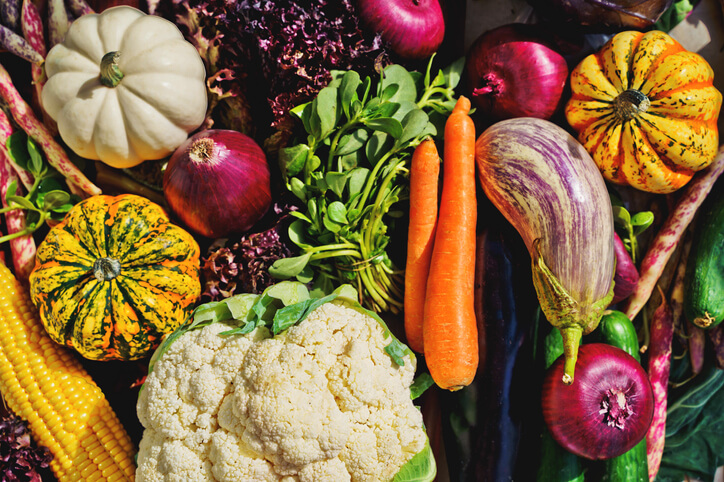 Incorporating cruciferous vegetables into your meals is easier than you might think. You can try making a refreshing shredded cabbage and carrot slaw or sauté cauliflower rice with bok choy for a flavorful and nutritious dish. By including these vegetables in your diet, you can provide your body with valuable nutrients that support its natural detoxification processes.
Snack on Brazil Nuts for a Natural Detox Boost
Brazil nuts are not only delicious but also a fantastic snack choice for supporting your body's detoxification processes. These nuts are rich in selenium, a powerful antioxidant and detoxifying agent. Selenium helps regenerate antioxidant levels, such as glutathione, and can bind to heavy metals like mercury and cadmium, facilitating their elimination from the body.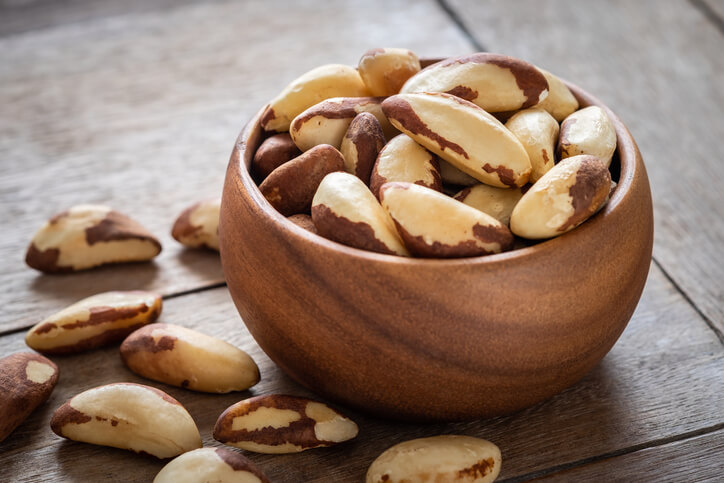 Just two brazil nuts per day have been shown to increase selenium levels in the body. So, incorporating this tasty nut into your snack routine can provide a natural detox boost and support overall health.
Prioritize Clean Sources of Protein
Protein is an essential nutrient for detoxification. It is made up of amino acids, which play crucial roles in both phase I and phase II detoxification processes in the liver. However, it's important to consider the quality of the protein you consume.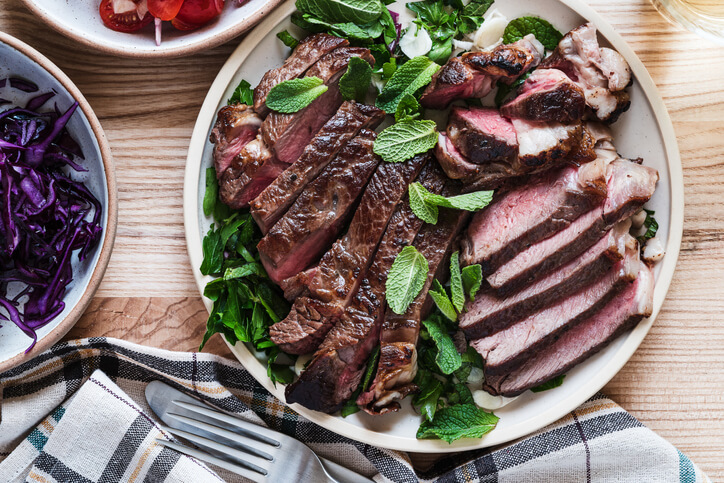 Conventionally raised animals are often exposed to antibiotics and are typically fed a diet high in corn. This can have a negative impact on the quality of the meat they produce. Instead, opt for grass-fed (and grass-finished) meats, pasture-raised poultry and eggs, and sustainably sourced seafood. These options are lower in inflammation, contain more antioxidants, and provide higher quality fats compared to their conventionally raised counterparts.
Avoid Processed Foods
It's also a good idea to limit or eliminate certain foods during a whole food detox. For example, it's a good idea to avoid processed foods, refined sugars, and artificial sweeteners as they can contribute to toxin buildup in the body. Additionally, it's important to limit or avoid alcohol, as it can tax the liver and disrupt hormone balance. Incorporating some fermented foods like yogurt, kefir, kimchi, sauerkraut, are also good idea as they provide beneficial bacteria that can help to balance gut microbiome.
Limit Alcohol Consumption
Your liver plays a vital role in metabolizing alcohol, processing more than 90% of the alcohol you consume. The breakdown of alcohol produces acetaldehyde, a known carcinogenic chemical. Recognizing the harmful nature of acetaldehyde, your liver converts it into a harmless substance called acetate, which is eliminated from your body.
While moderate alcohol consumption has been associated with certain heart health benefits, excessive drinking can severely damage liver function, leading to fat buildup, inflammation, and scarring. In such cases, the liver's ability to filter waste and toxins is compromised. Therefore, it is recommended to limit alcohol intake to one drink per day for women and two for men, while individuals who do not consume alcohol should avoid starting due to the risks outweighing any potential benefits.
Prioritize Quality Sleep
Adequate and restful sleep is crucial for supporting your body's natural detoxification system. During sleep, your brain reorganizes and recharges itself while eliminating toxic waste byproducts that accumulate throughout the day. One such waste product is beta-amyloid, a protein associated with the development of Alzheimer's disease.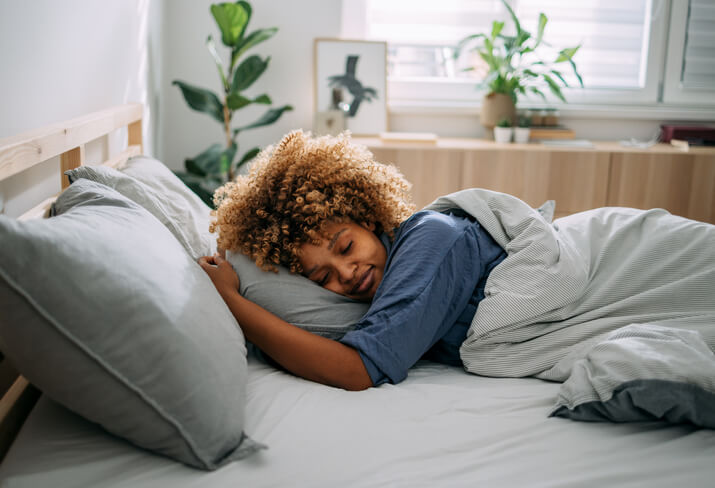 Insufficient sleep can hinder your body's ability to perform these vital functions, resulting in toxin buildup and various health consequences. Poor sleep has been linked to increased stress, anxiety, high blood pressure, heart disease, type 2 diabetes, and obesity. It is recommended to aim for 7 to 9 hours of quality sleep each night. Establishing a consistent sleep schedule and reducing exposure to blue light before bedtime can help improve sleep quality.
Hydrate with Sufficient Water Intake
Water plays a crucial role in your body's detoxification processes. Apart from quenching your thirst, water regulates body temperature, lubricates joints, aids digestion and nutrient absorption, and facilitates the removal of waste products.
Your body's cells continuously undergo repair processes and break down nutrients for energy production, resulting in the release of waste in the form of urea and carbon dioxide. Proper hydration ensures efficient transport of these waste products, allowing for their elimination through urination, breathing, and sweating. The recommended daily water intake is approximately 3.7 liters for men and 2.7 liters for women, but individual needs may vary based on diet, climate, and physical activity level.
Reduce Sugar and Processed Food Consumption
Excessive consumption of sugar and processed foods is often associated with various chronic diseases, including obesity, heart disease, cancer, and diabetes. These conditions can impair the organs responsible for detoxification, such as the liver and kidneys.
For instance, high intake of sugary beverages can lead to fatty liver, a condition that negatively affects liver function. By limiting the consumption of junk food and replacing it with healthier choices like fruits and vegetables, you can support your body's natural detoxification system. Avoiding the temptation altogether by not keeping junk food at home can also be beneficial.
Embrace Antioxidant-Rich Foods
Antioxidants play a vital role in protecting your cells from damage caused by free radicals—molecules that contribute to oxidative stress when produced excessively. While your body naturally produces free radicals during cellular processes, factors such as alcohol, tobacco smoke, poor nutrition, and exposure to pollutants can lead to their excessive production.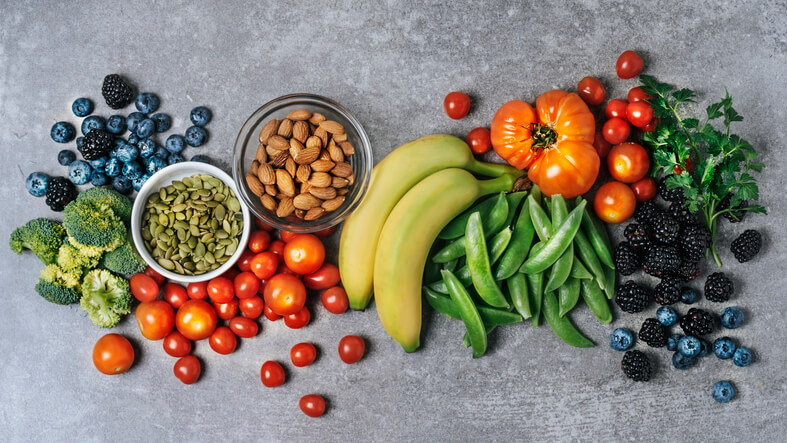 Excessive free radicals can damage various cells and have been associated with conditions like dementia, heart disease, liver disease, asthma, and certain types of cancer. Consuming a diet rich in antioxidants can help counteract oxidative stress caused by excess free radicals and other toxins, reducing your risk of diseases. It is recommended to obtain antioxidants from food sources rather than relying on supplements. Foods such as berries, fruits, nuts, cocoa, vegetables, spices, coffee, and green tea are particularly rich in antioxidants.
Incorporate Prebiotic-Rich Foods for Gut Health
Maintaining a healthy gut is crucial for the proper functioning of your detoxification system. Your intestines have a detoxification and excretion system that protects your gut and body from harmful toxins. Prebiotics, a type of fiber, serve as nourishment for the beneficial bacteria in your gut known as probiotics. When prebiotics are consumed, they enable the production of short-chain fatty acids by your good bacteria, which have numerous health benefits.
Factors like antibiotic use, poor dental hygiene, and diet quality can disrupt the balance of bacteria in your gut, potentially weakening your immune and detoxification systems while increasing the risk of disease and inflammation. Consuming foods rich in prebiotics, such as tomatoes, artichokes, bananas, asparagus, onions, garlic, and oats, can help maintain a healthy gut, supporting proper detoxification and immune function.
Moderating Salt Intake and Staying Hydrated
For some individuals, detoxification involves eliminating excess water from the body. Consuming excessive amounts of salt can lead to fluid retention, especially if you have underlying kidney or liver conditions or inadequate water intake. This fluid buildup can result in bloating and discomfort.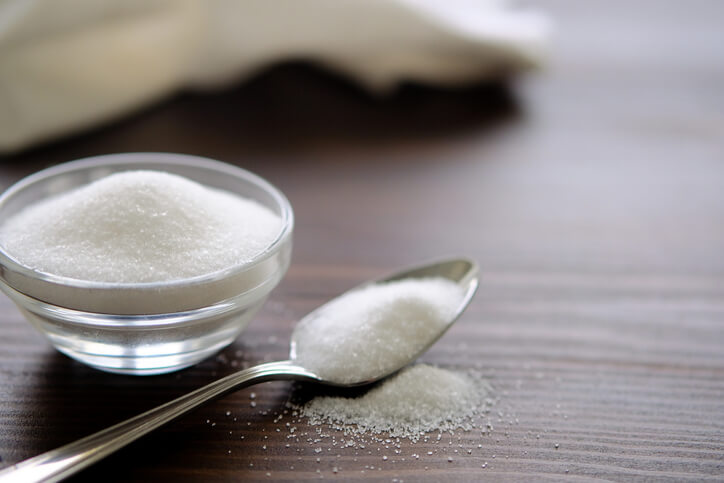 Interestingly, increasing water intake can help eliminate excess water weight caused by excessive salt consumption. When you consume too much salt without sufficient water, your body releases an antidiuretic hormone that reduces urination, hindering the detoxification process. By increasing water intake and consuming potassium-rich foods that counterbalance the effects of sodium, such as potatoes, squash, kidney beans, bananas, and spinach, you can effectively eliminate excess water and waste products.
Get Regular Physical Activity
Regular exercise is associated with a longer lifespan and a reduced risk of various conditions and diseases, including type 2 diabetes, heart disease, high blood pressure, and certain cancers. Exercise contributes to overall health through multiple mechanisms, including the reduction of inflammation—a key factor in supporting your body's detoxification system.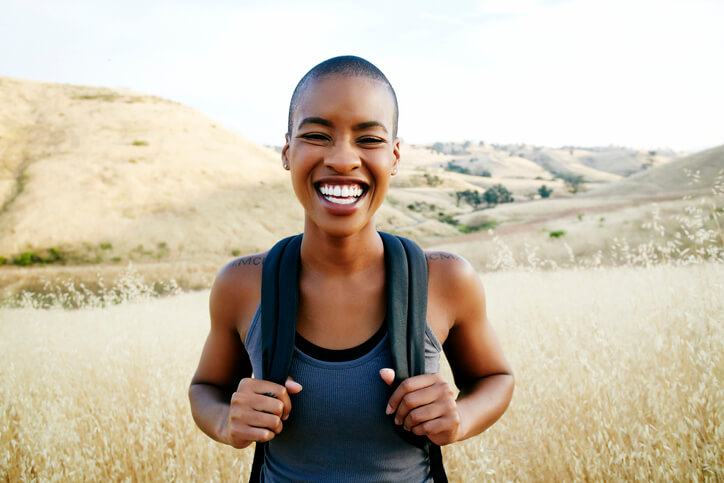 Although inflammation is necessary for healing wounds and recovering from infections, excessive inflammation weakens your body's systems and promotes disease. By reducing inflammation, exercise helps your detoxification system and other bodily functions work optimally, protecting against diseases. Aim for at least 150 to 300 minutes of moderate-intensity exercise or 75 to 150 minutes of vigorous-intensity physical activity per week.
Full Body Detoxification Tips
While detox diets lack scientific evidence to support their claims, certain dietary and lifestyle modifications may help reduce toxin load and support your body's natural detoxification system. Some additional tips include:
Consuming sulfur-containing foods like onions, broccoli, and garlic, which aid in the excretion of heavy metals.
Trying chlorella, a type of algae known for its nutritional benefits and potential to enhance toxin elimination, as suggested by animal studies.
Incorporating cilantro into your diet, as it may enhance the excretion of certain toxins, including heavy metals and chemicals.
Supporting glutathione, a major antioxidant involved in detoxification, by consuming sulfur-rich foods like eggs, broccoli, and garlic.
Opting for natural cleaning products like vinegar and baking soda to reduce exposure to potentially toxic chemicals.
Choosing natural body care products such as deodorants, makeups, moisturizers, shampoos, and personal care items to minimize chemical exposure.
While these tips show promise, many studies demonstrating their effectiveness have been conducted on animals. Further research involving human participants is necessary to confirm these findings conclusively.
Detox diets may seem appealing, but it is important to recognize that your body is already equipped with a highly efficient detoxification system. Rather than relying on restrictive diets or costly supplements, you can optimize your body's natural detoxification processes through simple lifestyle changes. By staying hydrated, reducing salt intake, staying physically active, and consuming an antioxidant-rich diet, you can support your body's natural detoxification system while improving your overall health. Remember, your body has the remarkable ability to detoxify itself—embrace the power of your own biology.