In this digital age, our lives revolve around the internet more than ever before. However, with the increasing reliance on digital platforms comes the risk of exposing our digital identities to various threats. From identity theft to data breaches, the dangers are real and pervasive. To ensure the safety of your digital identity, we have compiled a comprehensive guide outlining ten essential strategies to protect yourself online. By following these measures, you can safeguard your personal information and enjoy a secure online experience.
Create Strong and Unique Passwords
One of the foundational steps to secure your digital identity is by creating strong and unique passwords. Avoid using easily guessable information such as your name, birthdate, or phone number. Instead, opt for a combination of uppercase and lowercase letters, numbers, and special characters. For added security, consider using a password manager that generates and securely stores complex passwords for each of your online accounts.
Enable Two-Factor Authentication (2FA)
Two-factor authentication provides an extra layer of security for your online accounts. By enabling 2FA, you add an additional verification step to the login process, typically requiring a unique code sent to your phone or email. This ensures that even if hackers manage to obtain your password, they won't be able to access your accounts without the second factor. Enable 2FA wherever possible to enhance the protection of your digital identity.
Keep Software and Devices Updated
Regularly updating your software, operating systems, browsers, and mobile devices is crucial for maintaining online security. Software updates often include security patches that address vulnerabilities exploited by cybercriminals. Enable automatic updates or regularly check for updates manually to ensure you have the latest security enhancements.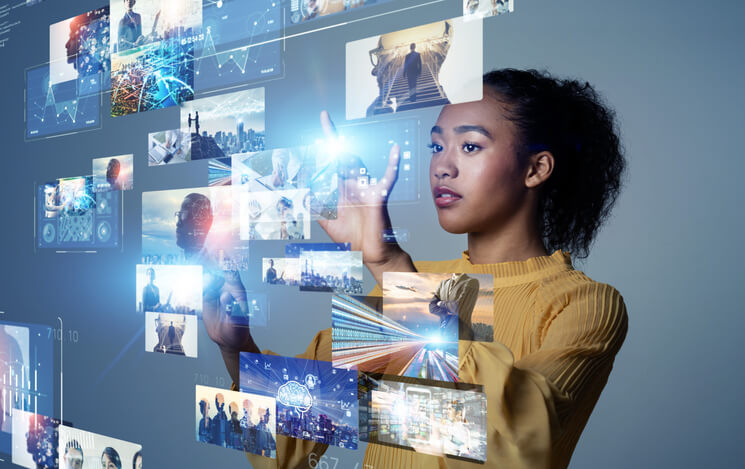 Be Cautious with Email and Avoid Phishing Scams
Phishing scams remain a prevalent method used by cybercriminals to trick individuals into revealing sensitive information. Exercise caution when opening email attachments or clicking on links, especially from unknown or suspicious sources. Be vigilant for signs of phishing, such as misspellings, generic greetings, urgent requests for personal information, or emails claiming to be from reputable organizations. When in doubt, contact the sender directly to verify the legitimacy of the email.
Utilize Virtual Private Networks (VPNs)
When connecting to public Wi-Fi networks or accessing the internet from unfamiliar locations, consider using a Virtual Private Network (VPN) to encrypt your online activities. A VPN creates a secure tunnel between your device and the internet, ensuring that your data remains encrypted and protected from potential eavesdropping or data interception by hackers.
Secure Your Wi-Fi Network at Home
Protecting your home Wi-Fi network is crucial to prevent unauthorized access to your digital identity. Change the default login credentials of your router to a strong and unique password. Enable network encryption, such as WPA2, to encrypt the data transmitted between your devices and the router. Regularly update your router's firmware to patch any security vulnerabilities.
Be Selective About Sharing Personal Information on Social Media
Exercise caution when sharing personal information on social media platforms. Avoid posting sensitive details such as your full name, address, phone number, or financial information publicly. Adjust your privacy settings to limit the visibility of your posts and ensure that only trusted friends or connections can access your personal information. Regularly review and remove unnecessary personal information from your social media profiles.
Implement Security Software and Firewalls
Install reputable security software, including antivirus and anti-malware programs, on your devices. These tools provide real-time protection against various types of threats, such as viruses, ransomware, and spyware. Additionally, enable firewalls on your devices to monitor incoming and outgoing network traffic, acting as a barrier against unauthorized access.
Regularly Monitor Your Financial Accounts
Frequently review your bank statements, credit card transactions, and other financial accounts to detect any suspicious activity. Report any unauthorized charges or transactions immediately to your financial institution. Consider setting up alerts or notifications for account activity to receive real-time updates and mitigate potential fraudulent activities promptly.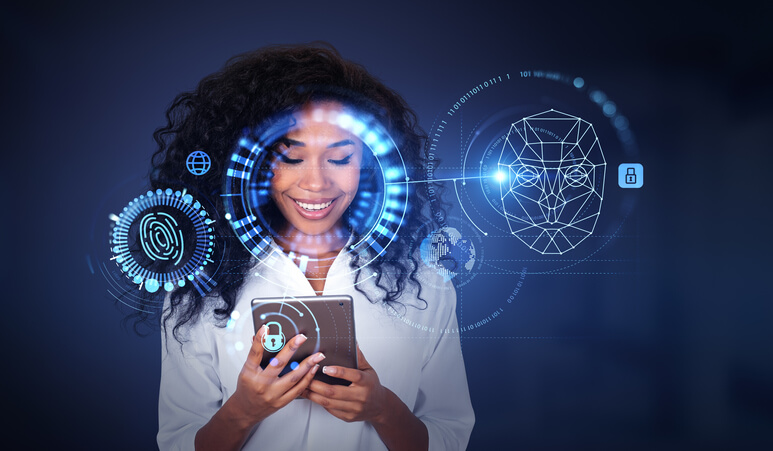 Use Secure Payment Methods for Online Transactions
When making online purchases or conducting financial transactions, use secure payment methods such as credit cards or trusted digital payment platforms. Credit cards offer additional fraud protection and dispute resolution services. Avoid sharing sensitive payment information through email or on unsecured websites to minimize the risk of your financial data being compromised.
Educate Yourself on Online Privacy and Security
Stay informed about the latest cybersecurity threats and best practices by educating yourself on online privacy and security. Follow reputable cybersecurity blogs, subscribe to newsletters, or participate in online security forums to stay updated on emerging risks and effective protection strategies. Increasing your knowledge and awareness will empower you to make informed decisions regarding your digital identity.
Implement Data Encryption
Encrypting sensitive data adds an extra layer of protection, making it unreadable to unauthorized individuals. Utilize encryption tools or services to encrypt files, folders, and sensitive information stored on your devices or transmitted over networks. This ensures that even if your data is intercepted, it remains secure and inaccessible without the encryption key.
Be Mindful of Third-Party App Permissions
When installing mobile apps or granting permissions to third-party services, carefully review the access privileges requested by the app. Grant only the necessary permissions required for the app's functionality. Be cautious of apps that ask for excessive access to your personal data or device features, as they may compromise your digital identity.
Conduct Regular Data Backups
Regularly backing up your important data is essential for protecting your digital identity. Create backups of critical files, documents, photos, and other valuable information on external storage devices or cloud-based services. In the event of data loss or a security breach, having backups ensures that you can recover your data without significant disruption or loss.
Practice Offline Security Measures
Protecting your digital identity extends beyond the online realm. Safeguard physical documents containing sensitive information, such as passports, Social Security cards, or financial statements, in secure locations. Shred documents before discarding them to prevent dumpster diving identity theft. Be cautious of unsolicited phone calls or messages requesting personal information and avoid sharing sensitive details over the phone unless you have verified the legitimacy of the caller.
Safeguarding your digital identity is paramount in the digital era we live in. These strategies can significantly reduce the risk of identity theft and online fraud. Protect your passwords, keep your software updated, use two-factor authentication, be cautious when sharing personal information, secure your Wi-Fi network, exercise caution when downloading apps, educate yourself about phishing scams, monitor your accounts and credit reports, protect your digital identity offline, and stay informed. By prioritizing online security, you can confidently navigate the digital world while keeping your digital identity safe and secure.