Oily skin can be a challenge when it comes to makeup. Excess oil production can cause makeup to slip, slide, and fade, leading to a greasy, shiny appearance. However, with these makeup tips for oily skin, you can create a flawless look that stays put and controls excess oil.
Why you shouldn't use any kind of makeup for oily skin
Clogged pores: Oily skin is prone to clogged pores, which can lead to breakouts. Using makeup, especially heavy or oil-based products, can exacerbate this issue by clogging pores and causing more breakouts.
Excess oil production: Using heavy or oily makeup can contribute to excess oil production on the skin, leading to a greasy, shiny appearance.
Irritation and inflammation: Some makeup products, particularly those that are not noncomedogenic or oil-free, can irritate and inflame the skin, leading to redness and sensitivity. This can be especially problematic for those with oily skin, as inflammation can increase oil production and contribute to breakouts.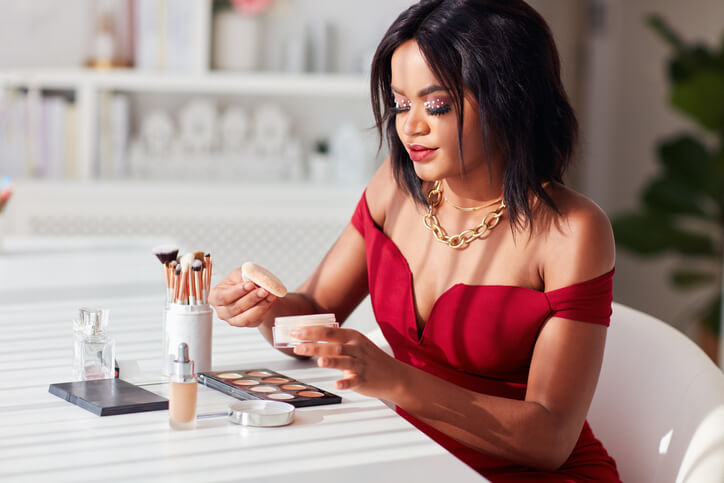 How to Apply Makeup to oily skin
Choosing the right makeup products and applying them correctly is essential when it comes to oily skin. Excessive oil production can make your makeup slide and fade, but fear not! With the following makeup tips tailored specifically for oily skin, you can achieve a flawless look that stays put all day while effectively controlling excess oil.
Opt for Oil-Free or Noncomedogenic Products
When selecting makeup for oily skin, it's crucial to pay attention to the formulation. Look for products labeled "oil-free" or "noncomedogenic" as they are less likely to clog pores and cause breakouts. Steer clear of heavy, creamy, or oily formulations, as they contribute to excess oil production and create a greasy appearance on the skin. Instead, choose lightweight, oil-free options that provide coverage without feeling heavy or caked-on.
Begin with a Clean, Dry Face
Before starting your makeup application, it's vital to have a clean and dry canvas. Oily skin is prone to clogged pores, so starting with a fresh slate helps prevent exacerbating this issue. Cleansing your face thoroughly with a gentle cleanser removes any dirt, excess oil, or impurities, ensuring that your makeup adheres better and lasts longer.
Use a Primer
A primer is a valuable tool in your makeup arsenal when you have oily skin. It not only helps to create a smoother surface for makeup application but also assists in controlling excess oil and prolonging the wear of your makeup. Look for primers specifically formulated for oily skin or those with a matte finish, as they help combat shine and keep your makeup in place throughout the day.
Choose Lightweight Foundations
Foundation plays a crucial role in your makeup routine, especially for oily skin. Heavy, full-coverage foundations tend to feel dense and cakey, exacerbating the greasy appearance. Instead, opt for lightweight, oil-free foundations or mineral powder foundations. These formulations provide coverage while feeling weightless on the skin, effectively controlling excess oil production and promoting a more matte finish.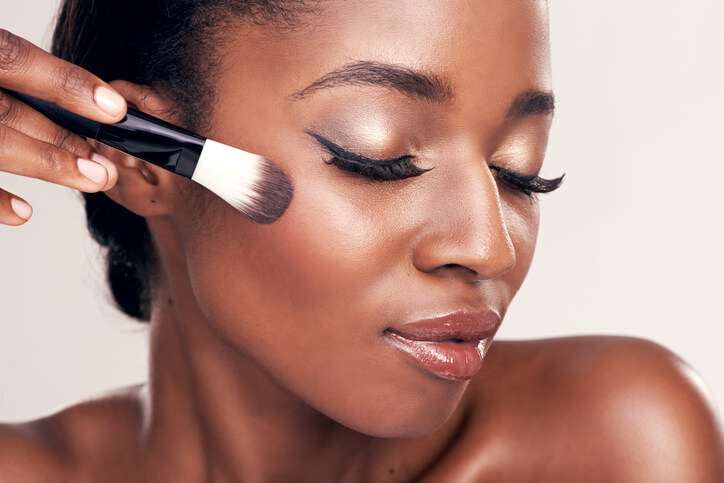 Apply Makeup in Thin Layers
To avoid caking and minimize excess oil production, apply your makeup in thin layers. Layering your products gradually helps create a more natural and flawless appearance without overwhelming your skin. By building coverage gradually, you can achieve a long-lasting, fresh look that stays put throughout the day.
Set Your Makeup with a Setting Powder
Setting powder is a must-have for oily skin. It works wonders in absorbing excess oil and extending the longevity of your makeup. Opt for translucent or matte setting powders, as these finishes prevent any additional shine on your skin. Additionally, carrying blotting papers with you allows for convenient touch-ups throughout the day, removing excess oil while preserving your matte look.
Enhance Your Makeup with a Setting Spray
For added insurance against excess oil and to set your makeup, consider incorporating a setting spray into your routine. Look for setting sprays with a matte finish, as they help your makeup stay in place without adding any extra shine to your skin. A few spritzes of a setting spray will help seal your makeup and provide a long-lasting matte effect.
Blotting Papers for On-the-Go Touch-Ups
Blotting papers are an excellent tool for quickly and effortlessly removing excess oil from your skin without disturbing your makeup. Keep a pack of blotting papers handy for touch-ups throughout the day. Gently pressing the blotting paper onto oily areas of your face will absorb the excess oil, leaving you with a fresh, matte look.
Moisturize Strategically
Moisturizing is essential for maintaining healthy skin, even for those with oily skin. However, it's crucial to avoid overloading your skin with too much moisturizer. Opt for lightweight, oil-free moisturizers and apply them sparingly. Additionally, consider incorporating a mattifying cream or gel into your skincare routine to further control excess oil production and promote a matte finish.
Hands Off Your Face
As tempting as it may be, try to avoid touching your face throughout the day. Touching your face transfers oil and bacteria, leading to breakouts and a shiny complexion. By keeping your hands away from your face as much as possible, you can help maintain a more matte and flawless appearance.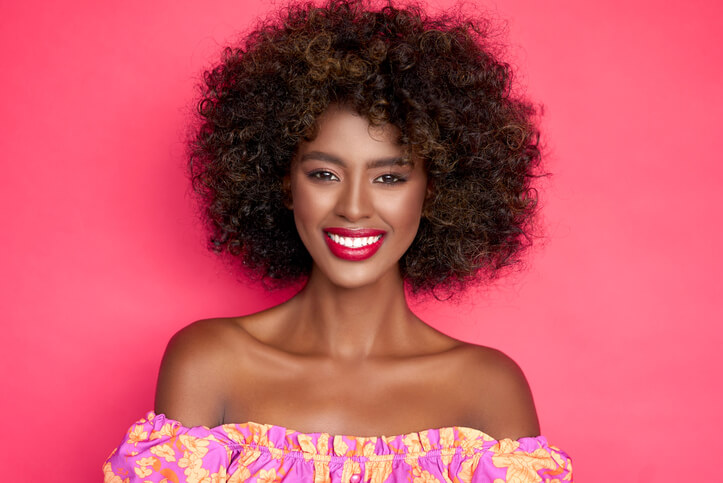 Remove Makeup Before Bed
Properly removing your makeup before bed is crucial for all skin types, especially for those with oily skin. Leaving makeup on overnight can clog pores and lead to breakouts. Ensure you use an oil-free makeup remover to thoroughly cleanse your skin. Follow up with a gentle cleanser to eliminate any remaining residue. This routine allows your skin to breathe and regenerate overnight, promoting a healthier complexion.
Avoid Formulas That Add Shine
While the dewy makeup look has gained popularity, it's not the most suitable choice for those aiming to reduce shine. To combat excessive oiliness, avoid formulas that are too luminous and dewy. Using luminous primers all over the face can result in an overly oily appearance. Opt instead for foundations with a natural or matte finish to control oil and create a more balanced complexion.
Clean Your Makeup Brushes Regularly
Maintaining clean makeup brushes is crucial for everyone, but it is especially important for those with oily skin. Oil from your face can transfer onto your brushes, leading to an accumulation of dirt and debris. Regularly clean your brushes using a designated makeup brush cleaner or micellar water to ensure they remain free from oil and bacteria. Allow them to air dry thoroughly before using them again.
Adjust Your Product Selection
If you have tried all the above tips and are still unsatisfied with the shine levels on your skin, consider switching up the products you use. Not all products work for everyone, even if they have the same skin type. Experiment with different brands and formulations to find the ones that work best for your oily skin. Personalize your routine to achieve the desired matte and long-lasting finish.