It is important to have the right tools and equipment to create a variety of makeup looks. Here is a list of the most essential natural makeup tools and must-haves for doing professional makeup styles at home.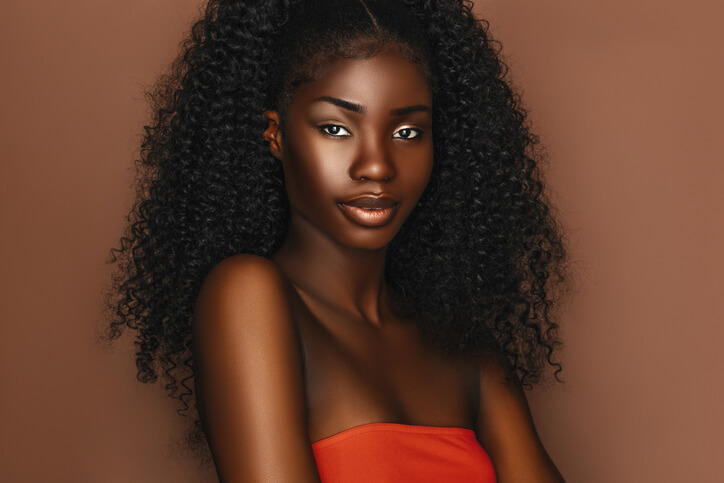 Makeup brushes
A set of high-quality makeup brushes is essential for applying and blending makeup smoothly and evenly. Look for brushes with natural hairs, such as goat or horse hair, as they are softer and more gentle on the skin. Make sure to have a variety of brush sizes and shapes, including small detail brushes, medium blending brushes, and large powder brushes.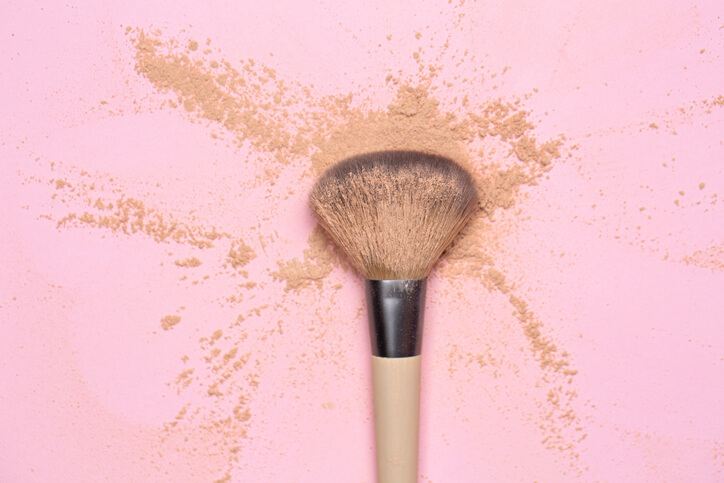 Makeup sponges
Makeup sponges are another important tool for applying and blending makeup. They are great for creating a natural, seamless finish, especially when used wet. Make sure to have a few sponges in different shapes and sizes to accommodate different areas of the face.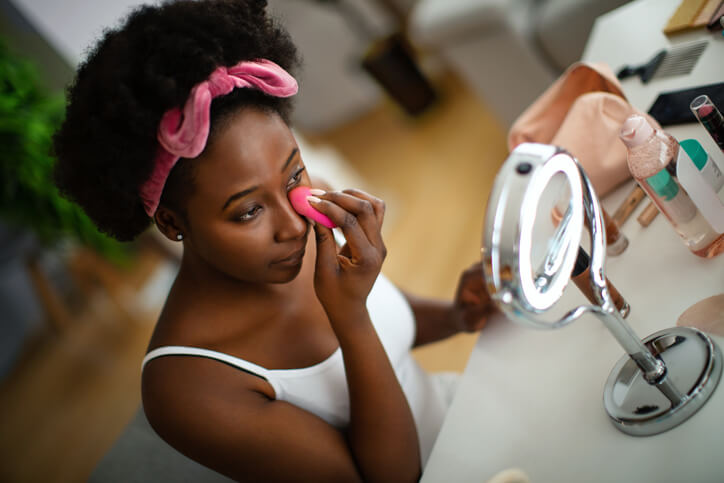 Makeup palettes
A set of makeup palettes is a must-have for any professional makeup stylist. Palettes allow you to mix and match different shades and colors to create custom looks for your clients. Look for palettes with a range of shades, including neutral, warm, and cool tones.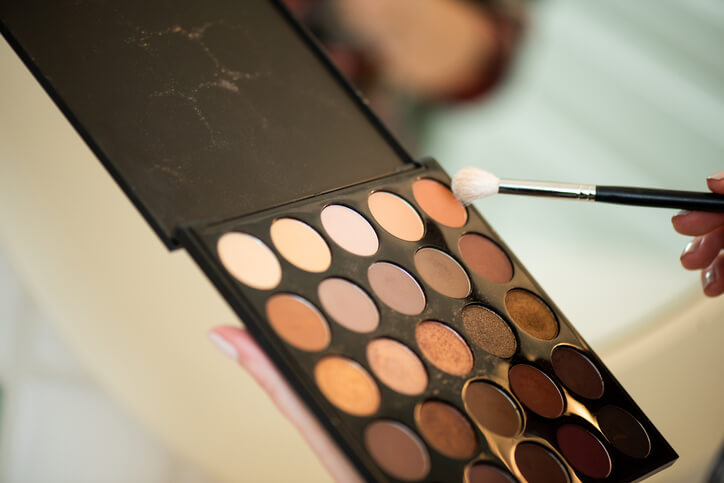 Mascara
Mascara is a staple in any makeup kit, as it can add volume and length to the lashes for a more dramatic look. Look for natural mascaras made with plant-based ingredients, such as avocado oil and coconut oil, to nourish and condition the lashes.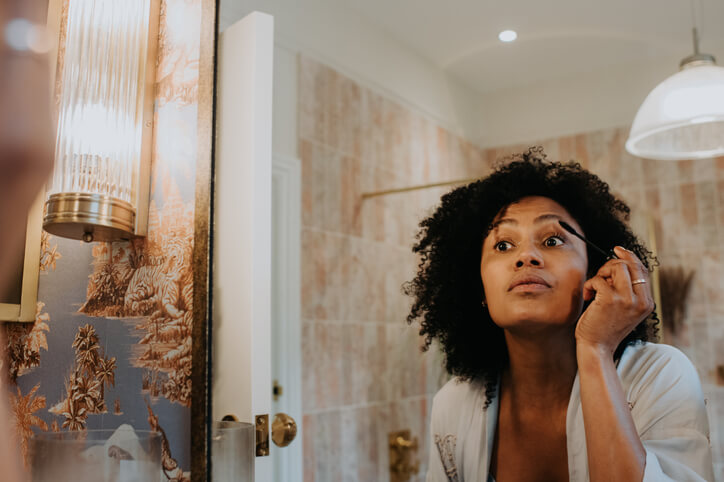 Lip balm
Lip balm is an essential tool for keeping the lips hydrated and healthy, especially during dry winter months. Look for natural lip balms made with ingredients such as shea butter and coconut oil to moisturize and protect the lips.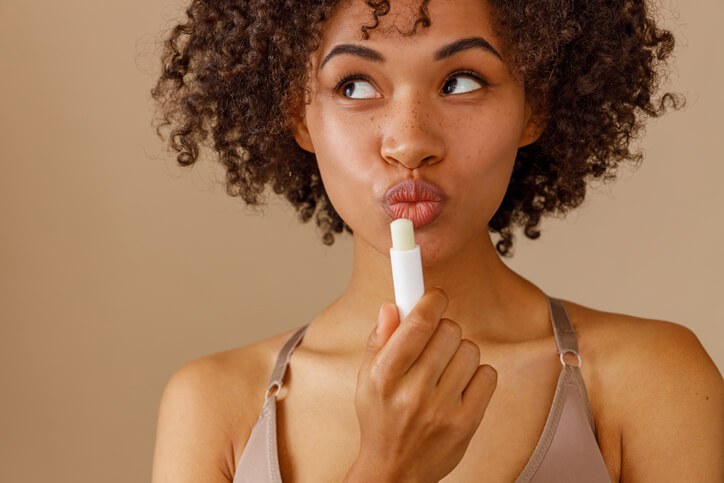 Makeup remover
A gentle makeup remover is essential for removing makeup at the end of the day without stripping the skin of its natural oils. Look for makeup removers made with natural ingredients, such as coconut oil or aloe vera, to effectively remove makeup while nourishing the skin.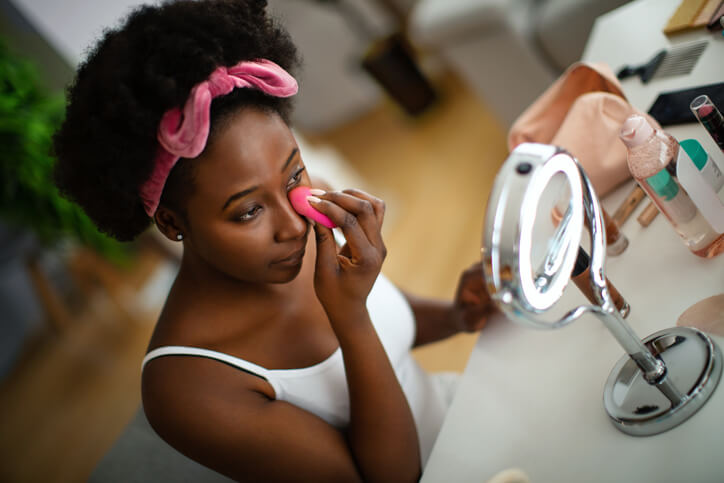 Natural makeup tips to complement your natural beauty
Natural makeup is all about enhancing your natural beauty, rather than covering it up with heavy, artificial-looking products. Here are some tips for achieving the best results when doing natural makeup.
Start with a clean, moisturized face: Make sure to cleanse and moisturize your skin before applying any makeup. This will help the makeup glide on smoothly and evenly, and will also help it last longer throughout the day.
Use minimal foundation: When it comes to natural makeup, less is often more. Rather than applying a full face of foundation, try using a lightweight, sheer formula to even out your skin tone. Use a small amount of concealer to cover any blemishes or dark circles, and blend it well to avoid a cakey finish.
Enhance your natural features: Use makeup to enhance your natural features, rather than changing them completely. For example, use a brow pencil or powder to fill in any sparse areas and define your brows, rather than drawing on completely new ones. Use a natural-looking blush to add a touch of color to your cheeks, and a neutral lip color to enhance your natural lip color.
Blend, blend, blend: Blending is key when it comes to natural makeup. Use a blending brush or sponge to seamlessly blend your foundation, concealer, and other products into your skin, to avoid any harsh lines or streaks.
Use natural ingredients: Look for makeup products made with natural ingredients, such as plant oils and extracts, to nourish and protect your skin. These types of products are often more gentle on the skin and are less likely to cause irritation or breakouts.
---
By having these essential natural makeup tools and equipment on hand, and following these natural makeup tips, you will be well-equipped to create professional makeup styles at home and achieve a fresh, natural look that enhances your natural beauty. Remember to always start with a clean, moisturized face and use minimal products, focusing on enhancing your natural features. Blend well and use natural ingredients for the best results.