Calling all coffee aficionados on the quest for an unparalleled brew – your search ends here. Prepare to embark on a tantalizing journey as BLACK GIRL MAGIC® Coffee takes you on a flavor expedition like no other.
Prepare to be captivated by a diverse range of blends that cater to every discerning palate. From the timeless allure of dark roasts, boasting bold and rich complexities, to the vibrant and effervescent notes found in our bright and fruity concoctions, BLACK GIRL MAGIC® Coffee offers an exquisite selection that will awaken your taste buds and invigorate your senses.
Crafted with Utmost Precision
Each batch of BLACK GIRL MAGIC® Coffee blends is meticulously sourced from small farms and cooperatives spanning the globe. These exceptional beans are carefully roasted in small batches, ensuring an unrivaled level of freshness and capturing the true essence of their origin.
Experience the dedication and expertise that goes into every cup, as BLACK GIRL MAGIC® Coffee transcends the ordinary and delivers an extraordinary brewing experience. Treat yourself to the magic that awaits within each sip and discover a world of unparalleled flavor that will transform your mornings into unforgettable moments of pure coffee bliss. BLACK GIRL MAGIC® Coffee – where excellence meets indulgence also make some seriously amazing coffee.
BLACK GIRL MAGIC® Coffee blends are sourced from small farms and cooperatives around the world and are roasted in small batches to ensure maximum freshness and flavor. With a range of blends that includes everything from classic dark roasts to bright and fruity blends, Black Girl Magic offers something for every coffee lover.
JuJu Blend
Their flagship blend, the JuJu Blend, is an absolute must-try. It's the perfect representation of their roast style, offering a flavor profile that's sweet, clean, and perfectly balanced. With its floral high notes and juicy undertones, this blend is truly one of a kind. And let's not forget that it won the 2018 Bronze Medal for Best Espresso – beating out over 1000 coffees from more than 300 roasters. Impressive, right?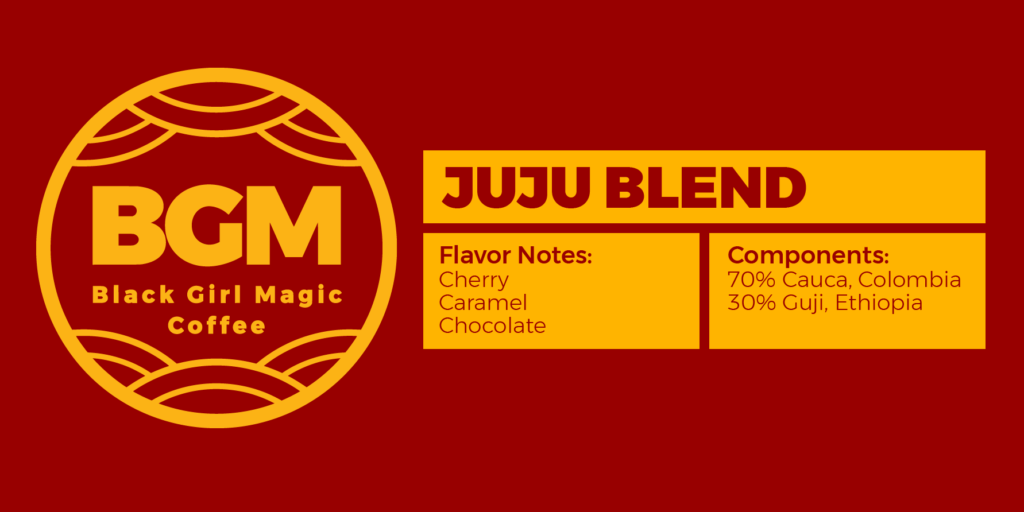 When it comes to taste, the JuJu Blend doesn't disappoint. The hazelnut, milk chocolate, and browned almond tasting notes make for a deliciously rich and satisfying experience. And with direct trade components from 50% Brazil and 50% Honduras, you can feel good knowing that your coffee has been ethically sourced.
Mojo Blend
If you're in the mood for something a little darker, the Mojo Blend is where it's at. Made up of the same components as the Voodoo Blend but roasted to a slightly darker degree, this blend offers a roasted almond and bakers chocolate flavor profile with the heaviest body of all of BLACK GIRL MAGIC® Coffee's offerings. The 70% Brazil and 30% Honduras direct trade components give it that extra edge that coffee connoisseurs crave.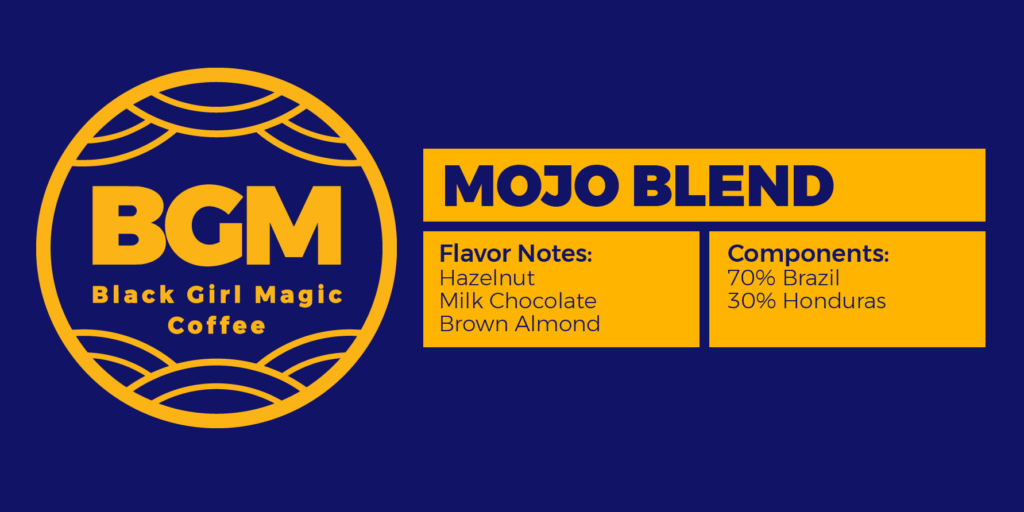 Voodoo Blend
And last but not least, the Voodoo Blend is the perfect choice for those looking for a classic diner coffee flavor with a high-quality twist. The hazelnut, milk chocolate, and browned almond notes are seriously on point – and we guarantee that you'll enjoy them with or without milk. The blend's direct trade components from 50% Brazil and 50% Honduras ensure that you're getting a top-quality product.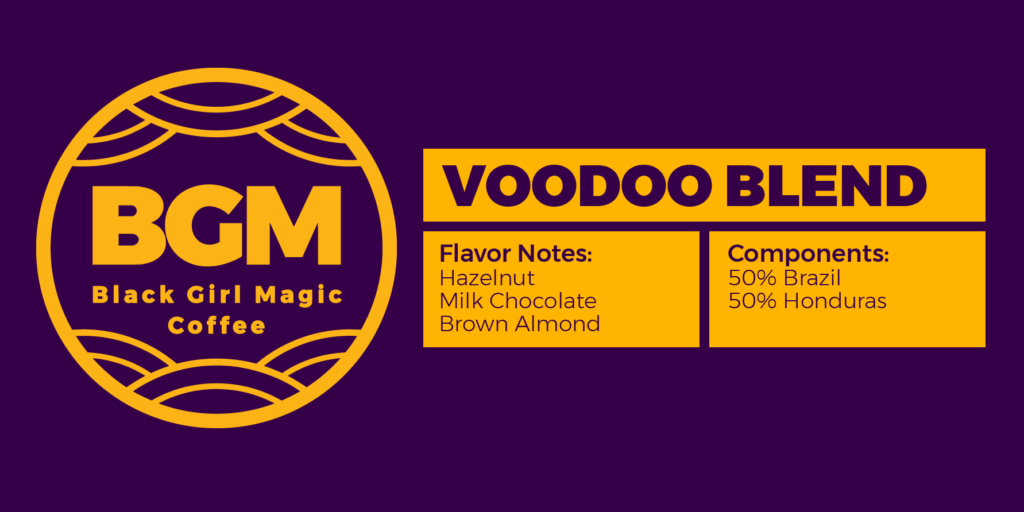 All in all, BLACK GIRL MAGIC® Coffee is seriously impressive. From the carefully sourced components to the expert roast styles, this company knows their coffee. So Whether you're a coffee aficionado or you're looking for a delicious and socially conscious cup of coffee, Black Girl Magic is the perfect choice. With their dedication to excellence, innovation, and inclusivity, they are sure to become a standout in the coffee industry and a beloved favorite among coffee lovers everywhere.