From the Disney Channel's bustling corridors to the vibrant set of Peacock's Fresh Prince reboot, Coco Jones consistently captivates. Her potent talent makes her a fitting choice for BLACK GIRLS BOND's "Who Rocks Next" feature—an exploration not just of her abilities but her inspiring journey, resilience, and the path she blazes for future Black female artists.
Raised in Nashville, TN, Jones enjoyed a childhood steeped in creativity. As the daughter of an NFL player and a singer, she intimately understood the fruits of unwavering passion and disciplined work, lessons that have become cornerstones of her thriving career.
Her affinity for music bloomed early. By nine years old, Jones began recording songs in an improvised studio—a Windows PC ingeniously repurposed by her mother. This testament to familial support and creativity catalyzed Jones' breakthrough in the entertainment industry.
Her initial strides into acting occurred alongside her musical journey. Making her mark on Disney's musical sketch comedy, So Random!, Jones further entranced audiences with her performance in the network's TV movie, Let It Shine. Acting thus became an amplifier of her musical craft, enabling her songs to evolve into stirring narratives.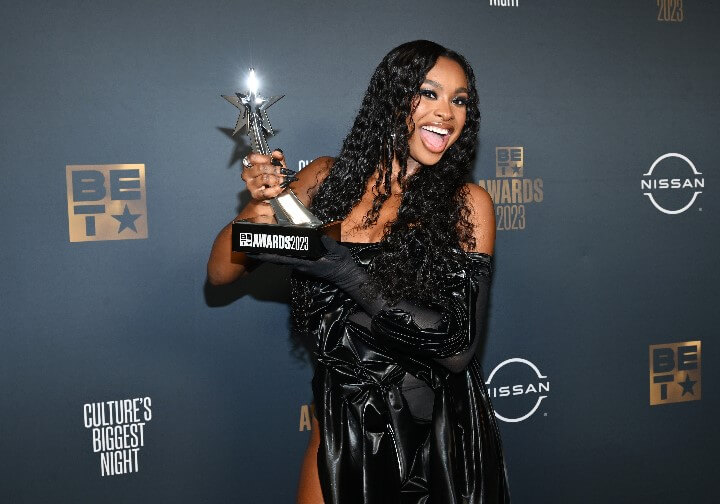 Yet, her journey to stardom wasn't without hurdles. Following her successful role in Let It Shine, Jones stood on the brink of superstardom. A sequel to the film and a TV show were in the pipeline. However, the record label she was signed to, abruptly dropped her, citing a lack of a clear marketing strategy.
In the face of setbacks, Jones demonstrated admirable tenacity. She re-emerged triumphantly in 2020 via TikTok, where her covers and original verses won millions of likes, leading to her introduction to High Standardz, a branch of Def Jam. In tandem with her musical career revival, she claimed the prominent role of Hilary Banks in the rebooted Fresh Prince of Bel-Air.
Her casting as Hilary Banks, a character initially played by Karyn Parsons, resonated profoundly. Jones, as a dark-skinned woman, shattered conventional casting norms that had historically favored light-skinned actresses. Her casting emboldened representation, striking a powerful chord with Black women.
Jones' story is a testament to the transformative power of ambition, authenticity, and resilience. Despite the pressures of fame, she remains grounded, attributing this equanimity to her past lows and their revelation of fame's fleeting nature.
Fuelled by a fear of regret and an unwavering dedication to her dreams, Jones harnessed her past experiences to fortify her ambition. She remains resolute in her mission: to inspire change, forge connections with fans, and share her narrative through her music.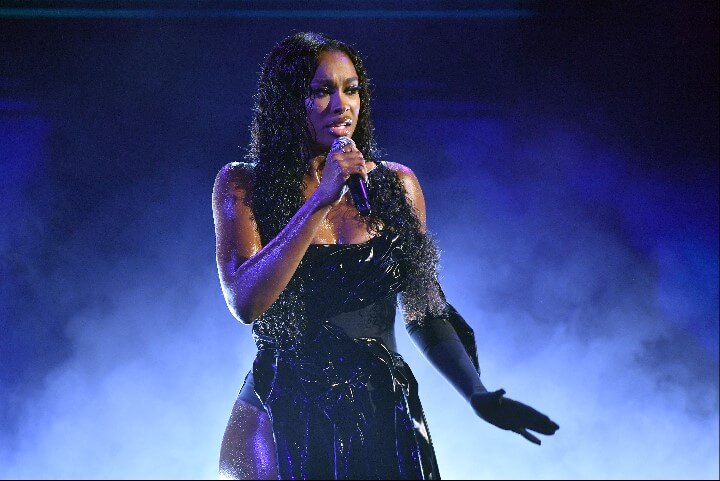 Jones' bright future mirrors her rising accolades, most notably the Best New Artist title at the 2023 BET Awards—a testament to her talent and potential. Accepting the honor, Jones paid tribute to her culture and community, stating, "Thank you so much to my culture, who has stood beside me, and we were raised together. It's been a really long, long journey."
Speaking directly to aspiring Black girls, she acknowledged the additional barriers they often face. Despite these challenges, she urged them to persist, "For all of my Black girls, we do have to fight a little harder to get what we deserve but don't stop fighting even when it doesn't make sense, and you're unsure how you're going to get out of those circumstances. Keep pushing because we are deserving of great things."
Today, Coco Jones stands as a beacon of persistence, authenticity, and unwavering self-belief. As she continues to shatter barriers and redefine norms, her journey is undoubtedly one to observe, admire, and learn from. With her distinct voice, relentless resilience, and undeniable talent, she is not just poised to rock next, but she's already begun.