Staying hydrated is a cornerstone of good health, but let's face it—plain water can be dull. That's where infused waters come in, and cucumber water takes the lead as a revitalizing and delicious choice.
In this article, we'll delve into the reasons why cucumber water should be on your radar. We'll explore the numerous health benefits it offers, provide you with enticing recipes, share tips on selecting the perfect cucumber, and unveil some fascinating facts about this incredible vegetable. Additionally, we'll address frequently asked questions to ensure you have all the information you need.
Benefits of Cucumber Water
What are the health benefits of cucumber water, and why should you make it a part of your daily wellness routine?
Hydration at Its Finest
Water is the elixir of life, and staying hydrated is crucial for overall well-being. However, plain water can become monotonous, leading to inadequate consumption. Cucumber water comes to the rescue, offering a refreshing twist that encourages you to drink more throughout the day. With a water content of approximately 95%, cucumbers are an excellent source of hydration, leaving you feeling invigorated and energized.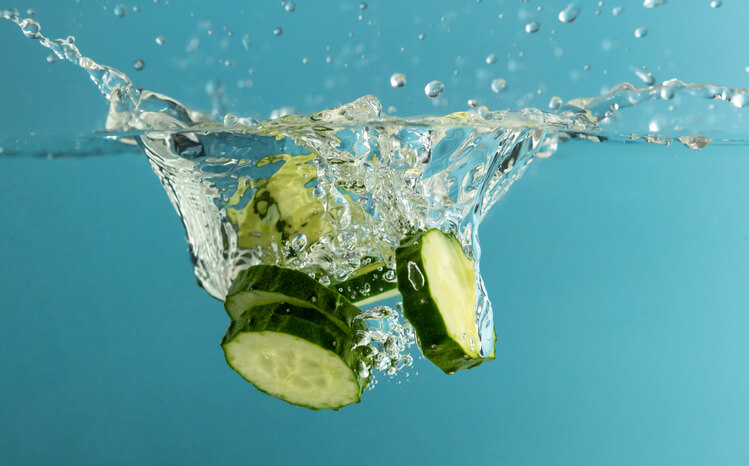 Muscular Marvel
Did you know that cucumber water can benefit your muscles? Cucumbers contain silica, a trace mineral vital for maintaining healthy connective tissue. By infusing your workout water with cucumber slices, you not only add a burst of refreshing flavor but also provide your body with a dose of silica, meeting some of your fitness needs along the way.
Nurturing Bone Health
Vitamin K, found abundantly in cucumbers, plays a pivotal role in transporting calcium to your bones. Including just one unpeeled cucumber in your daily regimen provides about 22% of your recommended daily intake of this bone-strengthening vitamin. Additionally, cucumbers contain silica and manganese minerals, which further contribute to bone health and may reduce the risk of developing osteoporosis.
The Secret to Radiant Skin
Proper hydration is key to achieving and maintaining beautiful skin, and cucumber water helps you on that quest. Loaded with silica and antioxidants, cucumbers aid in keeping your skin clear and preventing breakouts. The pantothenic acid, or Vitamin B-5, in cucumbers can even help calm acne when applied topically or used as a face wash. Furthermore, the essential nutrient Vitamin K plays a vital role in promoting healthy skin.
Low Calorie, High Taste
With only around 45 calories in an entire cucumber, adding slices to your water won't contribute significantly to your caloric intake. Infused cucumber water offers a burst of vibrant flavor without the added calories found in sports drinks or soda, making it an ideal choice for those on a weight loss journey.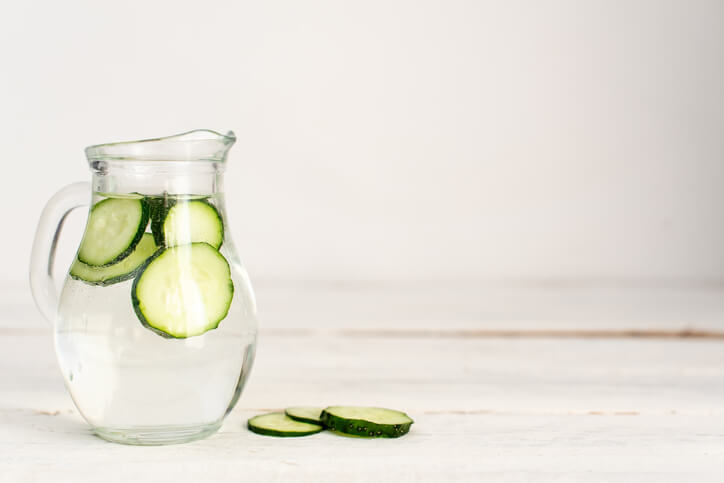 Antioxidant Powerhouse
Antioxidants are essential nutrients that protect against cell damage and combat illness. Cucumbers are rich in antioxidants such as Vitamin C, manganese, beta-carotene, molybdenum, and various flavonoids. Including cucumber water in your daily routine ensures a steady supply of these powerful compounds, safeguarding your body from potential harm.
Nourishing Brain Health
Believe it or not, cucumber may boost your brainpower. Studies have shown that cucumbers contain a flavonol called fisetin, which has been found to prevent memory loss and learning deficits in aging mice, including those prone to Alzheimer's disease. While the effects in humans are still being studied, the potential brain-boosting properties of cucumber water are certainly intriguing.
A Natural Detox Drink
Cucumber water, often recommended during juice cleanses, acts as a natural diuretic and detoxifying agent. By promoting urine production, it assists the body in eliminating toxins. Additionally, the fiber content in cucumbers aids in cleansing the digestive system.
Blood Pressure Buddy
Potassium, an electrolyte crucial for regulating blood pressure, can be found in abundance in cucumbers. When you consume cucumber water, the potassium content helps your body flush out excess sodium, which can contribute to high blood pressure. Sip on cucumber water and give your cardiovascular system a helping hand.
Curbing the Appetite
One of the remarkable benefits of cucumber water is its ability to make you feel full, making it easier to resist the temptation of snacks between meals. While plain water alone might not satisfy your cravings, the fresh and subtly flavored infused water can trick your brain and stomach into thinking you've had a snack, reducing the urge to reach for unhealthy alternatives.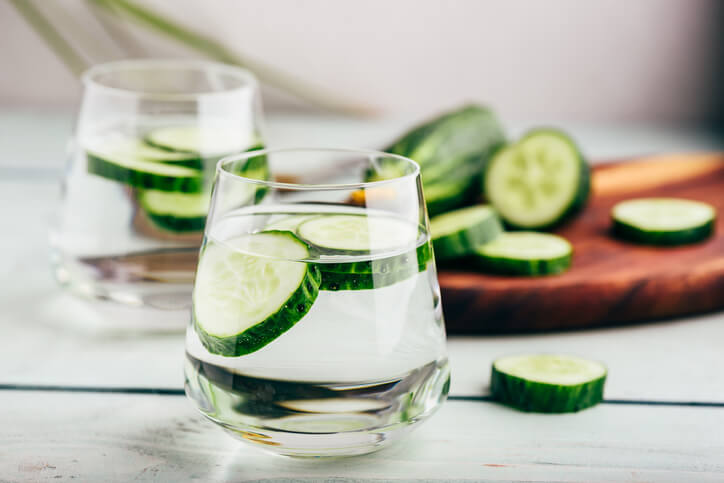 A Potential Ally Against Cancer
Research suggests that cucumbers may play a role in the fight against cancer. The antioxidants present in cucumbers, along with compounds called cucurbitacins and a group of nutrients called lignans, have shown promise in preventing the onset or progression of certain cancers. One recent study even proposed that the dietary flavonoid fisetin, found in cucumbers, could slow the progression of prostate cancer.
Budget-Friendly Elixir
Cucumbers are the fourth most widely cultivated vegetable globally. While organic cucumbers may be slightly pricier than conventionally grown ones, they still offer a cost-effective hydration solution compared to other vegetables.
Fit for Various Diets
Whether you follow a keto, gluten-free, or vegan diet, cucumber water is a versatile beverage that suits a range of dietary preferences and restrictions. Its simplicity and compatibility make it an excellent choice for individuals with diverse eating habits.
Impress Your Guests
Elevate your hosting game by presenting a beautiful pitcher or carafe of chilled cucumber water on your table. This simple addition adds a touch of elegance to any gathering, making even impromptu get-togethers with friends feel like a luxurious experience. For added flair, set up a sparkling water bar with cucumbers and various fruits and herbs like fresh mint leaves, allowing your guests to create their own infused water concoctions. Opt for mason jars as vessels for infused water, adding a charming touch to your presentation.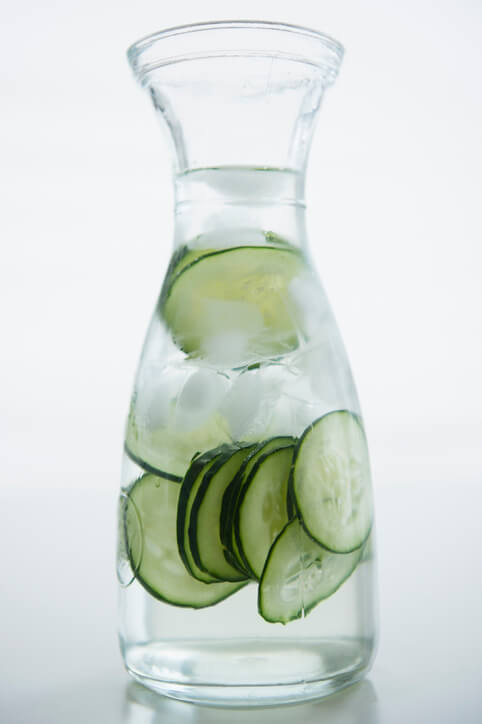 An Irresistible Taste Sensation
Too often, we reach for sugary beverages instead of plain water when we crave something more flavorful. Cucumber water offers a tantalizing taste that is both refreshing and satisfying. By indulging in this delicious beverage, you're likely to increase your overall water intake, ensuring proper hydration while enjoying the flavorful experience.
Selecting the Perfect Cucumber for Infused Water
When choosing cucumbers for your infused water, opt for firm specimens with a medium to dark green color. Be aware that grocery stores sometimes apply edible wax to the skins of fruits and vegetables, including cucumbers, to enhance their shelf life. While this wax helps retain moisture and prevents bacterial growth, it can compromise the texture and appearance of the cucumber. To avoid this, either wash your cucumbers thoroughly with a fruit and vegetable wash or opt for organic cucumbers that are free from wax.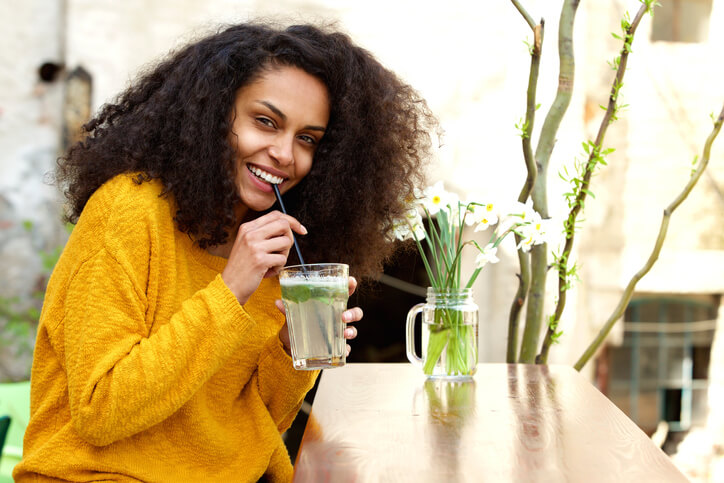 Making Refreshing Cucumber Water
Creating cucumber water is a breeze, and you can adjust the ingredients to suit your taste preferences. While there's no strict recipe, we've provided a basic guideline below, along with some easy-to-follow recipes that require minimal preparation time.
Cucumber Water Recipe Total Time: 5 minutes Serves: Varies
Ingredients:
One medium cucumber
Large pitcher of water (approximately 60 oz)
Ice cubes (optional, for immediate serving)
Optional ingredients: lemon, lime, mint, strawberries, or other fruits and herbs
Instructions:
Wash the cucumber thoroughly and slice it into 1/4–1/2″ slices.
Place the desired amount of sliced cucumber into a pitcher, reserving a few slices for garnishes.
Add any optional ingredients, such as lemon slices, lime, mint leaves, or strawberries.
Fill the pitcher with water.
Allow the flavors to infuse into the water by leaving it at room temperature for 1-2 hours or in the refrigerator for 3-4 hours before consuming.
If desired, strain out the cucumbers before serving, or leave them in for added flavor and visual appeal.
Garnish each glass with a cucumber slice or let a few slices float in the water for an elegant touch.
Notes:
To prevent the cucumbers from becoming too soft, avoid leaving them in the water for more than 12 hours. If you have leftover infused water, remove any fruit or herbs before refrigerating the remaining portion.
For a refreshing experience, serve cucumber water chilled. If you don't have time to pre-chill the water, add ice cubes before serving.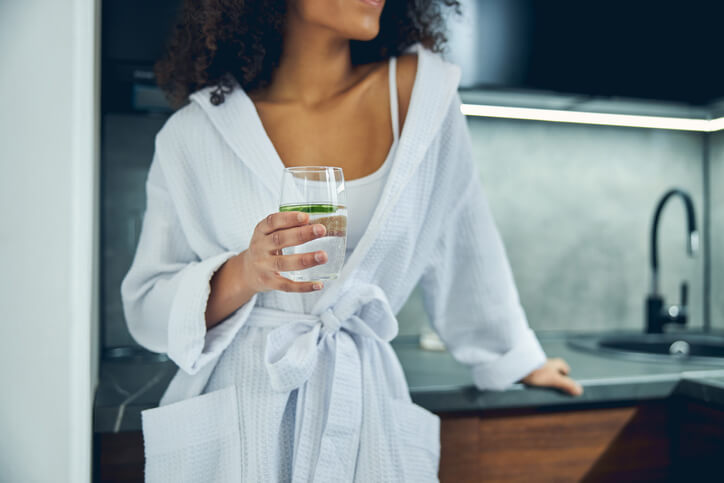 Exploring Flavorful Variations
While cucumber slices alone create a delightful infused water, why not experiment with other fruits and herbs to enhance the flavor further? Consider adding the following ingredients to your recipe for an invigorating twist:
Lemon slices
Lime
Orange
Fresh mint leaves
Strawberry
Kiwi
Rosemary sprigs
Thyme
Lemon verbena
Lavender
Watermelon
Raspberries
Mint
Fascinating Facts About Cucumbers
Cucumbers have a rich history, originating in India and later introduced to Europe by the Greeks or Romans. These remarkable vegetables have even been mentioned in ancient texts and legends, such as the epic tale of Gilgamesh. In 1494, Christopher Columbus brought cucumbers to the Americas, and today, the average American consumes approximately seven and a half pounds of cucumbers annually. To celebrate this versatile vegetable, World Cucumber Day is observed on June 14th each year.
FAQs About Cucumber Water
To ensure you have all the information you need, let's address some frequently asked questions about cucumber water:
How long can cucumbers be infused in water?
Cucumbers can be infused in water overnight or for up to 12 hours. After this period, it's recommended to remove the cucumbers and store the infused water in the refrigerator for up to three days.
How long does cucumber water remain fresh?
If you leave the cucumbers in the water, they may become soft and change in texture the following day. While still edible and tasting fine, it's best to consume the water within a day to maintain its optimal quality.
How much cucumber should I use in my water?
There is no exact amount of cucumber required for cucumber water. Whether you add a small or generous portion, the health benefits will be present as long as you allow the water to infuse for a few hours.
Is cucumber water considered a detox drink?
It is an excellent choice for detoxification as cucumbers are rich in nutrients, vitamins, and minerals. By staying hydrated with cucumber water, you support your body's natural detox processes, aiding in the elimination of toxins.
Can cucumber water assist with weight loss?
Incorporating it into your routine can help you reduce the consumption of sugary sodas, sports drinks, and juices—known contributors to obesity. Staying hydrated promotes a feeling of satisfaction, reducing the likelihood of snacking. Additionally, drinking chilled cucumber water can potentially increase daily calorie expenditure, although it does not directly cause weight loss.
Are lemon and cucumber water beneficial for health?
Absolutely! Lemon and cucumber water is a popular and highly beneficial infused water combination. Lemons add essential minerals and Vitamin C to the water, while cucumbers provide Vitamin K and antioxidants. Together, they create a refreshing and health-boosting beverage.
Do cucumbers have diuretic properties?
Yes, cucumbers possess natural diuretic properties, aiding in the reduction of internal and topical puffiness and swelling. People often place cucumber slices on their eyes, and those struggling with fluid retention find cucumbers to be a beneficial snack.
Is cucumber water good for overall health?
It is indeed good for you as it adds essential nutrients like silica and antioxidants to plain water, elevating its nutritional value. Moreover, the refreshing flavor of cucumber water may encourage individuals who struggle with water intake to drink more, replacing sugary beverages and caffeine.
Can cucumbers aid in losing belly fat?
Incorporating cucumber water and consuming cucumber slices can assist in reducing bloating and relieving constipation, potentially aiding in the loss of stubborn belly fat.
Incorporate Cucumber Water into Your Daily Routine
With its enticing flavor, abundant health benefits, and versatility, cucumber water is a fantastic addition to any wellness plan. So why not elevate your hydration game and indulge in the revitalizing power? Cheers to your health and well-being!