At just 21 years old, Kenya Vaun is a breath of fresh air in the modern music landscape. With her raspy vocals and emotionally charged lyrics, the Philadelphia native has captivated audiences with a sound that's both nostalgic and refreshingly new. In a time where authenticity is a rare commodity, Kenya Vaun has managed to create her own unique sound that harks back to the greats of R&B, while still forging her own path.
Born and raised in the suburbs of Philadelphia, Kenya grew up in a musically gifted family of six siblings. At the tender age of 9, she and four of her siblings formed their own music group called "The K5", inspired by the legendary Jackson 5. The K5 quickly became a fixture at family gatherings, giving Kenya her first taste of stardom.
Kenya's love for music was further nurtured by her mother, who filled their home with the sounds of iconic artists like Angie Stone, Lauryn Hill, D'Angelo, The Isley Brothers, and Jodeci. Songs like India.Arie's "I Am Not My Hair", "Video", and "Brown Skin Girl" played an instrumental role in shaping Kenya's desire to create a safe space through her music, where listeners could feel understood and less alone.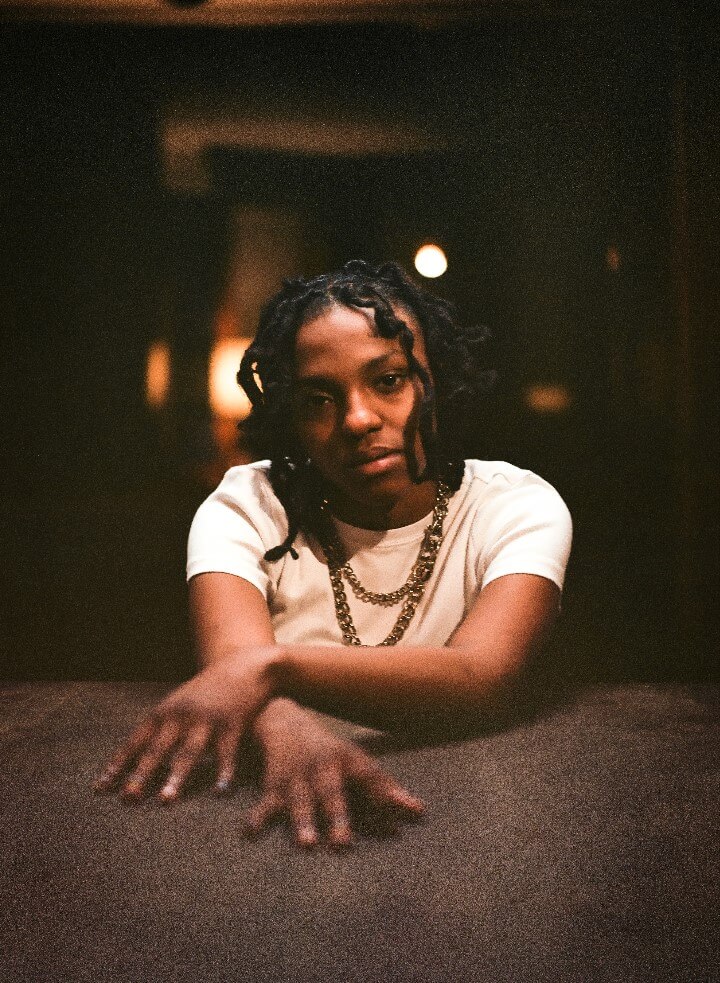 Though Kenya's first love was songwriting, it wasn't long before she discovered her vocal talent and began performing her own original songs live. A turning point in her career came when a family friend signed her up for a local singing competition in high school. This experience, along with the warmth and support of the audience, gave Kenya the confidence she needed to pursue her passion.
Following this breakthrough, Kenya began performing regularly at open mics around Philadelphia, accompanied by her brother-turned-manager. This exposure to the city's underground R&B scene allowed her to perfect her craft and connect with fellow creatives. It was her sibling who also introduced her to the recording studio, where she recorded her first song, "Kick It", in 2015. The positive feedback she received from her peers encouraged her to share her music with the world.
In 2018, Kenya released "Movie Night", her first single on all streaming platforms. This was followed by "Bout Me", which caught the attention of 300 Entertainment and led to her signing a record deal in 2022.
As she evolves as an artist, Kenya's primary goal is to reach more people with her music and expand her artistry, while staying true to herself. She wants her listeners to see themselves in her words, and this sentiment will undoubtedly guide her future releases and overall direction as an artist.
Today, Kenya Vaun stands on the cusp of a new chapter in her musical journey. In a lively and exciting tête-à-tête, I sat down with the 'young, gifted and black' rising star to delve into her blossoming music career, explore the musical influences that define her unique sound, the creative process that fuels her artistry, and the thrilling projects on her horizon.
KENYA
My name is Kenya Vaughn. I hail from Philadelphia and am a singer-songwriter. I create my own music with the hope that it resonates with people. As a child, I was influenced by renowned artists such as Lauryn Hill, Mary J Blige (my mother's favorite artist), and India.Arie. Every Saturday, while cleaning the house, these were the sounds filling our home.
BEVERLY
You're very young, yet your music has a soulful depth, which is quite uncommon for your age group. How did you find yourself drawn to this musical style?
KENYA
I attribute it to the artists I was exposed to – India, Mary, Lauryn, Erykah. Their music instilled in me a unique, soulful feeling. My desire was to emulate that. While I listen to a wide variety of music, I am particularly drawn to songs that touch the soul. They transport me to a different place and inspire me to create music that stirs emotions.
BEVERLY
At what point did someone in your family recognize your talent and decide to take it seriously? Was it self-realization or was it your family who initiated it?
KENYA
I always knew I wanted to be a singer. My whole family is musically inclined. My twin brother was initially the designated singer in the family. But I also wanted that role for myself as well. My journey started with writing at the age of nine or ten, which led me to develop my writing technique. As I wrote, I still had a desire to eventually sing the songs I was penning. I would share my compositions with my mother, who would give me honest feedback. One day, I played her a song, and she exclaimed, "Wow, Kenya, this is really good!" That's when I felt that my journey truly began. My mother's encouragement, coupled with her finally seeing the vision I'd had all along, propelled me forward.
BEVERLY
That's wonderful. After your mother acknowledged your talent, how did you transition into becoming a more recognized artist?
KENYA
I began my career by participating in a contest called Julia's Joy, which was my first live performance. Although I was really nervous, I managed to deliver a show that was met with huge applause. I killed it! And that experience instilled a newfound confidence in me to perform live. My brother then started taking me to local open-mic nights, and I fell in love with the raw and authentic underground music scene. Previously, I was more comfortable performing with backing tracks, but my mother gave me a piece of advice that would significantly shift my approach. She said that it was the uniqueness of a live performance that truly set an artist apart. In her words, "Kenya, you have a beautiful voice, you need to share it live with the world." Taking this advice to heart, I began to focus on delivering compelling live performances. At the same time, I started posting my unique remixes of popular songs on social media. Between the open mics and social media, I began to make a name for myself and gradually build my reputation as an artist.
BEVERLY
You've mentioned many singers that inspire you. Are there any rappers you admire, considering you also have a talent for rhyming?
KENYA
I don't listen to many rappers, but I grew up listening to Jay Z and Lil Wayne. Their music was authentic, relatable, and resonated with the experiences of everyday people. If I were to name a few rappers that I admire, it would be Jay Z, Nas, and Lil Wayne.
BEVERLY
Everything is classic with you. I love it!
KENYA
Everything is classic! Their music was authentic, relatable, and resonated with the experiences of everyday people. So if I were to name a few rappers that I admire, it would be Jay Z, Nas, and Lil Wayne.
BEVERLY
Can you talk about some of the challenges that you face as an artist?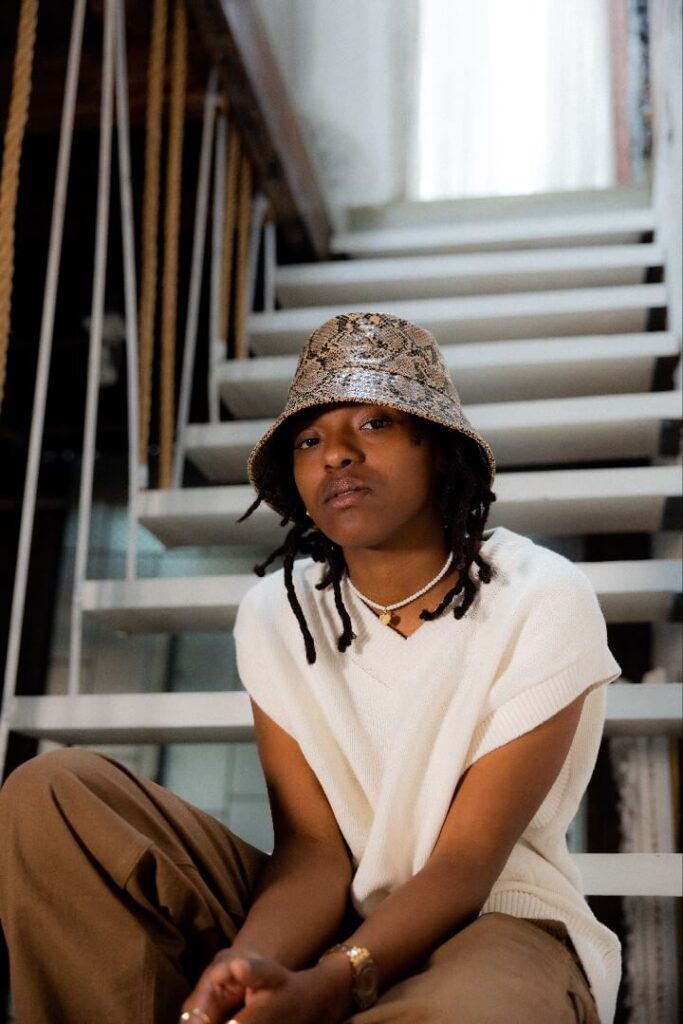 KENYA
I think one of the most common struggles artists face, myself included, is having people fully understand and believe in our vision. When you put your work out there, you're sharing a vision that you've seen and believed in long before it materializes. So, it's quite a challenge when others don't fully trust or see what you're trying to manifest, and it's something I've had to grapple with.
BEVERLY
So, you're essentially a visionary, always a step ahead, and people just haven't caught up yet. But you know your direction and your vision, and that's all that matters. Keep believing in that vision, that's fantastic. Could you please share some details about your latest project?
KENYA
My most recent work is a single titled "Overrated," which I wrote when I was about 15 or 16. I revisited it while working with some wonderful musicians in the studio. The song is about understanding your worth, particularly in the context of relationships. Many young people enter relationships with incorrect notions, expecting others to fix them. The song talks about the process of getting to know someone, realizing that they might not be what they initially appeared to be. I believe this is a situation many people can relate to.
BEVERLY
That's fantastic. Philadelphia is renowned for its rich musical heritage and artistry. It's admirable how you are becoming a continuation of that legacy. Whenever I visit Philly, I'm astonished by the unique blend of collaborations, the unexpected combinations of people coming together to create. That seems to be a distinct trait of the Philly music scene. Would you like to elaborate on that sense of camaraderie and how vital it is to have a supportive tribe around you during your creative process?
KENYA
Indeed, I frequently attend sessions where I meet a variety of artists. Naturally, you resonate more with some people than others. But when there's a connection, it's immediately evident—it's all about the vibe. There's this mutual exchange of ideas, this spark that's simply irresistible. That's probably why such collaborations are so common in Philly—it's all about the music, nothing else. You can't dilute it —it's purely about the music. And once you feel it, it's impossible to dismiss it. Imagine a room full of people, each contributing their ideas, all striving to create a single, beautiful masterpiece.
BEVERLY
Kenya, in considering the future of music, and particularly your own genre, where do you foresee it heading?
KENYA
Truthfully, some may think that music, as we know it, is on the decline. This sentiment often stems from a belief that today's music lacks the authenticity of the past. However, I believe the genre I'm championing is only getting stronger. There are numerous artists who may not be mainstream yet, but their work resonates with me, inspiring me to think, "Wow, this is incredible." Lucky Day, for instance, left a profound impression on me when I saw him perform live. His performance filled me with a sense of wonder, as he was truly in his element. Seeing artists like him emerging gives me hope for the future. It reassures me that there are others who share my vision and want to express it as well. Therefore, I see the trajectory of my genre escalating and returning to a place of authenticity that touches people's hearts and elicits the reaction, "Wow, that moved me."
BEVERLY
That's beautifully said, Kenya. Thank you for sharing your journey with us.
KENYA
Thank you. It's been a pleasure.