Ditch the lines, preparation, and the mess. Let a thanksgiving meal delivery service take care of all the work.
Thanksgiving is just weeks away (yep, you read that right…just weeks away), so we're helping you prep early and introducing new options to make Thanksgiving dinner for your loved ones a day to remember.
Below are six options you should consider to make your 2022 Thanksgiving relaxing and hassle-free.
Williams Sonoma Deluxe Thanksgiving Dinner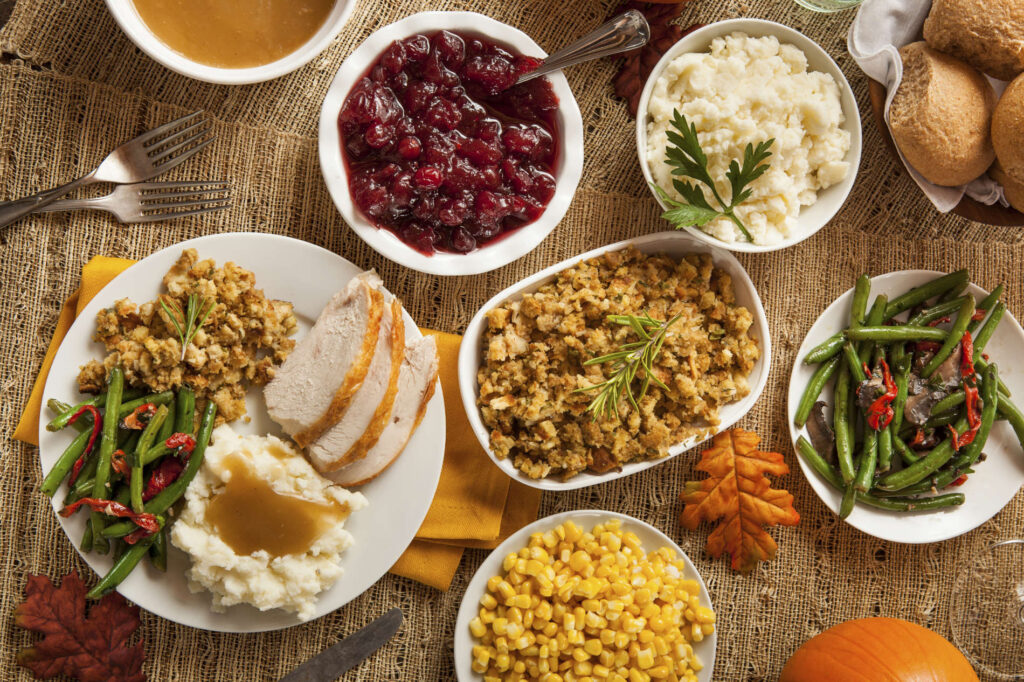 Simply heat up this Thanksgiving dinner that serves four to six people and you'll have an utterly delicious meal. Truffle mashed potatoes, jalapeño cheese-bread stuffing, and creamy asparagus gruyere custard are just a few of the delectable sides.
$300
Goldbelly Small Turducken with Cajun Pork Cornbread Stuffing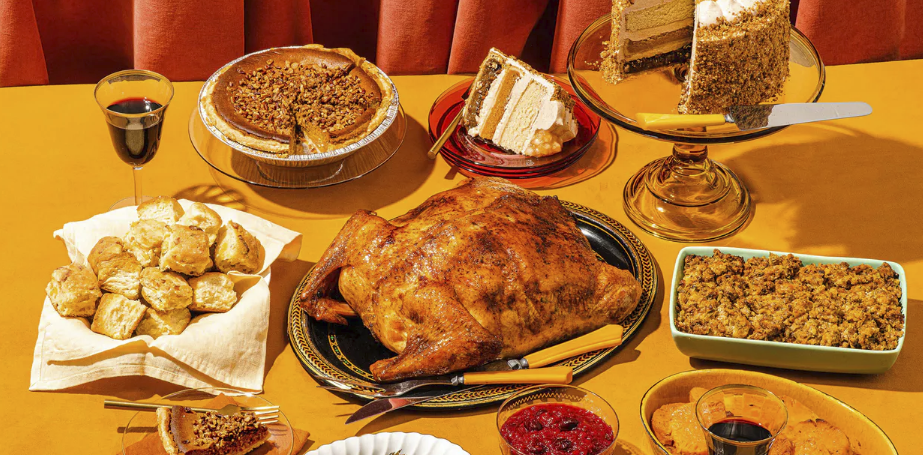 If you just need your main dish, go for this "small" turducken from Herbert's Specialty Meats filled with cajun cornbread that can feed 10 to 15 people. A turducken, if you're unfamiliar with the concept, is a combination of turkey, duck, and chicken, made to look like one single bird.
$170
Harry & David The Deluxe Wow Holiday Meal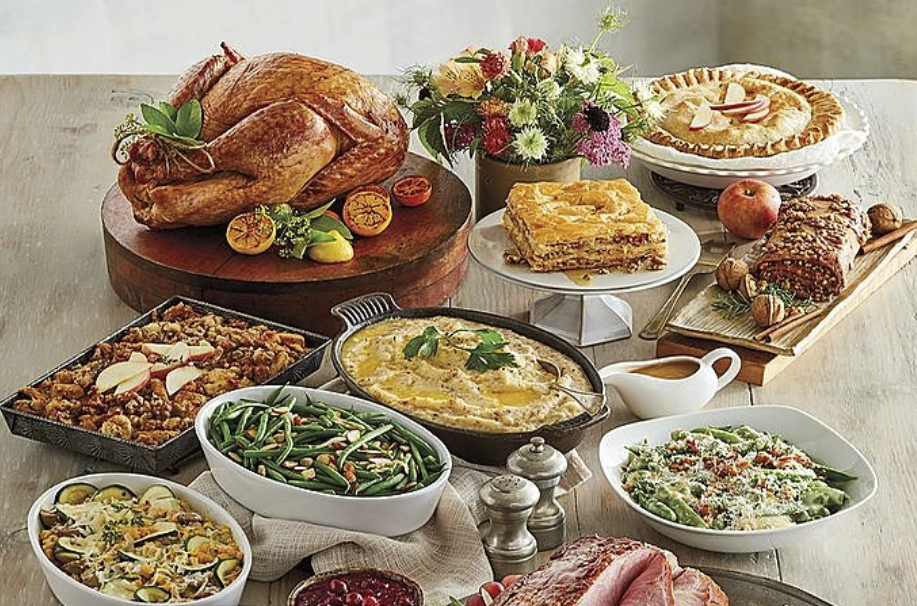 If you're feeding a crowd, this bundle from Harry & David has everything you'll need. You'll get three trays off appetizers, bacon-wrapped scallops, prime rib roast, honey-glazed ham, turkey, gravy, cranberry sauce, horseradish sauce, stuffing, mashed potatoes, sweet potatoes, and so much more.
$600
Purple Carrot Vegan Thanksgiving Celebration Box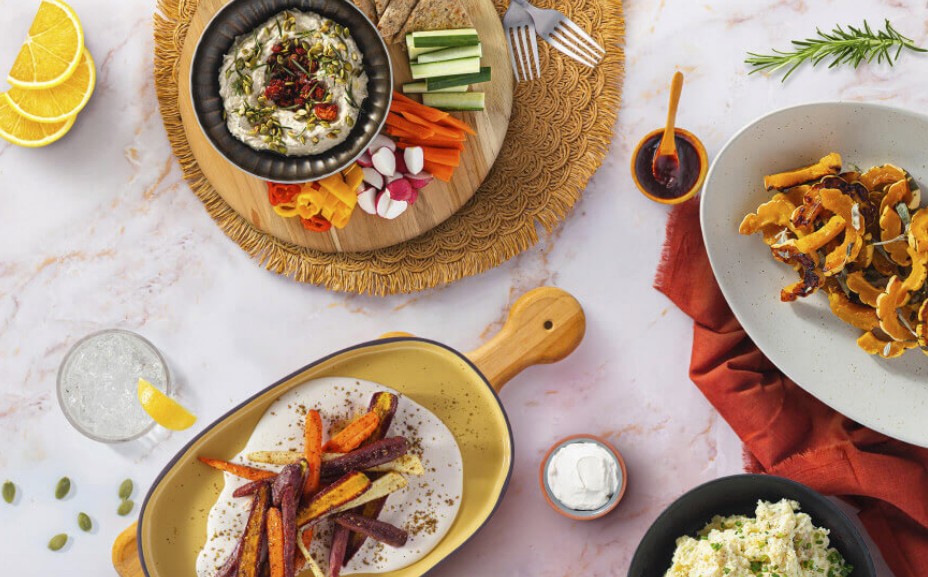 The vegans out there can have an appetizing Thanksgiving meal as well with the help of Purple Carrot. Their Thanksgiving Celebration Box includes ciabatta stuffing, stuffed sweet potatoes, and a pear cranberry crisp.
$75
Omaha Steaks Thanksgiving Turkey Feast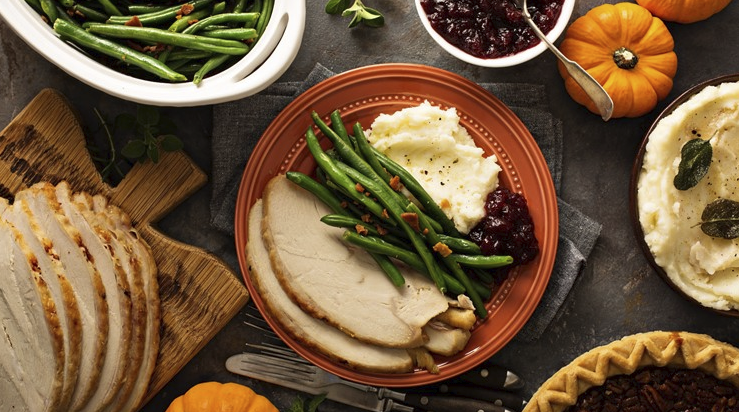 From freezer to oven, you'll have your meal prepared in no time with the Thanksgiving Turkey Feast from Omaha Steaks. You'll get a whole 10 lbs. turkey, green bean casserole, creamed corn, mashed potatoes, baguettes with garlic butter, and caramel apple tartlets.
$200
HelloFresh Thanksgiving Feast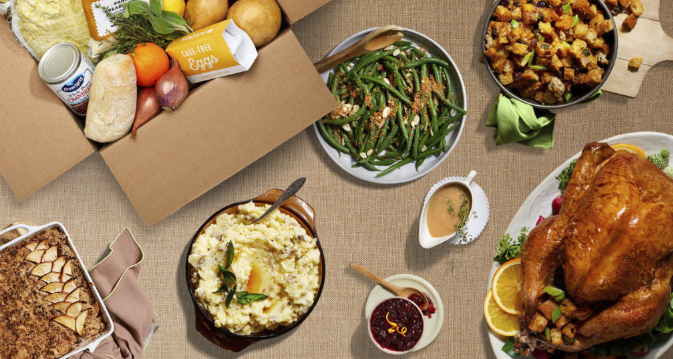 You won't need to go to the grocery store at all with this kit from HelloFresh that offers a turkey, three hearty sides, gravy, cranberry sauce, and an apple crisp for dessert. You can even add on a charcuterie board to snack on while you prepare the meal.
$18.99 PER PERSON