Growing healthy and strong hair requires more than just using the right products. What you eat and drink plays a big role in the health of your hair. For people looking to further promote natural hair growth, diets play an integral role. What we eat has a direct impact on the health and strength of our hair, as well as its rate of growth. In this article, we'll share some of the best foods for hair growth and healthy diets for natural hair. By incorporating these into your diet, you'll be on your way to achieving optimum hair health!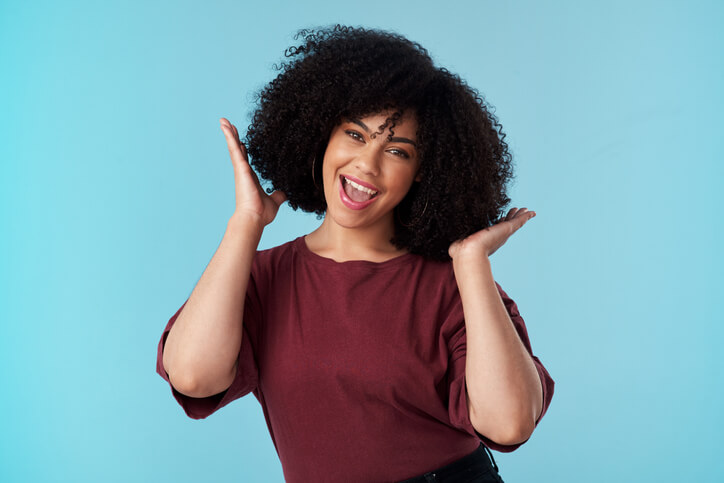 Foods for Hair Growth
Eating the right foods can help promote healthy hair growth and give you a shiny, lustrous mane. Foods rich in proteins, vitamins A, C, E, B-5, and B-12, biotin, and zinc are essential for hair growth and should be included in your diet.
From iron-rich foods to essential fatty acids, there are many nutrients and minerals necessary for natural hair growth and maintenance that can be provided through certain diets. Moreover, there are guidelines and tips that can help individuals select the best diets for their own personal needs which will then allow them to enjoy healthier, stronger hair that grows more quickly and looks fantastic.
Spinach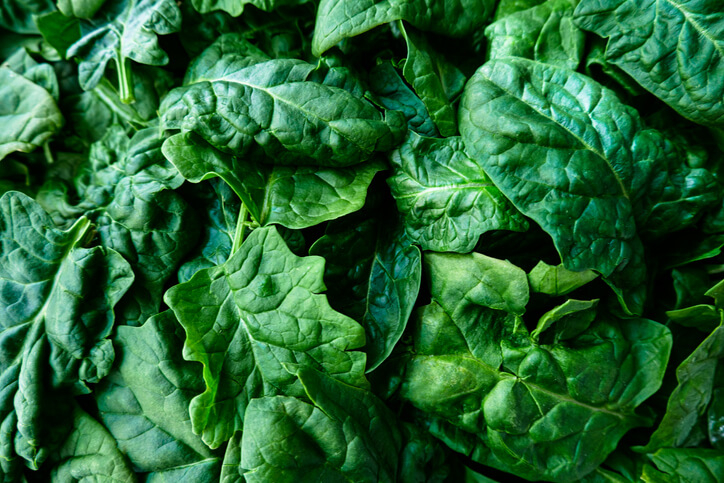 Eating foods that are good for our hair can help us promote healthy hair growth. Spinach, in particular, is an excellent food source for those looking to actively encourage thicker and healthier locks.
Not only is spinach great for providing the essential nutrients needed for biochemical pathways in our bodies, but it also contains high levels of iron, zinc, and protein are all essential building blocks for strong and healthy hair follicles.
Enjoying a range of foods bursting with vitamins and minerals like spinach can help make sure that the hair gets all the nourishment it needs to be its best.
Kale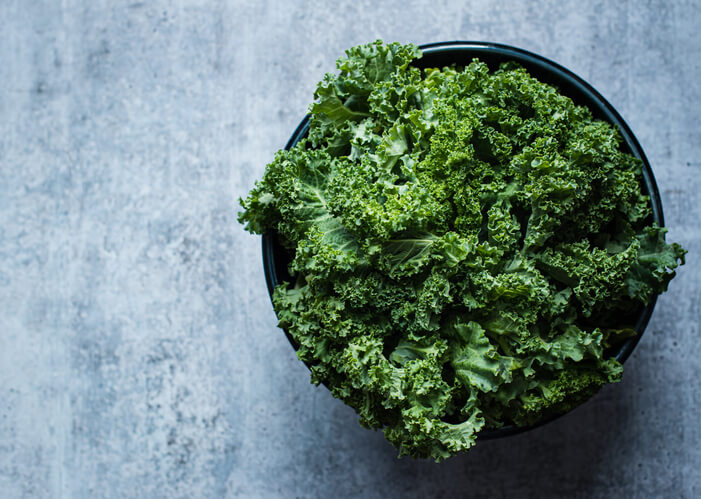 As foods go, kale is one of the top foods for promoting hair growth and overall health. This leafy green vegetable is packed with vitamins, minerals, proteins, and antioxidants that nourish the scalp and help stimulate the production of healthy hair follicles.
Kale also helps protect hair against damage from environmental stressors like sun exposure, harsh temperatures, and pollution. In addition to these benefits, it helps keep hair strong by increasing circulation to the head, helping to strengthen blood vessels that feed nutrients to the scalp and follicles.
Eggs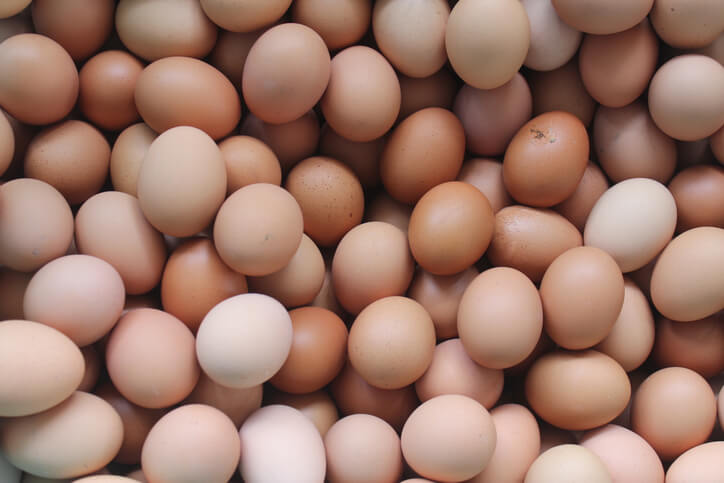 Eggs are a nutritional powerhouse and an excellent way to promote hair growth. High in protein, eggs contain biotin, iron, and essential fatty acids – foods for promoting strong and healthy hair growth.
Biotin helps your body synthesize proteins like keratin, which is the main component of our hair. In addition, eggs are a great source of sulfur-containing amino acids which help create new hair cells and help maintain existing cells for thicker strands.
Egg yolks can provide essential nutrients such as phosphorous and zinc for maintaining follicular health. Eating foods that are high in protein and biotin can therefore be an effective way to boost your effort toward achieving luscious locks!
Nuts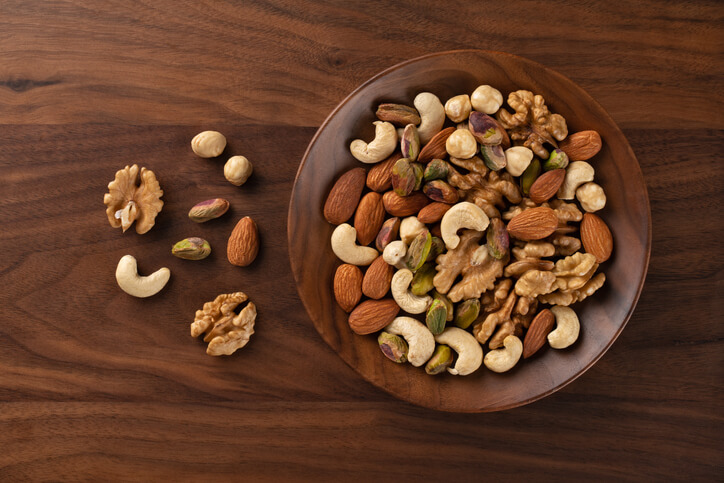 Incorporating nuts into your nutrition plan can also be beneficial to hair growth. Nuts provide a hefty dose of minerals, vitamins, and healthy fats that everyone needs for healthy hair growth.
Eating foods that include walnuts, almonds, cashews, pecans, pistachios, and other nuts is beneficial as they are rich in zinc, selenium, omega-3 fatty acids, biotin, and Vitamin E which help keep the scalp hydrated and nourished. All essential elements in foods for hair growth.
Studies suggest that these foods boost blood circulation to the scalp which can help with increased shine, thickness, and volume of your locks. Nuts are also an excellent source of protein that supports strong hair follicles and prevents them from breaking or thinning.
Fish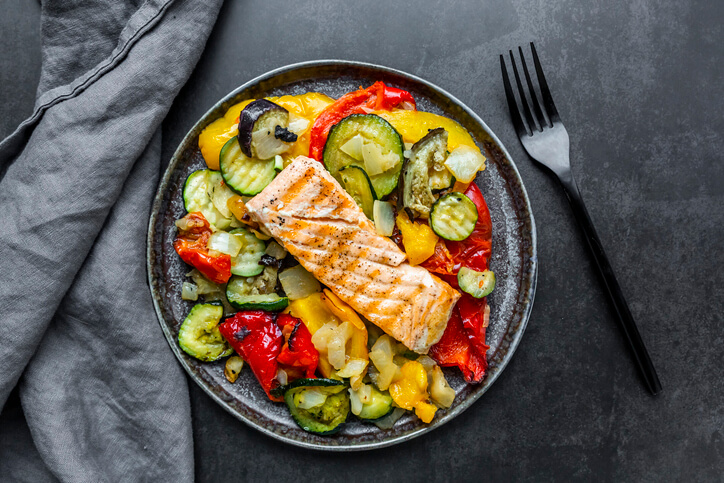 Eating foods that are rich in protein, Vitamin B, and omega-3 fatty acids can promote hair growth. Fortunately, it's easy to get these essential nutrients by adding fish to your diet. While other foods like eggs and nuts also include these nutrients, fish is particularly beneficial because its protein content is more easily assimilated into the body.
Additionally, foods high in zinc and iron, such as salmon and sardines, help support healthy blood circulation throughout the scalp. And foods high in Vitamin D boost collagen production leading to better hair texture.
Incorporating fish into your diet at least a couple of times a week is an easy way to naturally promote healthier hair growth.
Avocados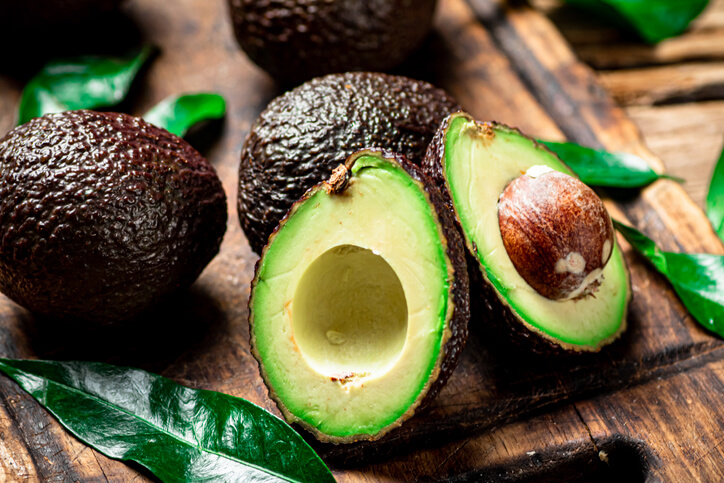 Avocados provide nourishment to both the scalp and the strands. Being rich in vitamins and nutrients such as fatty acids and biotin, they offer essential benefits to stimulate hair growth. The healthy fats in avocados contain nutrients essential to nourish the scalp and promote a healthier environment for optimal hair growth.
Avocado oil contains various antioxidants that can help reduce oxidative stress on the scalp which can lead to dryness and weak strands of hair. Including foods like avocado in your regular diet can directly contribute to thicker, stronger, shinier tresses; so if you're looking to use food for hair growth, avocados should be on the list.
Berries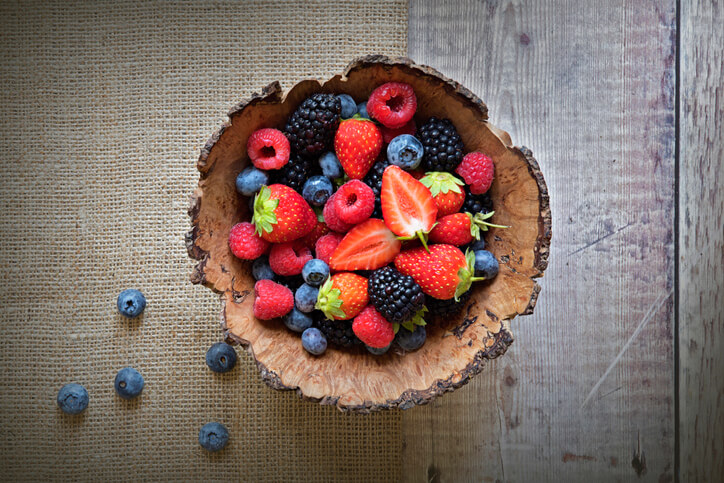 Eating foods that are rich in antioxidants, such as berries, is a great way to promote healthy hair growth. Berries are particularly helpful because they contain essential vitamins and minerals that nourish the scalp and create an environment conducive to healthy hair follicles.
Vitamin C found in some of the most popular berries, such as blueberries and cranberries, stimulates collagen production and helps keep the scalp well-nourished. Berries possess flavonoids — compounds known to help fight inflammation — reducing irritation from dandruff and other issues that can affect our scalps.
Adding foods with these key components into our diets has been shown to have positive effects on promoting strong, shiny, and plentiful hair growth.
Sweet potatoes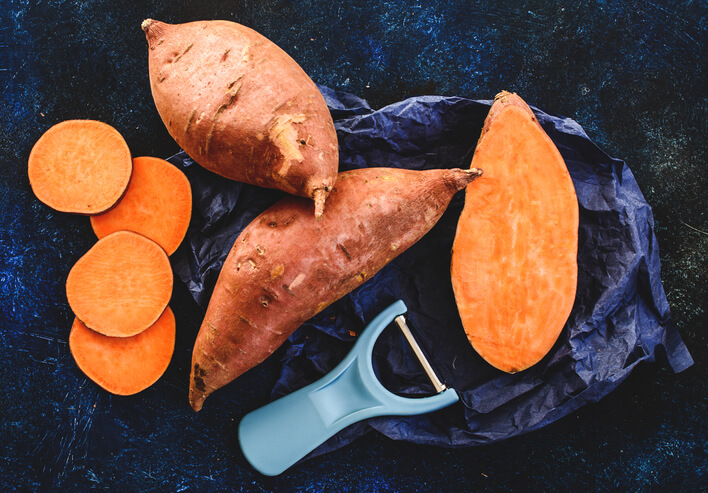 Sweet potatoes are not only incredibly delicious, but they are also a great food for promoting hair growth. Rich in vitamins, minerals, and beta carotene which promote a healthy scalp, sweet potatoes help naturally restore essential nutrients to the hair.
Furthermore, sweet potatoes contain biotin which is known to strengthen weak or brittle hair and stimulate new follicle growth. So if you're looking for foods to help boost your hair health, incorporate some sweet potatoes into your diet!
Beans and legumes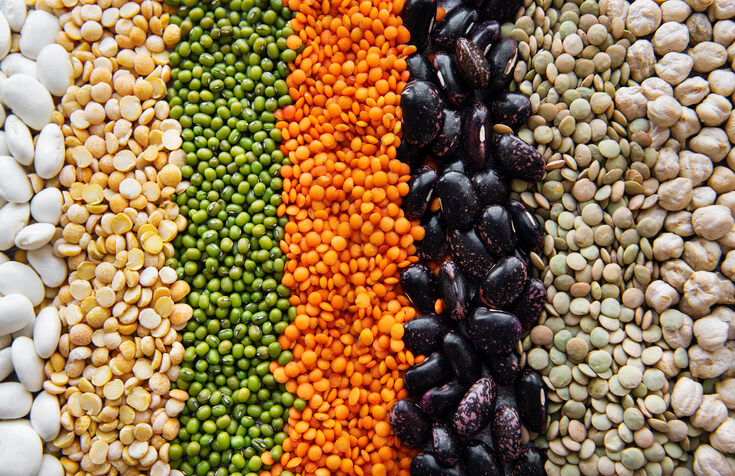 Beans are some of the most nutritious foods that you can add to your hair growth diet. Packed with essential vitamins, minerals, and protein, they can provide the essential nutrients necessary for healthy hair production.
Beans are an excellent source of zinc and biotin, both of which have been proven to help stimulate scalp skin cells to promote hair growth. Additionally, they are naturally rich in fatty acids which help reduce inflammation while moisturizing your scalp, resulting in stronger and healthier hair follicles.
Greek yogurt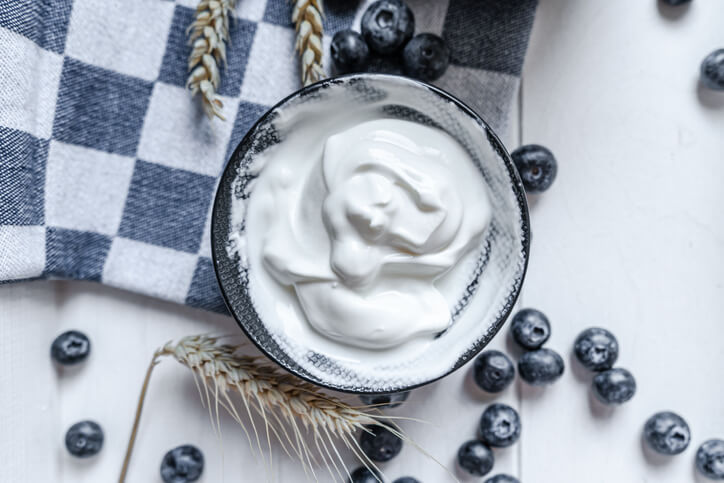 Greek yogurt is often considered an excellent food to promote hair growth. High in protein, vitamin B5, and omega-3 fatty acids, Greek yogurt contains healthy nutrients and essential vitamins that help battle hair loss.
Vitamin B5 especially helps to reduce hair thinning and breakage. Additionally, the probiotics in Greek yogurt can help both skin health and stimulate scalp cell regeneration. As a result, foods like Greek yogurt are excellent foods you can include in your diet as part of a balanced eating routine that promotes growth and nourishes your hair.
You should also be sure to get enough restorative sleep, exercise regularly, and minimize stress in order to further help your body create healthy new cells that will strengthen your hair's condition.
Bananas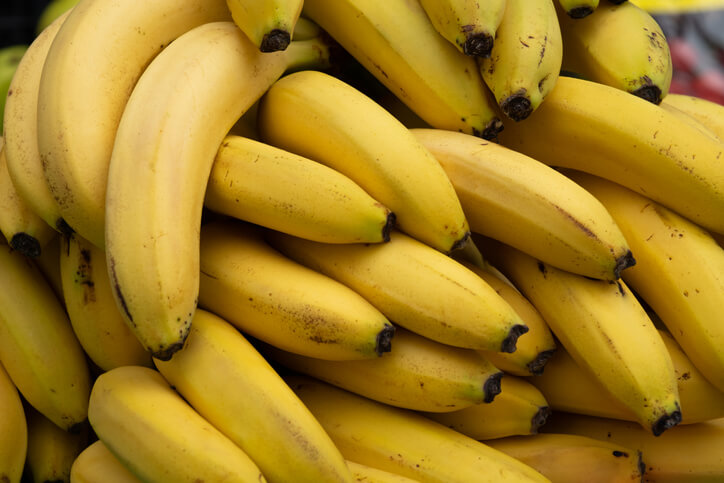 Bananas are one such food, as they contain high amounts of vitamins and minerals like vitamins A, B6, C, E, zinc, and omega-3 fatty acids. All these nutrients contribute to promoting shiny hair and kick-starting follicle growth.
Vitamin A is known to promote the production of sebum which helps in lubricating the scalp thereby reducing dryness and flakiness. Vitamin B6 contributes to the even distribution of melanin – giving your hair a natural color – while Vitamin C aids in smoothening out frayed hair cuticles.
Zinc helps increase blood circulation which plays a key role in allowing nutrients to reach your scalp as well as stimulating new hair cells. Omega 3 fatty acids help give luster and shine to brittle or split hairs while its anti-inflammatory properties make it beneficial for treating scalp conditions that can impede hair growth like dandruff or psoriasis.
All in all, bananas provide the right combination of nourishment for healthy hair growth.
Whole grains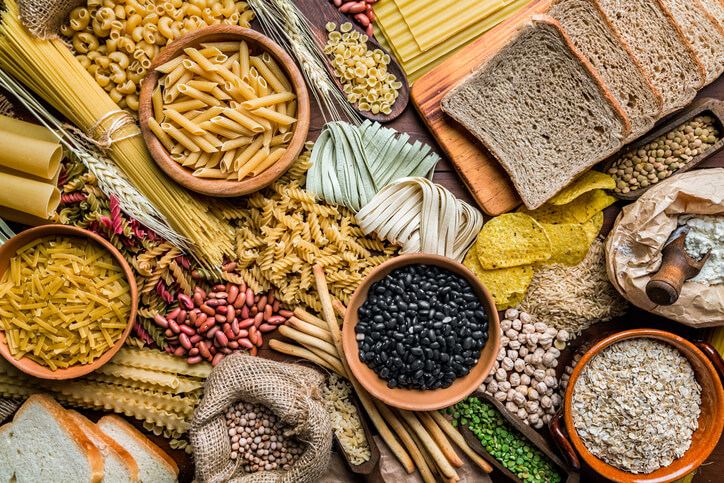 Eating foods containing whole grains can go a long way in promoting hair growth. Whole grains, such as oats, barley, quinoa, and brown rice, are considered nature's powerhouses due to their high-fiber and nutrient-rich content.
They contain essential fatty acids that can contribute to good scalp health and regular sebum production; both of these play a vital role in ensuring hair regrowth. Also, many of these foods have specific B vitamins (B3, B6, B7), iron, and zinc which are critical for healthy hair and promoting its growth.
By making foods with whole grains more a part of your daily diet, you can make sure you get those essential vitamins and minerals needed for proper hair growth from Mother Nature.
Coconut Oil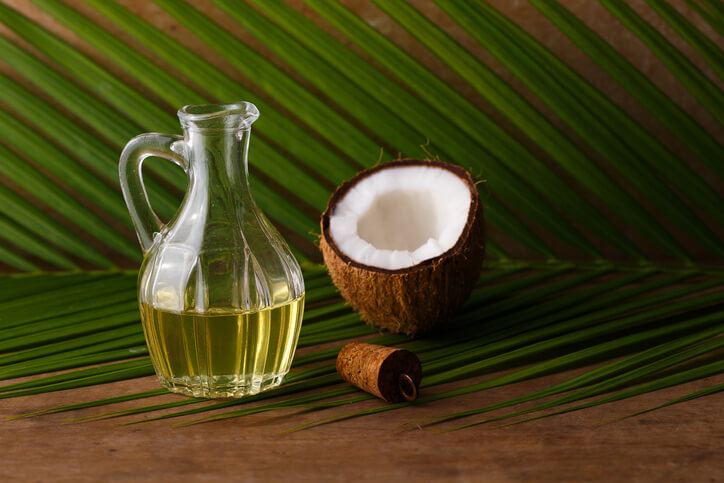 Coconut oil has been touted as a miracle product and for good reason. It's packed with fatty acids and vitamins that help promote healthy hair growth. Not only does coconut oil lubricate the hair follicles, it also helps nourish the scalp by providing important foods that encourage hair growth.
In addition to applying it directly to your hair, you can also consume foods cooked in coconut oil to ultimately enhance your chances of achieving lush and beautiful locks. Including coconut oil as part of your daily routine – both inside and out – can be an easy and effective way to encourage healthier hair growth.
Create a diet for hair growth that is enjoyable
Incorporating foods for hair growth into your diet can be an easy and enjoyable process. Start by making a list of foods that are known to promote healthy hair, as the foods above. Make sure it is food that you enjoy.
After you've compiled your list, come up with creative ways to prepare them in the kitchen. Try blending foods like spinach and kale into smoothies or adding foods like eggs and Greek yogurt to salads.
If you don't have time to cook them yourself, many grocery stores sell pre-made meals packed with hair-growing superfoods. Learning how to incorporate these foods into your diet is an important step towards achieving healthier, more beautiful-looking hair!
It's also important to practice good hygiene habits such as keeping your scalp clean and avoiding styling products with harsh chemicals. Proper grooming combined with a nutrient-dense diet is key for achieving optimal natural hair growth.
---
Eating the best foods for hair growth and building a healthy diet around them is essential for natural hair to grow fast, strong, and healthy. Leafy greens, eggs, and nuts are some of the best foods for promoting hair growth. To make sure your diet is supporting healthy hair growth, avoid processed foods and eat plenty of protein. You can enjoy these health-promoting foods by incorporating them into meals you already love or trying new recipes. What matters most is that you make an effort to support your natural hair growth with a nutritious diet.
What foods and diets have you tried to help promote hair growth? Let us know in the comments below.