A 'Bond' signifies a journey of togetherness and a shared purpose. It personifies the intimate depth of friendship, the shared warmth of fellowship, the fortifying strength of partnership, and the indomitable power that forges alliances. It encapsulates the unwavering commitment we make to uplift one another. The term 'Bond' also reflects an unshakeable trust, a steadfast pledge that our intentions align with our actions–word is bond. Thus, 'Bond' is the heart of our ethos at BLACK GIRLS BOND. It's more than a name; it's the defining principle of our community—an embodiment of shared narratives and aspirations. It forms the bedrock of our vision to cultivate a dynamic community committed to collective advancement.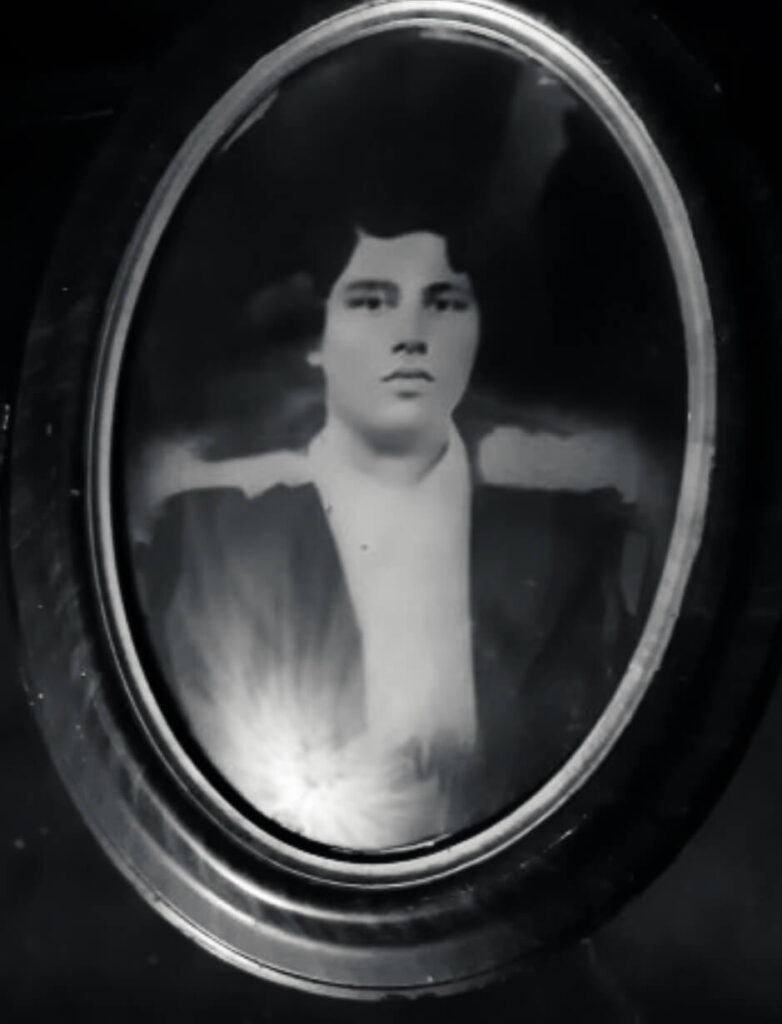 'Bond' is also my surname and intricately woven into the very fabric of my identity, reflecting my rich family lineage. The only other woman in my family to bear both the 'Bond' name and a 'B' initial for her first name, was my great-grandmother, Bertha Bond, my original #BondGirl. Her legacy, as recounted through stories from the elders, evoked a profound sense of admiration and reverence. As a child, I was often compared to her due to our apparent resemblance. Although I never knew her, the frequent comparisons to Bertha Bond seemed like an honor and became a pivotal aspect of my identity. It was as if she was always with me -an ancestral #BondGirl guiding me towards an unforeseen journey.
The iconic #BondGirl, though a fictional character in movies, symbolizes audacious femininity. This fierce femme fatale is a beacon of confidence, allure and strength. She is integral to the story plot, critical to the mission, and is one to be reckoned with.
During my "IT Girl," era juggling my roles as a model and a celebrity DJ, I found parallels with this #BondGirl persona. Mastering my domain, I was defying norms, winning on my terms—authentic, culturally astute, creative, and free. My evolution from model to DJ in a male-dominated sphere fascinated many, and my name, often mistaken for a stage name, only amplified their interest in me. "Is that a stage name?" They'd ask, "No" I'd reply. "I was born a #bondgirl."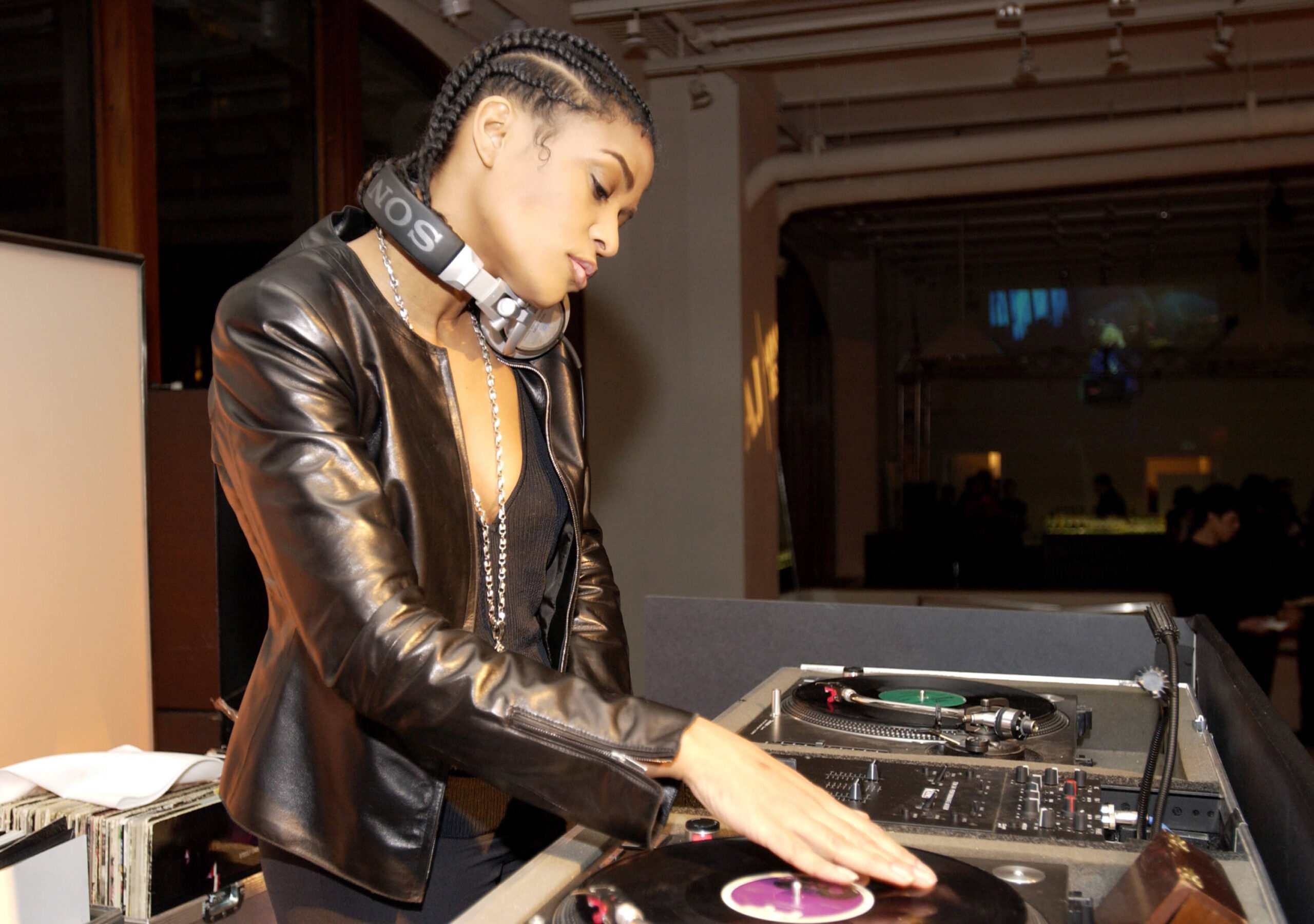 I swiftly ascended, featured in many reputable publications like the New York Times, Vogue, Elle, Essence, and Harper's Bazaar and more, not as a model, but as the subject, the story . The Village Voice, named me "clubland MVP" Complex magazine wrote "Like Frank, Nas, and Jay, Beverly Bond did it her way." and writer Joicelyn Dingle, in an article for Tyra.com. wrote "Beverly Bond—the name alone suggests that she has come to save the day."
However, my #BondGirl persona truly crystallized with the inception of BLACK GIRLS ROCK. It was then I discovered my calling. Armed with a clear vision and unyielding determination, I embarked on a mission to uplift Black women and girls, by challenging media narratives that stifled our growth, potential, and prosperity.
As I stand amidst the echoes of my accomplishments, I see a reflection that has indeed become intricately woven into a grander narrative:–one that empowers Black women to unapologetically own our magic and boldly ROCK our truth. I have played an active role in this paradigm shift, reshaping perceptions, challenging norms, and stirring conversations. I've emerged not merely as a participant, but as a protagonist in the saga of transformation—A Bond Girl—a heroine essential to the plot, and fundamental to our collective mission.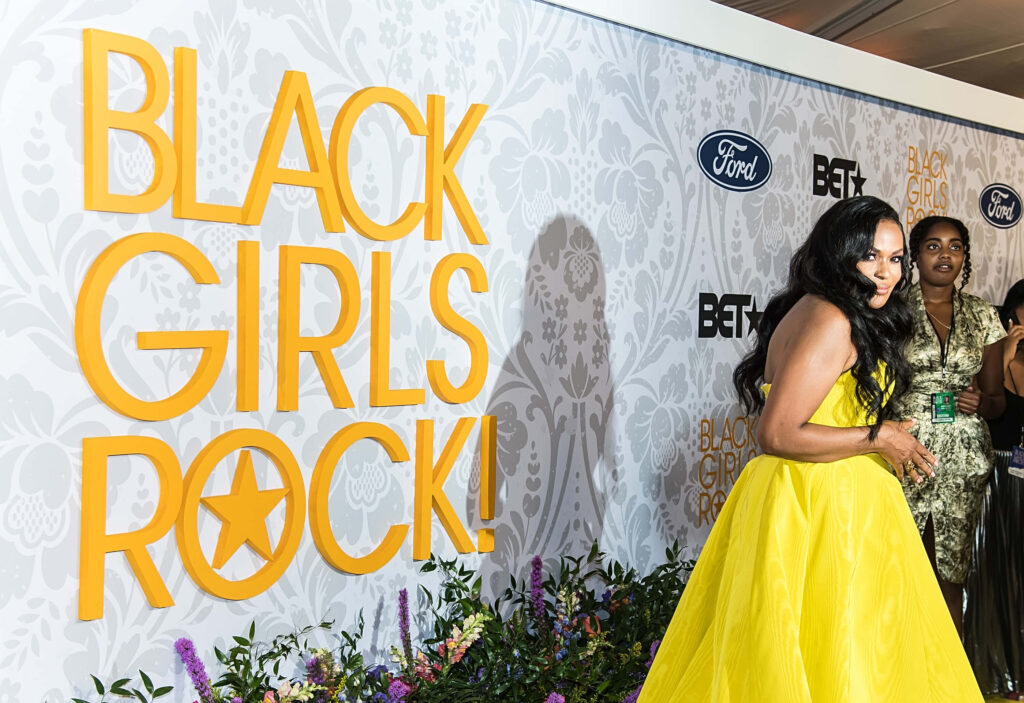 As we turn the page to an exciting new chapter, I'm delighted to unveil BLACK GIRLS BOND —a daily digital media platform that covers beauty, wellness, fashion, business, and culture, and celebrates the magic of Black women. Our community is a vibrant mosaic of Bond Girls—each one a vital character in our collective journey, contributing to our shared mission.
I invite you to join us in building a global sisterhood, nurturing bonds of unity, empowerment, and resilience.
So, here's to us, to the audacious beauty of Black, and to the boundless power of our bonds.
Beverly Bond
CEO | Editor-in-Chief
BLACK GIRLS BOND
---
BLACK GIRLS BOND: Fashion, Beauty, Wellness & More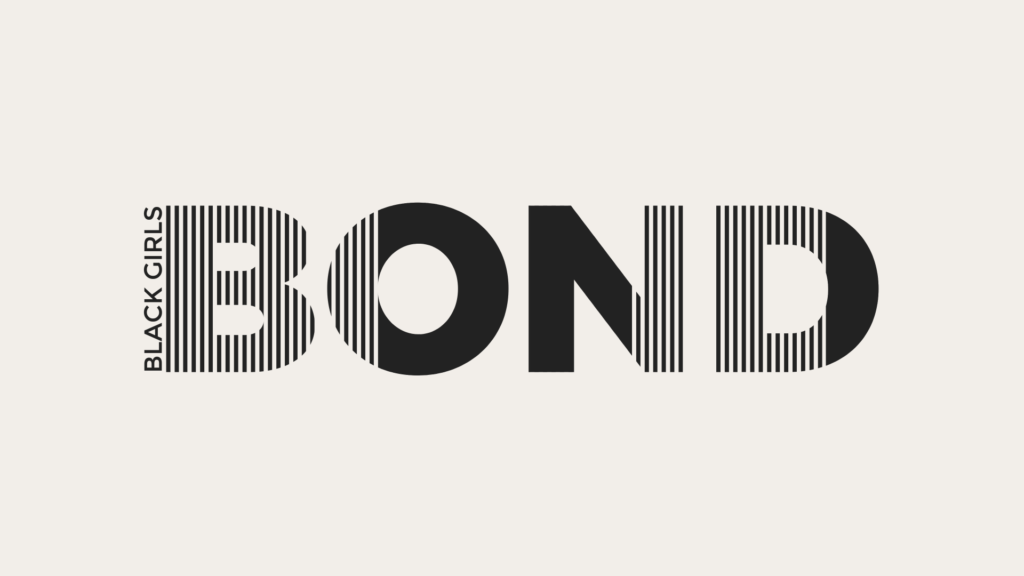 BLACK GIRLS BOND®, the ultimate digital destination for women of color. This vibrant daily publication covers Beauty, Health, Wellness, Fashion, Business, and Culture, celebrating the magic and individuality of Black women. With captivating content on hair care, skincare, nutrition, fashion trends, and more, BLACK GIRLS BOND®️ offers an invaluable space for women to practice self-care, stay updated on the latest styles, and embrace their uniqueness. Get inspired by game-changing women, indulge in monthly digital magazines, and enjoy playlists, podcasts, and daily horoscopes. Created by Beverly Bond, a visionary leader and champion of women's rights, BLACK GIRLS BOND®️ is a testament to the power and visibility of Black women in media and beyond. Join this burgeoning community and experience the creativity, wellness, beauty, and style that BLACK GIRLS BOND®️ has to offer.
Beyoncé's Renaissance World Tour: A Spectacular Fusion of Music and Fashion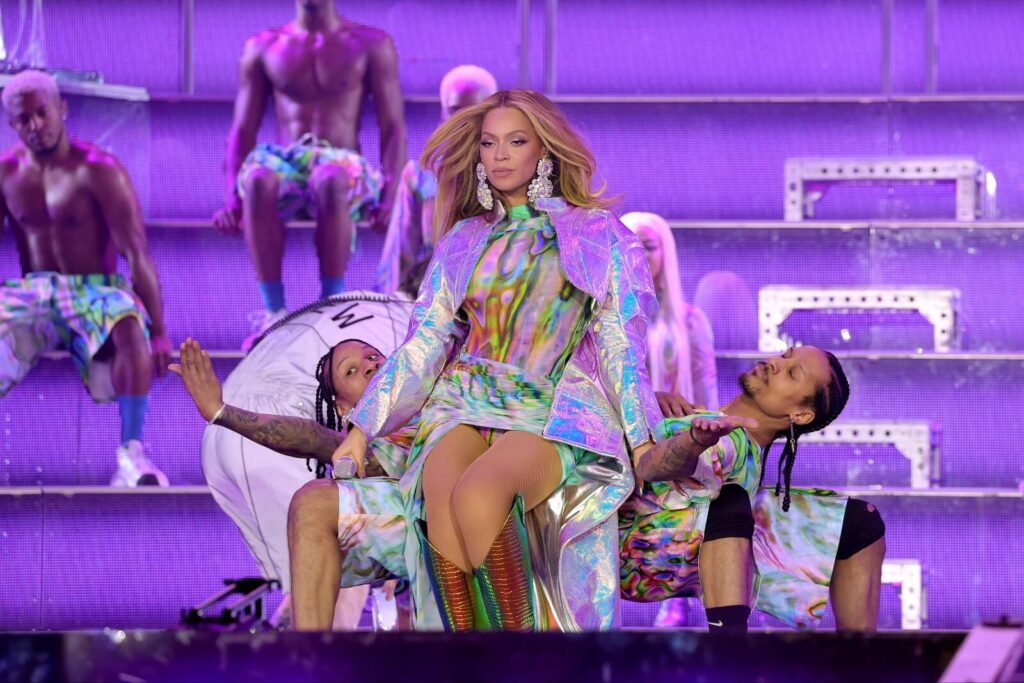 Step into a world where music, fashion, and empowerment converge as Beyoncé's Renaissance World Tour captivates audiences around the globe. From the critically acclaimed album that inspired its name, this tour pushes the boundaries of live entertainment, delivering a visually stunning spectacle that solidifies Beyoncé's reign as the greatest pop show on Earth. With mesmerizing fashion choices from renowned designers and a stage design that immerses you in retrofuturism and disco fantasia, this tour is an unparalleled experience. Join Beyoncé on a transformative journey of empowerment, where her artistry and boundary-pushing creativity redefine the concert experience.
The Late Arrival, But Worth the Wait! Rihanna's MET Gala Moment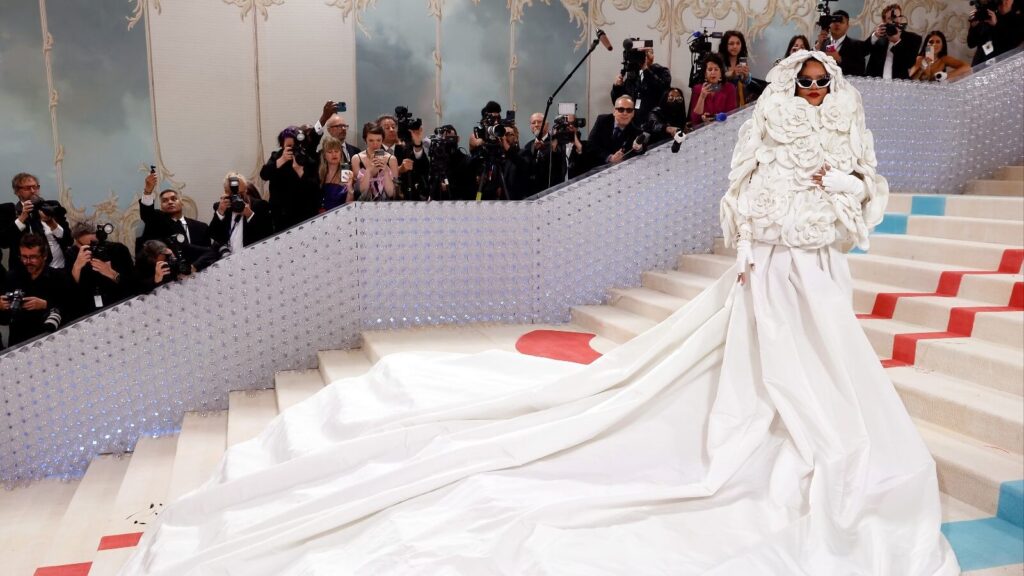 Step into the world of high fashion and witness Rihanna's show-stopping entrance at the 2023 MET Gala. Known for her daring and iconic looks, Rihanna's latest ensemble showcased her inimitable maternity style, solidifying her position as the queen of the MET Gala red carpet. As anticipation mounted, she finally emerged wearing an ethereal all-white Valentino creation, adorned with large flowers and an enigmatic train. Meanwhile, her boyfriend A$AP Rocky paid homage to Karl Lagerfeld with his own unique twist. Discover how Rihanna flawlessly incorporated her growing belly into the ensemble and be captivated by her impeccable style and commanding presence, leaving the world in awe once again.
Expert Skincare Tips by Tamara Delbridge: Unveiling the Beauty Within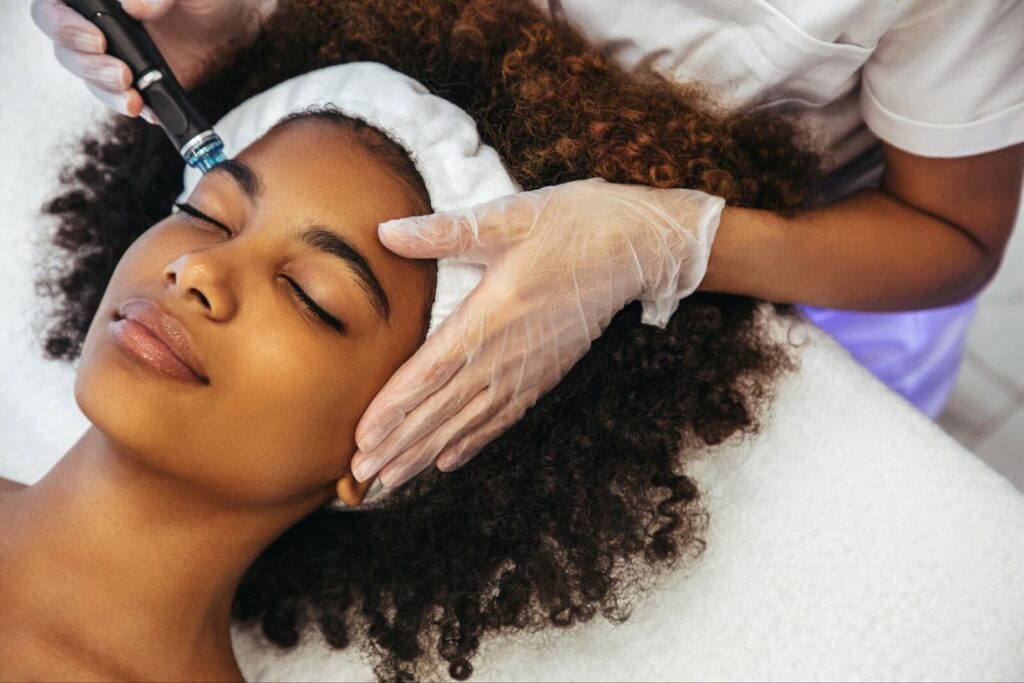 Discover the secrets to achieving a coveted luminescent summer skin glow with the expert skincare tips and tricks shared by renowned beauty editor Tamara Delbridge on BLACK GIRLS BOND. With over two decades of experience as a skincare expert, award-winning makeup artist, and licensed esthetician, Delbridge's expertise reverberates throughout the beauty industry. She delves into the transformative power of chemical peels, the importance of understanding your skin's unique needs, and offers valuable recommendations for over-the-counter peels. Unveil the potential of ingredients like Beta Hydroxy Acids, Retinoids, and more, as you embark on a journey to radiant skin. Dive into the insightful world of beauty, skin health, and self-confidence, and join the vibrant community of #bondgirls on this empowering path to embracing and amplifying your natural beauty.
Aurora James is the Moment: A Look Inside Her Latest Memoir, 'Wildflower'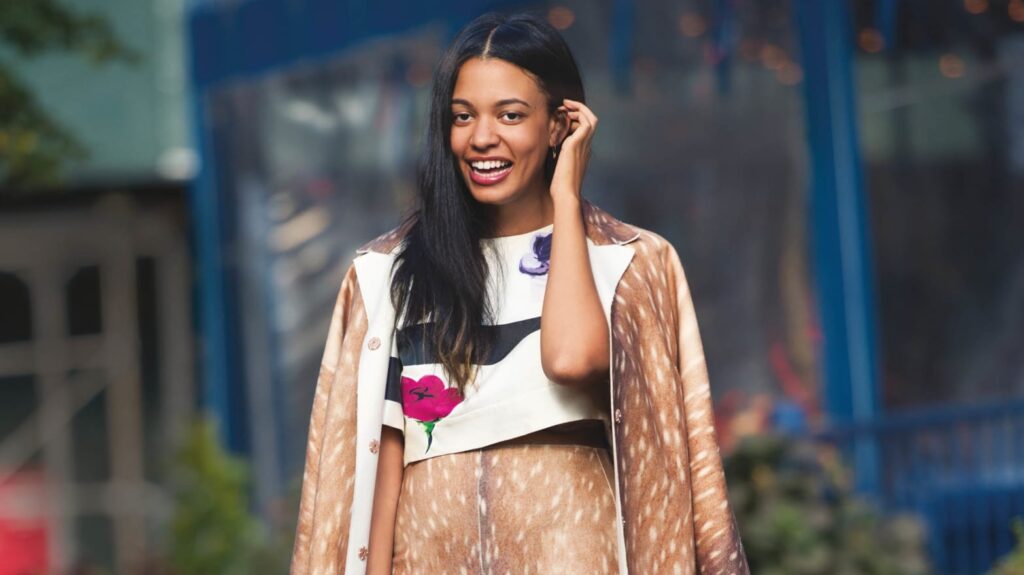 Discover the captivating journey of Aurora James, the activist, fashion designer, philanthropist, and author, as she unveils her powerful memoir, Wildflower. From her upbringing in Jamaica, where she endured hardships and discovered vital life lessons, to her rise as a trailblazer in the Black elite circles of Hollywood and beyond, James's story is one of resilience and triumph. Dive into the pages of Wildflower and explore her transformative experiences, including her groundbreaking Fifteen Percent Pledge, which has already redirected billions of dollars to Black-owned businesses.
Kenya Vaun – A Breath of Fresh 'Old Soul' in Today's R&B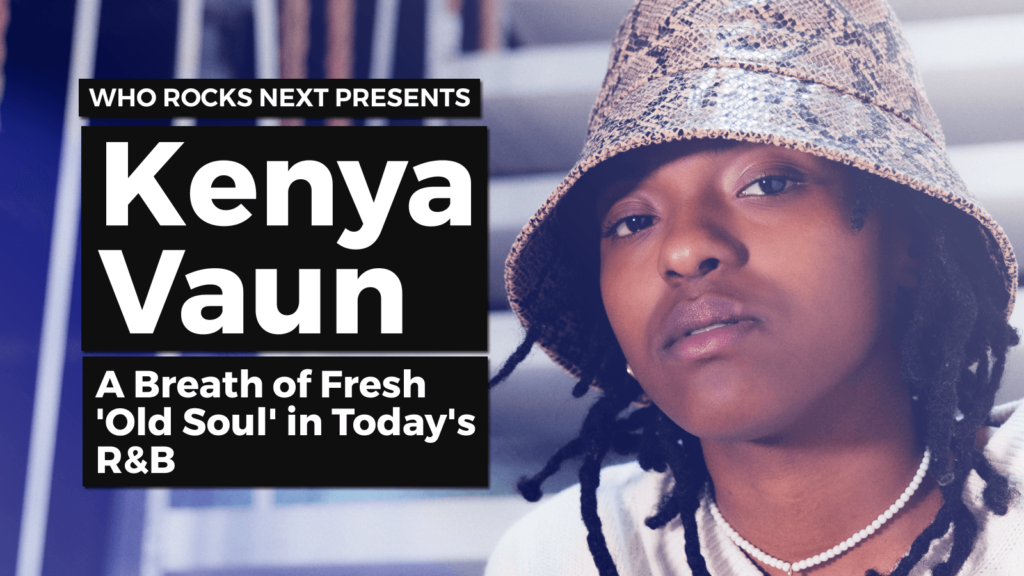 Discover the rising star, Kenya Vaun, whose soulful voice and poignant lyrics are breathing new life into the music scene. Hailing from Philadelphia, this 21-year-old artist blends nostalgic R&B vibes with a fresh perspective, creating a sound that resonates with authenticity. From her early days singing with "The K5" to signing a record deal with 300 Entertainment, Kenya's musical journey is an inspiring tale of determination and passion. Join us as we delve into her captivating career, explore her influences, and get a glimpse of the exciting projects on her horizon.
Lukafit: A Gift of Empowerment, Community and Wellness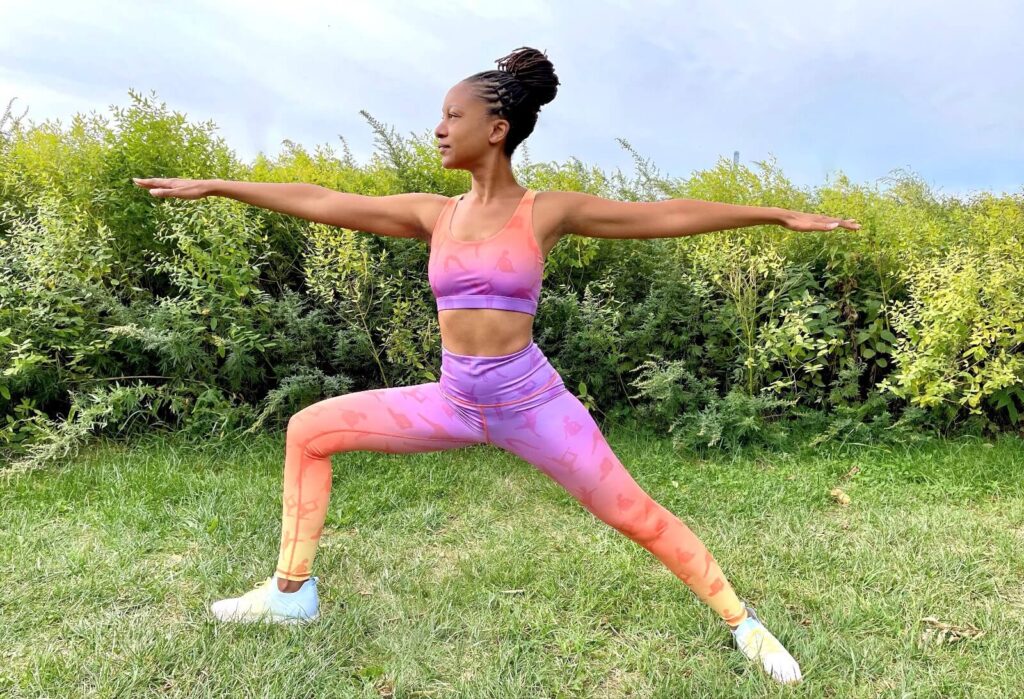 Lukafit, a rising star in the fitness industry, goes beyond conventional activewear. In our gift guide for BLACKGIRLSBOND.COM, Lukafit stands out as a brand that celebrates curves, fosters sisterhood, and embraces a mission of health and wellness deeply rooted in black womanhood. Inspired by the founder's South African heritage, Lukafit encourages women from all backgrounds to embark on their wellness journeys with confidence. From its inclusive designs to its empowering community, Lukafit represents more than just clothing—it's a symbol of unity, self-care, and the power of sisterhood. Join the movement and explore how Lukafit is reshaping the fitness industry narrative.
BÔHTEN: STYLISH, LUXURY AND ECO-CONSCIOUS EYEWEAR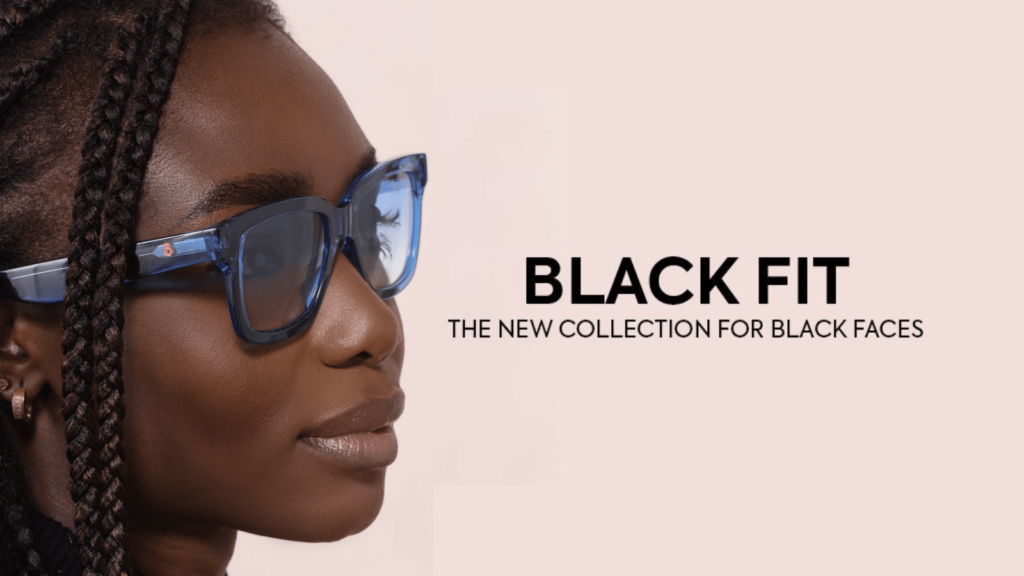 Discover BÔHTEN, the game-changing eyewear brand that effortlessly blends luxury style with eco-consciousness. With their socially responsible designs rooted in African inspiration, BÔHTEN is transforming the industry. Crafted using eco-friendly materials like reclaimed wood and recycled aluminum, their eyewear reflects a commitment to sustainability while supporting tree planting initiatives and local communities in Ghana and Kenya. But BÔHTEN's impact goes beyond their products—they actively tackle youth unemployment and champion eyewear education. Embrace their unique designs and make a positive difference in the world. Explore BÔHTEN's African-inspired eyewear collection today and experience a whole new perspective.
The Cosmic Connection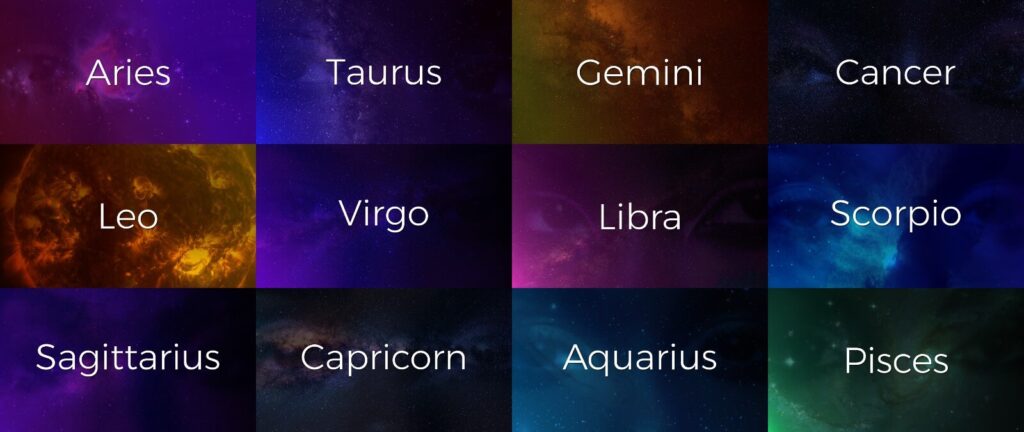 The Cosmic Connection: where cosmic alignment and sisterhood collide. Get ready to embark on a journey of self-discovery enriched by astrological insights tailored to your passionate Leo spirit or grounded Taurus nature. This vibrant universe blends ancient wisdom with a modern perspective, offering a unique and uplifting take on the zodiac. Let our celestial compass guide you through life's twists and turns, helping you tap into the cosmic energies within. Join us in celebrating the divine interplay of stars, planets, and personal power, fostering deeper connections to ourselves, each other, and the vast universe. Astrology has never been this fun, informative, and empowering—welcome to your home for all things astrological!